Wheels Up for Biking Adventures
If you're looking to spin wheels along the famed Powder Highway, head to a place that's a little off-the-beaten-path, and a whole lotta rad-times-on-two-wheels. Gather your buds and become pioneers of a Kimberley bike adventure. For ultimate pedal power, rack up your downhill beast, your enduro or cross-country bike, or your trusty road or gravel cycle. We've got enough variety to please the adrenaline-seekers, the road-warriors, and everyone in between. Don't believe us? These biking legends say to check this place out stat: @LoamRanger @GeoffGulevich @BCPov @NateHills1.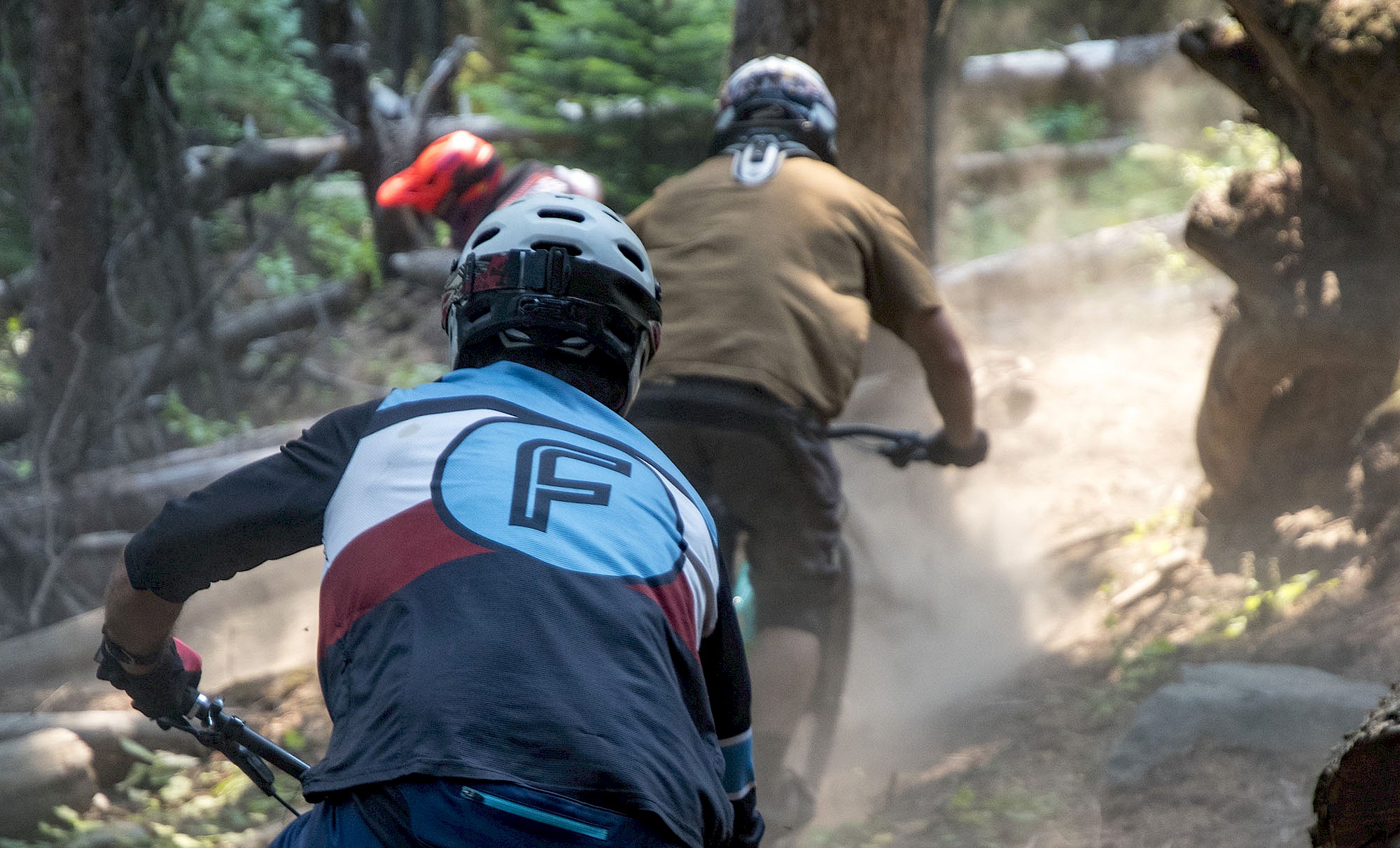 Head Downhill
Life is better downhill. Just ask those who have ridden at Bootleg Mountain. Adjectives used to describe this place include: "rad", "sick", and "legendary." The Kimberley Trails Society has put in long hours to make our newest biking zone an adrenaline-pumping, white-knuckling reality. It's truly worth a stop on any adventure seeker's to-do list. Spend long days shuttling your favourite runs, or earn your descent after a 12km pedal to the top. Our faves? Warm-up with Purple People Pleaser for a fast and flowy, machine-groomed build. Then, challenge your inner expert from the top of the mountain with steep slabs, drops, and rooty forests on Snow Mexican or Atlas Shrugged.
Tip: To get the most out of a day ripping laps at Bootleg, suit up with a full-face helmet and your best protective gear. Bring lots of water, plenty of snacks from Stoke Market, and maybe a cheeky, post-bike refreshment or two. We hear that growlers or cans from Grist & Mash Brewery and Overtime Beer Works taste even better after a long day on the downhill trails.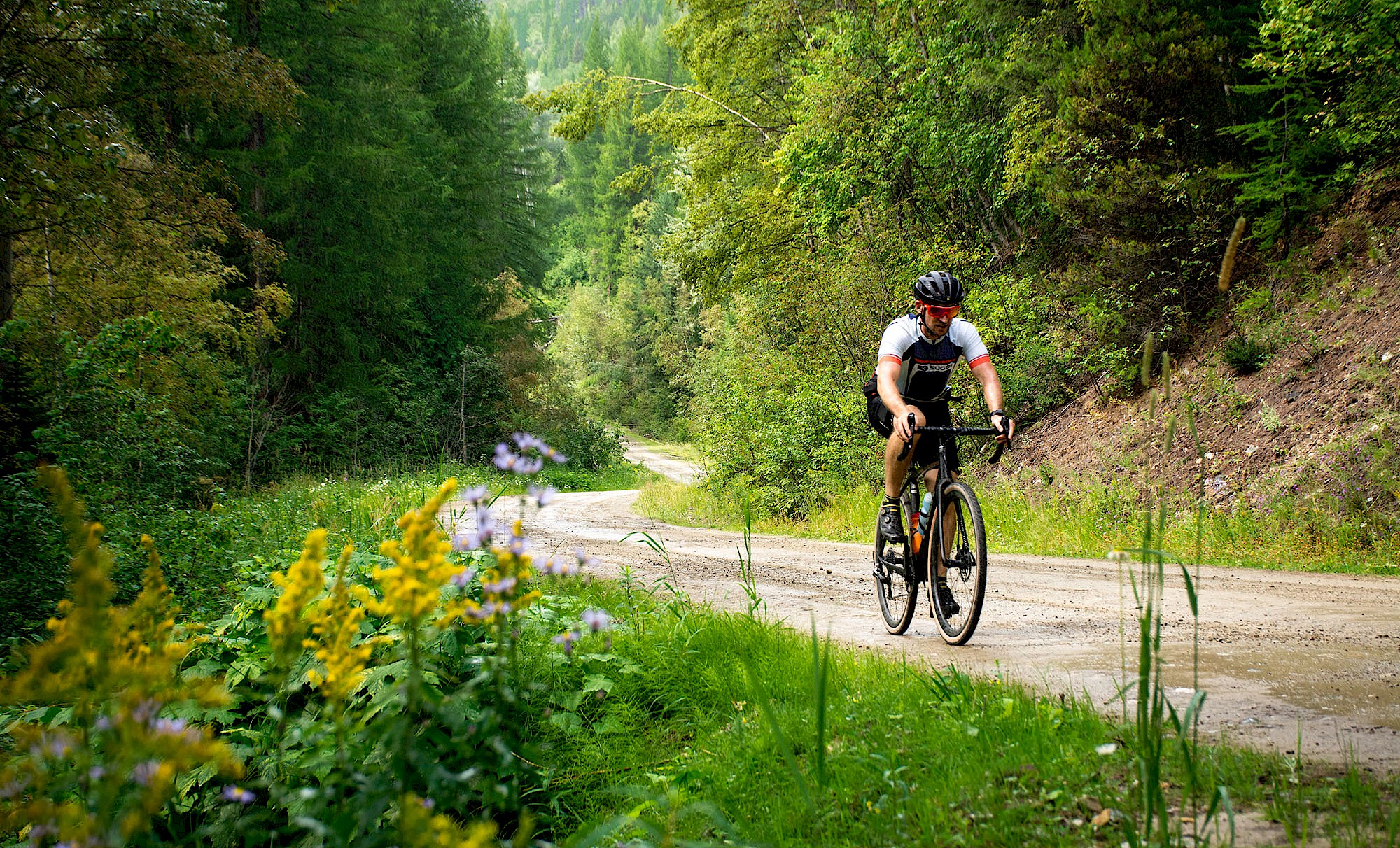 Test Your Endurance
For those who like to throw a few uphill grinds or long cruises into the mix, grab your cross-country or enduro bike and check out some of the other great trail networks in town:
Tip: The Nordic Club, Nature Park, and Horsebarn Valley all link together, and can be ridden seamlessly in a single outing. Tracks like Round the Mountain, pass through each of these three trail networks, while other popular trails like Thunder Turkey start in the Horsebarn Valley and finish in the Nature Park. Grab your Trail Map and plot out the long loops you'd like to do, then stay tuned for future trail announcements. We hear that the Bootleg Mountain trails will soon be linked to these three networks, too.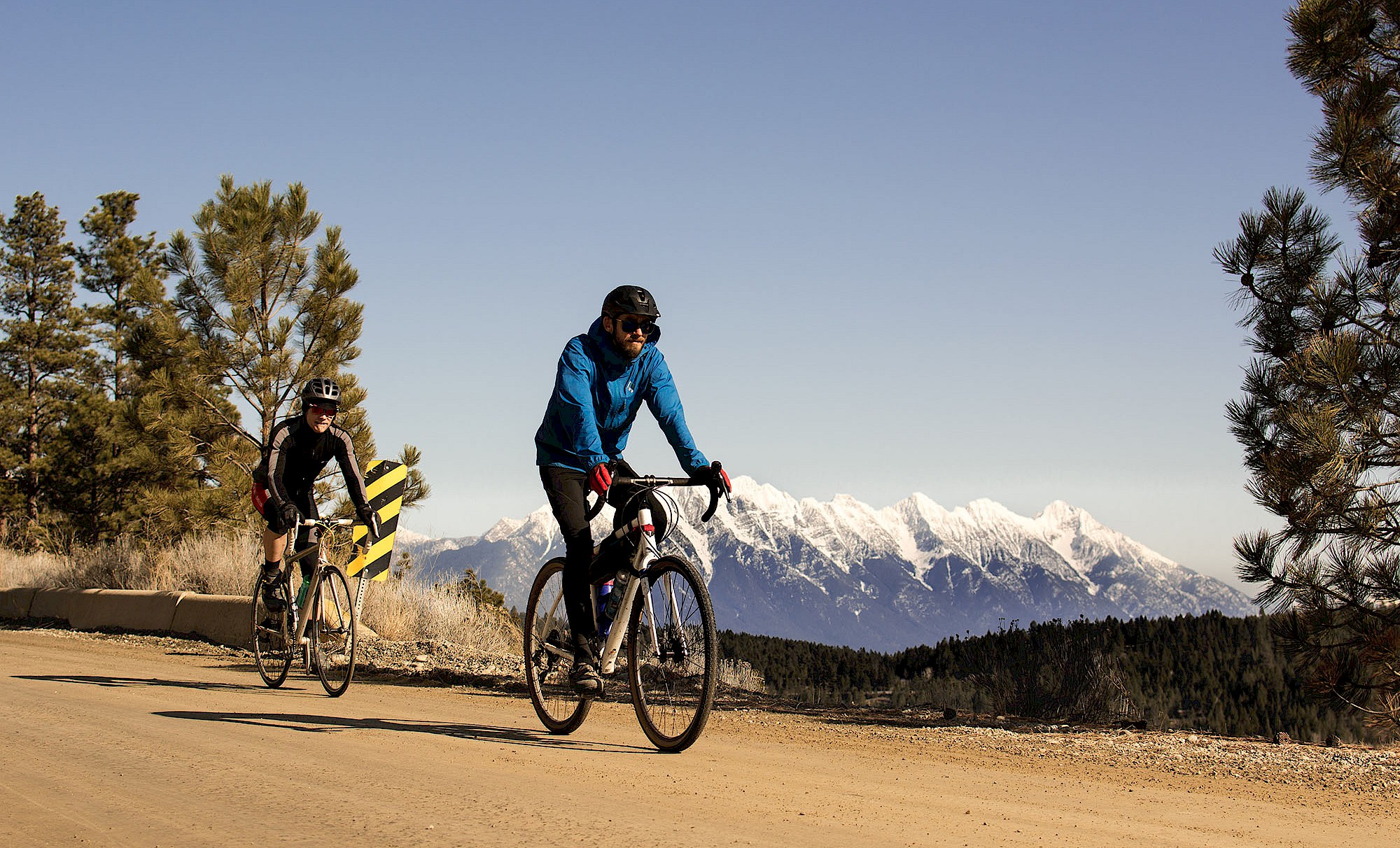 Hit the Road
Road-bikers and gravel-grinders can rejoice in the fact that there's plenty of riding to be done along our roadways. To hit the pavement, first, check out our North Star Rails to Trails route. This 26 km one-way trip joins Kimberley to the neighbouring community of Cranbrook, and offers stunning views of the St. Mary River and the Canadian Rockies. Choose to take the commuter bus back to Kimberley or opt to ride the same route back to home base. For ambitious riders, make it a longer day on the road by looping Highway 95/93 past Fort Steele Historic Park and Wasa Lake Provincial Park, before heading back towards Kimberley via Highway 95A. Prefer gravel over paved perfection? We hear the St. Mary's Lake road makes for the best kind of gravel travel. Start downtown then pedal the 20 km to St. Mary Lake before enjoying a well-deserved break on the shoreline.
Pssst. @ gravel grinders, e-bike enthusiasts, and adaptive riders: stay tuned for the completion of our Electrify the Mountains e-bike and adaptive bike trail. If biking to St. Mary Lake wasn't long enough, your next visit could tack on an additional 36 km of gravely, good times.
Tune-Ups and Last Laughs
The biggest trick for fun-finding by bike here, is to bring yourself and leave the rest up to us. Bike rentals are available through Bootleg Bike Co. and Black Dog Cycle & Ski. These two crews will also take care of all your gear and maintenance needs, and are sure to provide a little local know-how along the way. While finding a bike and keeping it in tip-top shape is easy, we've got so many great trails here, that you might have a hard time squeezing everything in. Good news: many of our trails are groomed during the winter too, and make for fun, snowy times aboard a fat bike.
About Powder Matt: A self-proclaimed ski bum and story wrangler, Powder Matt is also a strong advocate for getting outdoors and soaking up all of Kimberley's history and hidden gems. Be sure to check out his other Kimberley stories, which touch on everything from biking and hiking to rafting and town history.