Welcome to Golf Country: Why Kimberley Is Your Next Favourite Golf Destination
When golfing in Kimberley means abundant hours of sunshine, manicured fairways, and unparalleled proximity to play, it comes as no surprise that some of BC's best golfing happens here. Combined with our neighbouring town of Cranbrook, we boast a different course option for every day of the week. All 7 of our championship courses are located less than 24 minutes apart from one another, all easily accessible by major highways and flight paths, and all teeming with personality and playability. Need we go on? Welcome to your next 24/7 golf adventure. We can't wait to have you!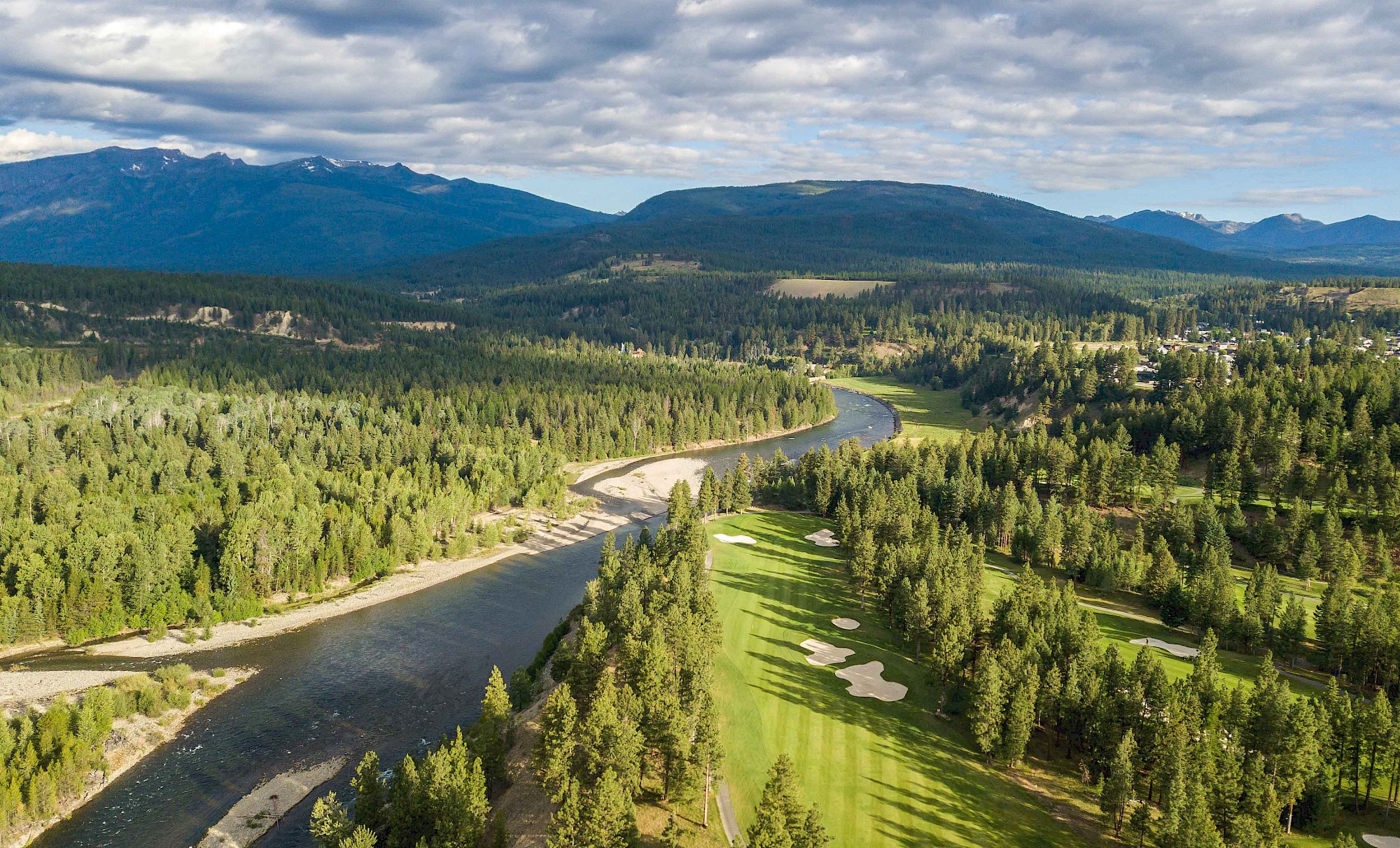 Our Courses
Swing within Kimberley city limits at Trickle Creek Golf Resort, Purcell Golf and Bootleg Gap Golf, or head a little further out to enjoy a round at Wildstone Golf Course, St. Eugene Golf Resort, Shadow Mountain Golf Course and the Cranbrook Golf Club. Whether you're looking to sneak a quick 9 holes into your family vacation, or have your sights set on a jam-packed week (or two!) of golf goodness, we've got plenty of options to keep you swinging and satisfied.
Trickle Creek Golf Resort. Best known for its changing elevations, narrow fairways, and regular glimpses of wildlife along the greens, Trickle Creek makes for unforgettable golf in a challenging setting. Discover the true definition of mountain golf here.

Par: 72
Tee Boxes: 4
Length: 6896
Signature Hole: 11
Purcell Golf. Home to the Kimberley Golf Club, Purcell Golf has proven to be one of the most scenic, charming, and challenging courses in the region. This locals'-favourite course has been around since 1924, and is only getting sweeter with age.

Par: 71
Tee Boxes: 4
Length: 6413
Signature Hole: 12

Tip: keep a close eye on this course. We hear there are new holes to play, fresh branding and merch to enjoy, and a brand-new clubhouse coming down the fairway. Stay tuned!
Bootleg Gap Golf. This picturesque course is tucked into the banks of the St. Mary River and features tree-lined holes with sweeping views. Enjoy a day on the 18-hole championship or Rec-9 course, practice your swing at the spacious training facility, and don't forget to breathe in the crisp mountain air from the clubhouse patio once the round is done.

Par: 72
Tee Boxes: 4
Length: 7157
Signature Hole: 17

Bonus: While most of our legendary Kootenay golfing wraps for the year in October, we're finding ways to keep the good times going all year long. Bootleg Gap Golf is home to two state of the art Golf Simulators that can be enjoyed throughout the winter months.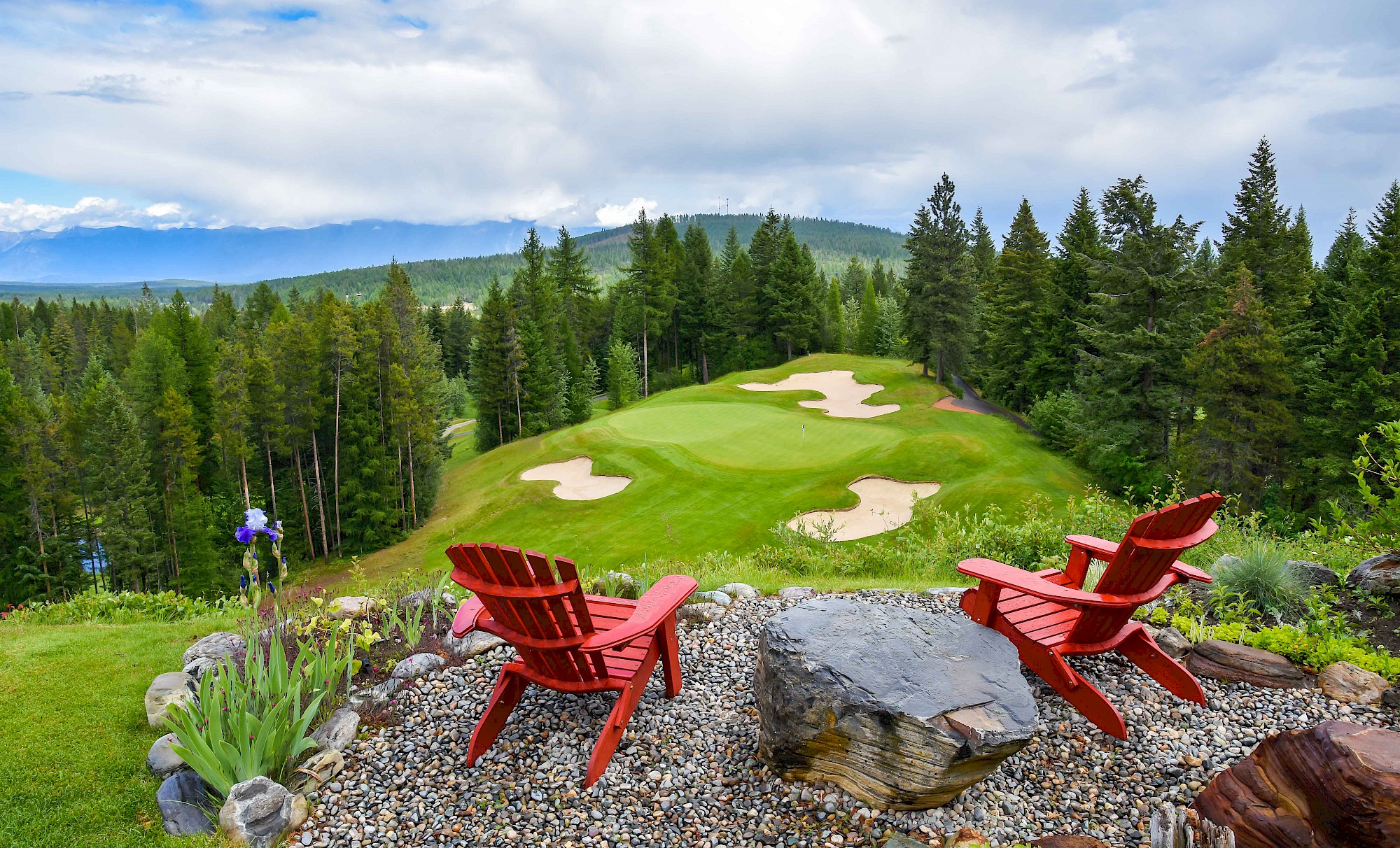 Wildstone Golf Course. This Black Night course comes packed with manicured greens, snow-white bunkers, and impressive views of the Canadian Rockies. Find Wildstone in the forested highlands above Cranbrook, and get ready for a unique challenge with every hole.

Par: 72
Tee Boxes: 5
Length: 7127
Signature Hole: 9
St. Eugene Golf Resort. Tee off alongside the clear waters of the St. Mary River, chip your way through lodgepole pines, and try not to let the commanding views of iconic Fisher Peak distract you along the way. When visiting St. Eugene, be sure to finish off your round by exploring the adjoining hotel, casino, and Ktunaxa Interpretive Centre - there is so much to discover here!

Par: 72
Tee Boxes: 4
Length: 7007
Signature Hole: 13
Shadow Mountain Golf Course. Bring your A-game, and don't say we didn't warn you. Shadow Mountain is packed with enough dramatic elevation changes, water hazards, and strategic tee placements to challenge even the most seasoned player. Are you brave enough to "tame the monster" here?

Par: 72
Tee Boxes: 6
Length: 7405
Signature Hole: 17
Cranbrook Golf Club. This long-established favourite offers everything you've come to expect out of a classic East Kootenay golf course: fast greens, plenty of sunshine, and enough manicured fairways to keep you grinning from hole to hole. We also love the Cranbrook Golf Club for its walkable route and delicious clubhouse offerings, and think you will too!

Par: 72
Tee Boxes: 6
Length: 6790
Signature Hole: 17


Bonus Rounds : This one's for the kiddos, or for anyone looking for a little more putting practice. Head to the Kimberley Riverside Campground or Elizabeth Lake Lodge in Cranbrook to enjoy some challenging, fun, and all-ages excitement on their mini-putt courses. We hear this is a great way to gain back confidence after being humbled at Shadow Mountain, too.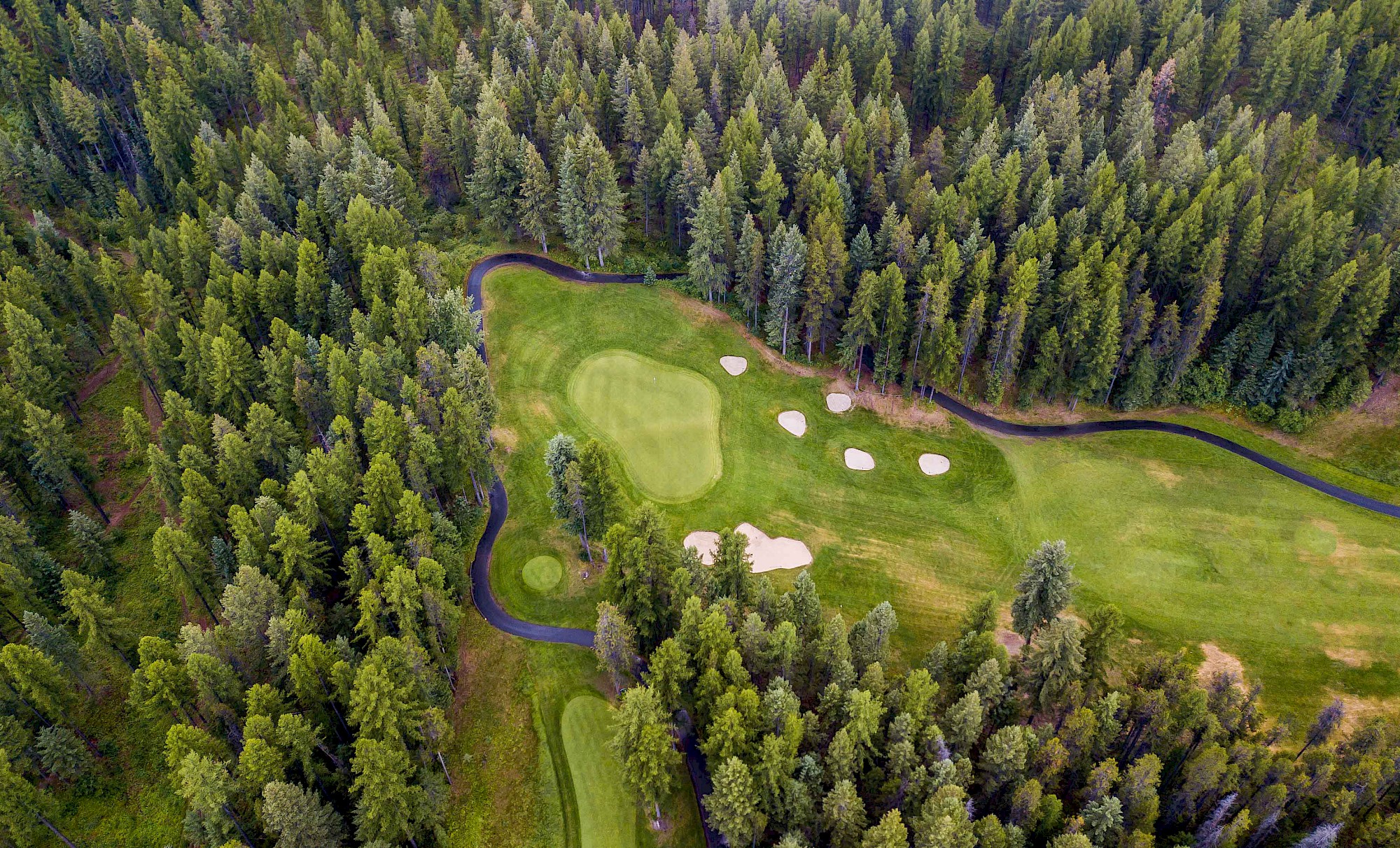 Our Golf Deals
Around here, we're firm believers that great golf doesn't always need to break the bank. This season, take advantage of the exciting specials offered by our 7 championship courses, and save while you play. From mid-week deals, to 10-play passes and early-bird Dewbuster specials, there's a golf deal for every player who ventures here.
Aside from our traditional golf deals, we also recommend streamlining your accommodations and tee times with our great stay and play packages. Curate your own package through Simply Kimberley, combine adventures with camping and golf through the Kimberley Riverside Campground, or walk from your room to the fairway while staying at Trickle Creek Lodge.
Land in Golf Country
This season, we're leaving the driving to the ranges and taking advantage of the Canadian Rockies International Airport (YXC) instead. XYC is only a pitching wedge's distance away from the neighbouring communities of both Kimberley and Cranbrook, and is a quick 7-minute shuttle to the nearest golf course. When a morning flight means teeing off by noon, you best believe we'll swap summer highway traffic for an easy flight any day of the week. See you there!