The Heart of the Matter: Fostering Spirit, Volunteerism and Community in Kimberley BC
Whoever said, "there's no place like home" has clearly never been to Kimberley, BC. Here in Kimberley, "home" is the feeling that you get when you arrive here, and the feeling that comes back each and every time you return. Part of that emotion comes from our town spirit, which has undoubtedly been shaped by our storied history and rooted in values of self-sufficiency, tenacity, and community.
Informed by our past, this spirit is exemplified by the many great volunteer groups who continue to steward our growth and values today.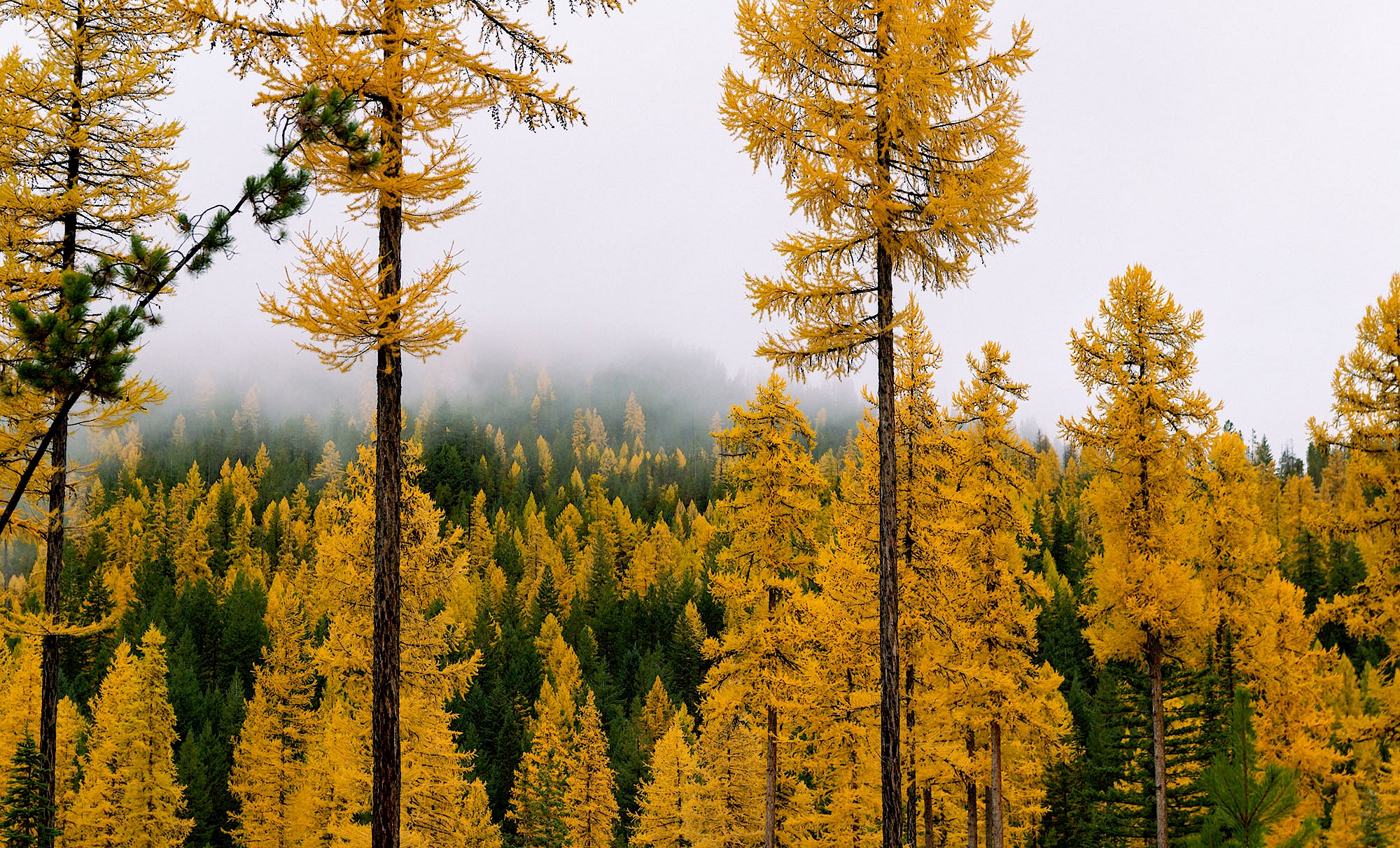 Before Us
All of the best community spirit starts at the source. Long before the Sullivan Mine opened in 1909 and ore began to flow from the hills here, this land was populated by the Ktunaxa peoples. In fact, the Ktunaxa people have called this area home for over 10,000 years, with their Traditional Territory covering approximately 70,000 square kilometers within the Kootenay region of south-eastern British Columbia.
Before European settlement began in the late 1800s, the Ktunaxa people migrated seasonally through the Territory, following the vegetation and hunting cycles. They laid the groundwork for living alongside nature and respecting the abundance of the region, which is something we have aimed to uphold in Kimberley with the establishment of nature parks, trail networks and a deep love for the outdoors.
We are grateful to be able to live and play here, and would like to acknowledge that Kimberley (k̓ukamaʔnam) and our surrounding lands are located on the unceded traditional territory of the Ktunaxa (?amak?is) Nation. History of the Ktunaxa can be delved further into with a trip to the Ktunaxa Interpretive Centre at the St. Eugene Golf Resort & Casino. This is a short 20-minute drive away from Kimberley and is a great addition to any trip itinerary.
Our Mining Roots
Here's the thing: although the Sullivan Mine officially closed its operations in 2001, we still dig our mining past. Aside from helping to develop Kimberley as a town, early miners here were instrumental in carving out nordic and downhill ski tracks, and establishing some of the multi-use trails that are still lovingly used today.
To honour our mining past, the dedicated team at Kimberley's Underground Mining Railway (KUMR) have created one of the coolest mining exhibits and tours in Canada. In doing so, KUMR has bolstered a spirit of celebration around our town's mineral-rich origin story, while creating an interactive way of demonstrating our tenacity and work-hand/play-hard mentality.
The crew at KUMR, many of whom toiled underground themselves at the Sullivan Mine, love sharing their knowledge during their 2-hour tours. While here, enjoy an interpretive journey aboard a 9-ton locomotive train, which showcases working machinery in an underground mine tunnel, and a stop at the impressively renovated powerhouse.
Below are a few of the organizations that deserve a special mention. They embody the tenacity, vision and environmental values that make up Kimberley's spirit, and we're so lucky to have them.
Our Environmental Protectors
A point of pride in Kimberley is our local Wildsight chapter. Committed to protecting our natural landscapes, the non-profit crew at Wildsight began their work in Kimberley in 1987. Their staff and volunteers have done tireless amounts of work to protect biodiversity, while encouraging sustainability within the communities of Canada's Columbia and Rocky Mountain regions. Wildsight's hands-on work here can be seen in our Community Garden, our summer Farmers' Market, and at our Marysville Eco Park. These initiatives alone have helped to foster the spirit of community within Kimberley, while also providing opportunities for volunteerism and education in town.
Our Trail Stewards
In Kimberley, playtime is any time. In fact, before amenity migration was a phenomenon in the East Kootenay, our community had a long history of non-profit organizations and community groups interested in protecting and developing Kimberley's recreation. These groups have been instrumental leaders in Kimberley's outdoor recreation movements for decades, and continue to be guiding lights of stewardship to this day. For example, the team of volunteers and trail fairies from the Kimberley Trails Society and the Kimberley Nature Park Society keep hundreds of kilometres of trails in buff shape for your enjoyment. Out working most weeks of the summer, you'll surely see them riding by with their tools on their back as they finish one project and head off to the next.
Aside from trail making and maintenance, these societies also help to carry out ecological inventories, design educational programs, control invasive species, and help review interface fire/ecological restoration treatments. It's groups like these that have really bolstered a sense of community and self-sufficiency here, while also showing us how much fun can be had on our trails.
Our Ski Visionaries
These 3 groups have all helped to foster our community spirit and pride, while demonstrating the magic that unfolds when volunteerism and fun-finding marry. The first mention goes to Canadian Adaptive Snowsports (CADS). CADS was founded here, and holds a special place in our hearts. This national organization has made an impact on so many Canadians, and actively encourages participation in snowsports to a much wider and more inclusive audience.
While CADS demonstrates the far reach that our ski visionaries have had here, we've got a few great local groups, too. So many Kimberley youngsters were lucky to grow up as a part of the Kimberley Alpine Ski Team. In fact, each year more than 100 kids are learning how to ski better and gain ski racing skills as a part of this team. For that, full credit goes to the remarkable crew at Dreadnaught Ski Racing, who volunteer each winter to make so many ski races possible.
Additionally, we absolutely need to mention the non-profit Kimberley Nordic Club, too. The Nordic Club has been kicking and gliding for over 50 years. Carved out of old mining exploration roads decades ago, Kimberley residents have created one of the best nordic centres in Western Canada. This place features over 30 km of groomed trails, night lit loops, a biathlon training area, and a recently added race arena. Plus, the Nordic Club hosts hundreds of locals and visitors of all ages who use the trails on any given weekend.
Our Creative Forces
In Kimberley, community art is a driving force of our community spirit. For that, a large thanks goes to the dedicated crew from the not-for-profit Kimberley Arts Council/Centre 64 Society at Centre 64. This society helps facilitate community art workshops and annual events like First Saturdays and the Kimberley Kaleidoscope Arts Festival. Additionally, they organize and host live performances and offer a variety of regional and rotational art displays throughout the year. As their main purpose is to provide opportunities for Kimberley area citizens and visitors to participate in and enjoy creative arts and cultural activities, the Kimberley Arts Council/Centre 64 Society has helped to ignite and sustain a passion for music, art, and creativity here.
Our Local Leaders
Our local, municipal government, the City of Kimberley, has long been a bright light for the community. The City has been instrumental in spearheading the development of recreational and outdoor projects, while also engaging in more environmental and ecological pursuits. For example, long before it was hip to have a solar project, the City of Kimberley built the SunMine: the first commercial solar project in BC. The SunMine is Canada's largest solar tracking facility to date, and is guiding the way for other solar projects nationwide. While the City of Kimberley has since sold the SunMine to Teck Resources Limited, the City continues to cite "reducing our environmental impact" as a main branch of their mission statement. Additionally, the City was instrumental in bringing other key town features into fruition. Places like the Kimberley Alpine Resort, the Kimberley Riverside Campground, and Bootleg Gap Golf began as city assets, and encouraged the community to pursue recreation as a main driver of the economy here. Keep an eye on our City over the next few years, too. We hear there's an exciting new e-bike and adaptive bike trail network in the works, as well as a Collegiate School on the horizon.
At The Heart of It
From our down-and-dirty mining roots, to our trail stewards and ski visionaries, the key players that created the "Kimberley" that we know and love today have also created a town spirit that is full of community-centred pride and tenacity. While we love sharing our town with all of our great visitors, Kimberley truly is a town first, and a tourist destination second.
At the heart of it all, this is a place where we value volunteerism and self-sufficiency, and we make sure to throw a dash or two of fun into everything we do. The locals who live here are the locals who truly love living here. We hope that comes across during your visit here, and that you come away with a smile on your face and a little understanding of what makes our town so special.
About Powder Matt: A self-proclaimed ski bum and story wrangler, Powder Matt is also a strong advocate for getting outdoors and soaking up all of Kimberley's history and hidden gems. Be sure to check out his other Kimberley stories, which touch on everything from mountain biking and hiking to rafting and town history.