The Best of Fests: Celebrating 50 Years of JulyFest in Kimberley BC
For nearly 5 decades, JulyFest has been the undisputed biggest party of the year in Kimberley. With hundreds of people congregating to play bocce, duel it out on the soccer field, attend high school homecomings, and soak up local entertainment and good eats, the JulyFest weekend causes big smiles and cherished memories in droves. 2023 marks the 50th anniversary of this "Best of the Fests" event, and promises to be bigger and better than ever. Join us July 14-16 for a weekend to remember. We can't wait to boogie with you!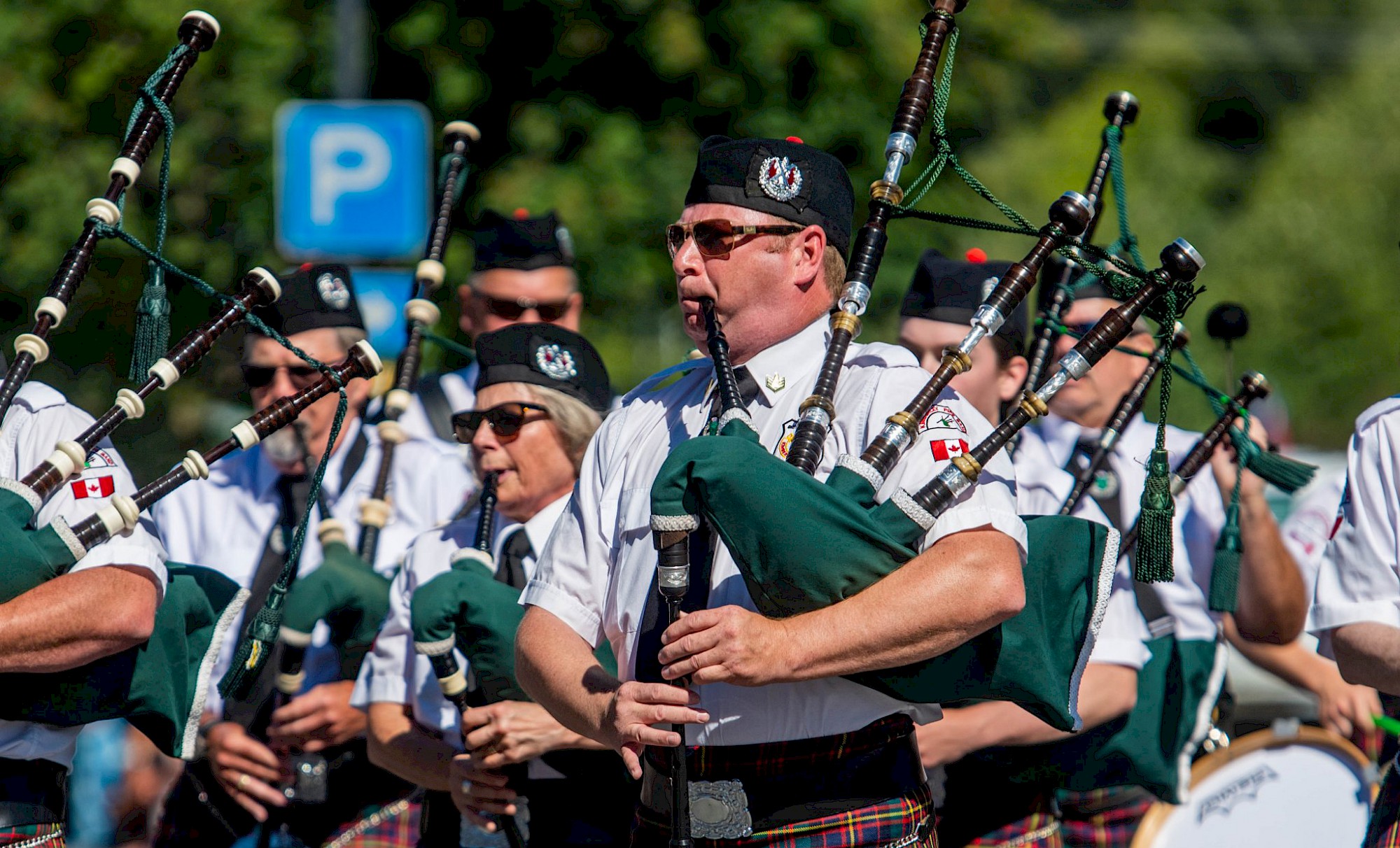 Events
While locations may change, bocce teams may come and go, and soccer games may be won and lost, the long-standing commitment to facilitating fun, sport, and debauchery that all ages can enjoy has stayed consistent throughout the years. This year, expect all the classic J-Fest happenings you know and love, with even more festival magic sprinkled on top.
The Canadian Bocce Championships.
Perhaps the most raucous of all the events, Kimberley's JulyFest Bocce Tournament is the perfect amalgamation of outrageous costumes, playful jeering, and all-in-good-fun competition.
Register your bocce team here.
Soccer Tournament.
The JulyFest Soccer Tournament may have less costumes and heckling, but it's just as much fun as its boisterous bocce counterpart. Players from local communities and afar duke it out on Purcell Field for bragging rights and the coveted title of JulyFest champs.
Register for the soccer tournament here.
Parade.
The Annual JulyFest Homecoming Parade is a celebration of local businesses, community groups, and Selkirk Secondary graduating classes from the last 50 years. Expect creative, colourful, & entertaining entries from both local & surrounding communities, and get ready to celebrate with the entire family.
Register your float here.
Music. This just in: this year, the festival grounds will feature 2 different music stages for even more entertainment all weekend long. The musical lineup features many local favourites such as the Dani Strong Band and Aldrbash, and includes plenty of room to bust a move on the dance floor. Dust off your dancing shoes and get ready to get down all weekend long!
KidZone.
Family-friendly fun at JulyFest? You bet! In The Zone, festival goers of all ages will get to enjoy a fun and family-focused area chock-full of activities. The Zone will operate on Friday from 3:30pm to 8:00pm and again on Saturday from 1:30pm to 7:30pm.
Market.
JulyFest's Artisan Craft Fair & Market showcases local and independent artists, and a variety of hand-crafted goods to peruse and purchase. Be sure to stop here while wandering the event grounds.
Taste of Kimberley.
Hungry? After working up an appetite on the bocce courts, check out the flavourful food trucks that dot the event grounds, or wander to our downtown Platzl to enjoy our local eateries. There are plenty of delicious options to discover!
The Sullivan Longboard Challenge.
Known as the second longest running longboard race in the world, the Sullivan Challenge has been around for over 2 decades now and continues to impress visitors and locals alike. This event is a Sunday morning staple that is perfect for all ages to enjoy. Set up your lawn chairs on the corners of Ross Street and Jennings Avenue to watch dozens of longboarders put their skills, and their leathers, to the test.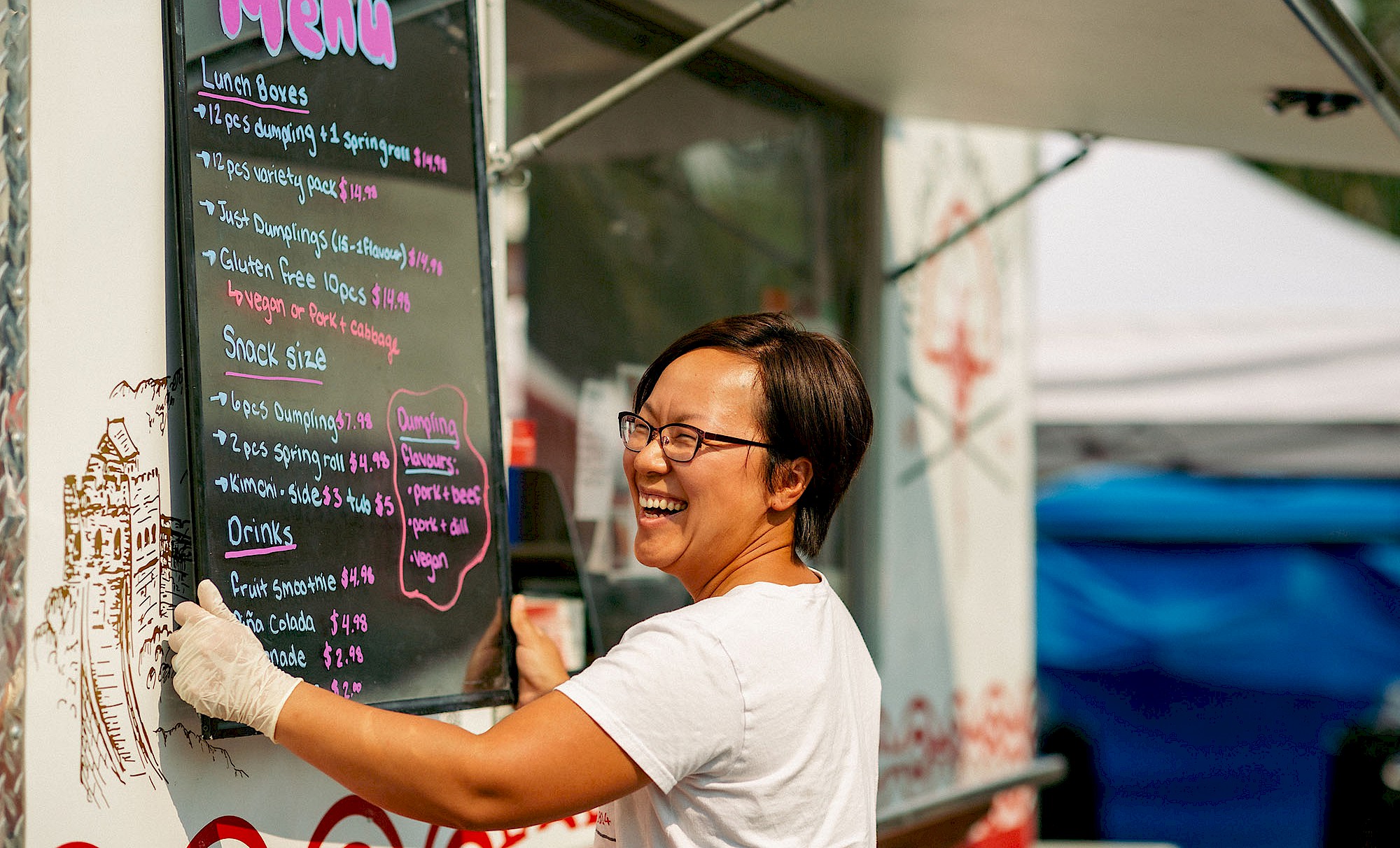 Sign Me Up!
Do you want to lend a helping hand and get involved in this year's JulyFest? Volunteers are always needed, and sponsorships help to fund the fun. Whether you're looking to roll up your sleeves, or simply want to join in on the weekend's fun and excitement, we can't wait to celebrate 50 years of JulyFest with you. The countdown is on!