Summer Itinerary: A 3-Day, Laid Back and Leisurely Guide to Cruising Kimberley
Day 1: Swing On
Swing into your first day in Kimberley by playing a round at one of our 3 Championship Golf Courses: Purcell Golf, Bootleg Gap Golf, and Trickle Creek Golf Resort.
Be it 9 or 18 holes, all 3 courses are known for their expansive views and playability, and make for a memorable start to any stay here. Don't forget to grab a drink on one of the sunny course patios, or stick around into the evening for live music on the deck
Looking for a shorter day on the links? Hit the driving ranges at one of our 3 courses, or put your putting to the test with mini golf at the Kimberley Riverside Campground

Tip: round out a shorter golf day by checking out the Marysville Falls, or with an easy saunter up Sunflower Hill in the Kimberley Nature Park.
Good news: the golf courses have you covered for all your refreshment needs. Our suggestion? Grab breakfast on Trickle Creek's picturesque patio and a late lunch or dinner at either Purcell Golf or Bootleg Gap Golf before heading to the Sullivan Pub for a well-deserved night-cap at the end of your first day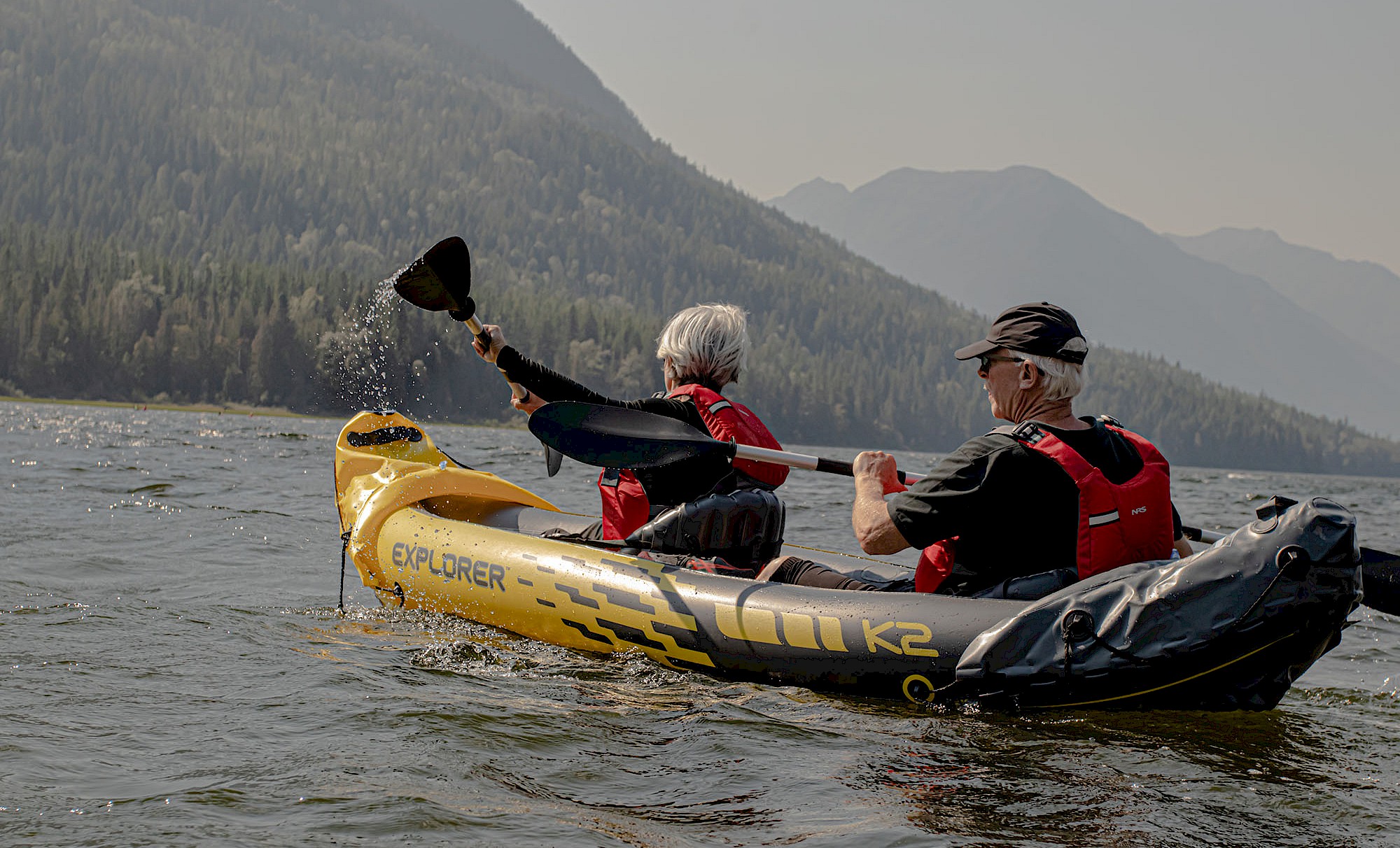 Day 2: Soak Up
Soak up Kimberley's natural side by settling into the peace and quiet of the St. Mary's Valley. Located in Kimberley's backyard, the St. Mary's Valley is home to St. Mary Lake, St. Mary River and the Purcell Mountains, and is the perfect starting point for an easy-breezy second day in Kimberley.
If berry-picking and bird-watching are up your alley, tuck into the shores and hillsides surrounding St. Mary Lake, and don't forget to bring your binoculars. Legend has it that huckleberries grow wild in these parts, and that budding ornithologists can spot over 40 different species of birds here

Tip: while locals may not be willing to share their absolute favourite picking spots, we hear they can be sweet-talked into sharing the huckleberry wealth...just promise them a pie or two.
If your idea of fun looks less land-locked, St. Mary's Valley is your place for a lazy paddle on the lake, or a morning spent casting flies and reeling in trout on the river. Check out the Kootenay Rafting Co. for kayak or paddleboard rentals, or book in with Kimberley Fly Fishing for a guided fishing tour
Plan for a lake-side picnic and load up on fresh-baked muffins and sandwiches from Stoke Market, or a salad or rice bowl from Mountain Glass Bistro. Finish your relaxing day in the fresh air with a leisurely multi-course Bavarian Feast at The Old Bauernhaus Restaurant. Be sure to ask your server about the origins and Bavarian roots of this 350-year-old building, as you tuck into each delicious course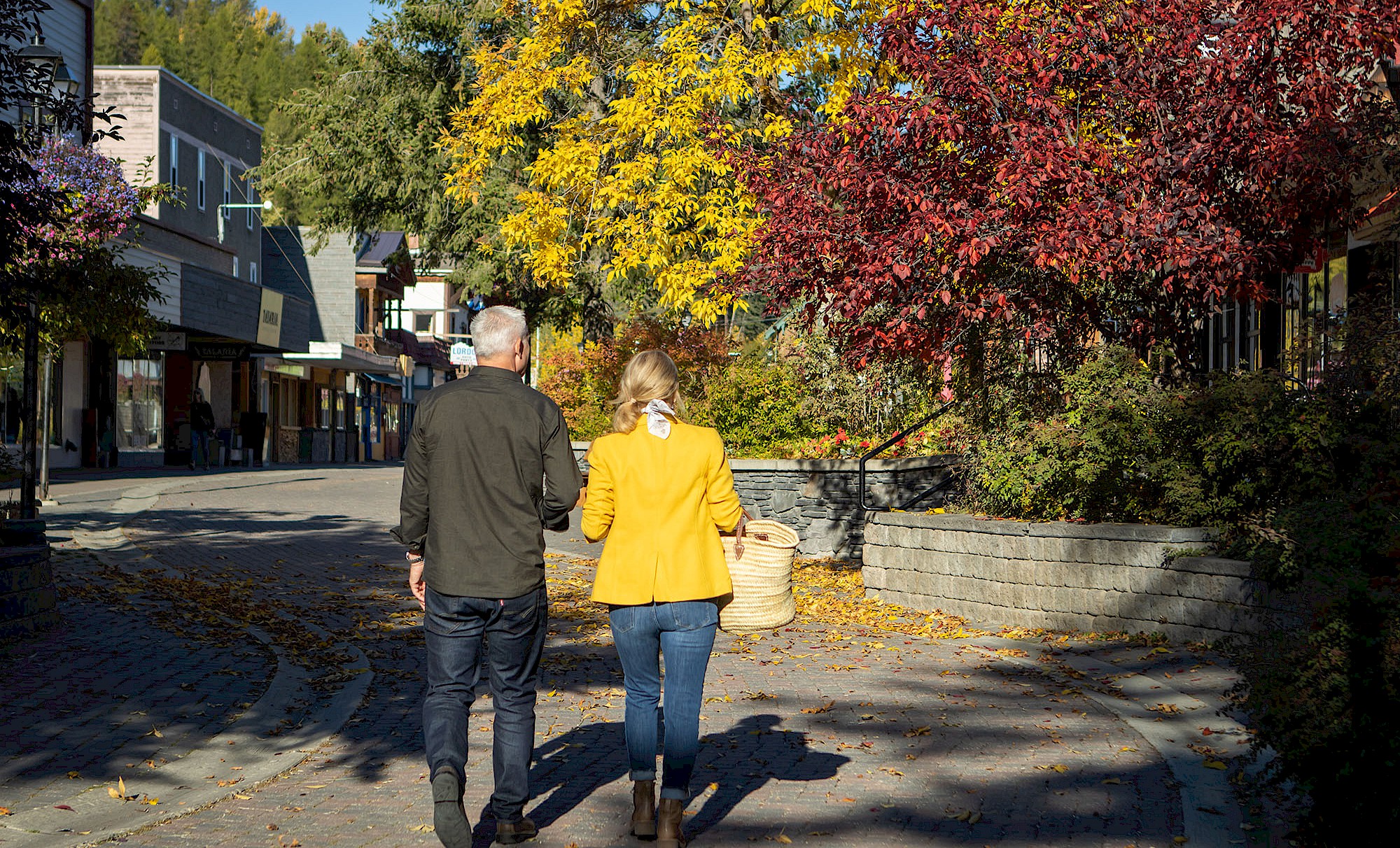 Day 3: Saunter
Round out your final day in Kimberley by staying closer to the downtown core and discovering Kimberley's culture. Kimberley's downtown, known as the Platzl, is your one-stop shop for all things retail, art, and history.
Start your morning by heading underground and digging into Kimberley's history with Kimberley's Underground Mining Railway tour. This 2-hour interpretive tour burrows into the origins of the Sullivan Mine and boasts birds-eye-views of Kimberley along the way. Don't forget to say "hi" to Bill while you're there, and snap a picture of famed Kimberley mascot Happy Hans on your way back to the Platzl
Grab soup and a sandwich from Creme Cheese Shop, then peruse favourite Platzl shops like Talaria Footwear and OU Olive Oils, before checking out the art on display at Centre 64

Tip: be sure to check out Centre 64's events calendar for upcoming entertainment. (We hear the Saltwater Sessions are not to be missed).
Cruising through town mid-week? Check out local produce and artisanal goods at the Thursday Farmers' Market, before capping off your final day here with cocktails and charcuterie on the patio at Bohemian Spirits

Tip: Local Market favourites include Mama's Dumplings, Niwa's Bread, and fresh-squeezed lemonade from the folks at Stoke.
Looking to include some biking, hiking, horseback riding, or more cultural events into your trip? While 3 days are a great starting point to soak up Kimberley's chiller side, there's so much more to discover here. Come to unwind, and stay a little longer to fully recharge. Or, come back for cool times and warm welcomes in the winter months. We can't wait to have you back.