Summer Itinerary: A (Fancy-Free) Guide to 3 Days of Family-Fun in Kimberley BC
Day 1: Splash
Every fun-loving family's time in Kimberley begins with a splash. Fuel up your first day here with Mickey Mouse pancakes or waffles from Our Place Restaurant, before heading next door to the Dollar Store to stock up on floaties and pool noodles (trust us, you'll need 'em). Then, head north out of town to dunk into one of our many surrounding lakes.
Try Premier Lake Provincial Park for dock-lounging and splish-splashing. While there, check out the Turtle-Yankee-Canuck Loop: this 6km hike is a family-friendly jaunt that takes you past 3 different lakes tucked into the Canadian Rockies

Tip: Keep an eye out for sun-bathing turtles along the shoreline, and test your cannonball skills in Yankee or Canuck Lakes to break up the stroll.
Looking for sandier beaches? Opt for an outing to Wasa Lake Provincial Park. Pick a spot at Main Beach or Campers Beach, and soak up the rays in the warm, shallow waters before testing your skills as a master sandcastle-builder on the shoreline
Don't forget to stock up on plenty of drinks and snacks from Stoke Market, Mark Creek Market or Save-On-Foods on your way out of town. Once back in town, cool off from your fun in the sun with a sweet treat from La Lune Candy Shoppe or Grow while wandering through the Platzl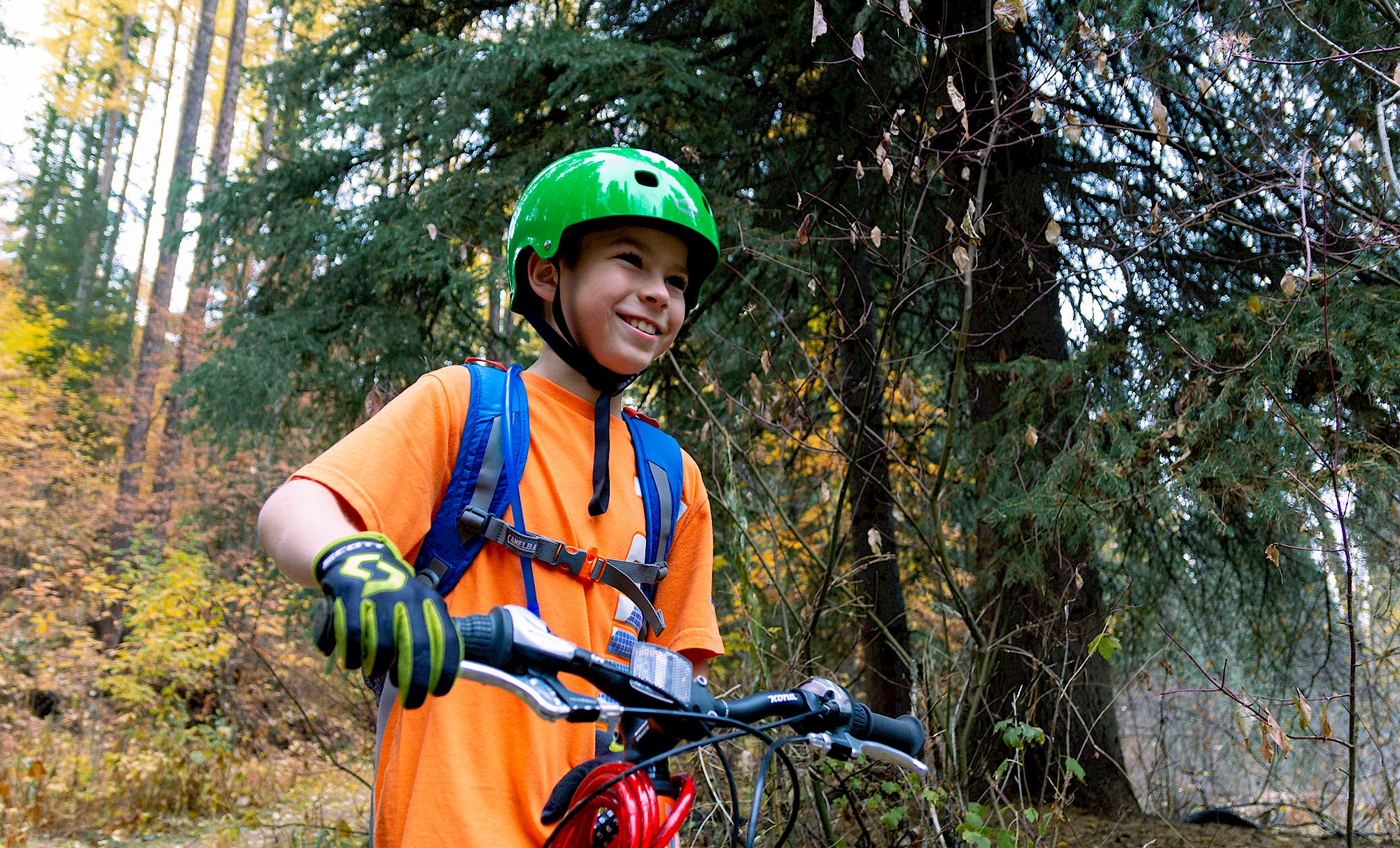 Day 2: Cruise
A putt and a pedal make up your second day in Kimberley.
First, grab the gang and get golfing! The Kimberley Riverside Campground is home to a state-of-the-art mini-golf course, as well as a day-use area that includes a playground, bocce, horseshoes, beach volleyball, and easy hikes along the river
After mini-golf, hop on two wheels for an easy mountain cruise through the Lois Creek Trails, or a paved glide along the Rails To Trails. No bike? No problem! Bike rentals are available through Bootleg Bike Co. and Black Dog Cycle & Ski

Tip: Kimberley has its fair share of off-leash dog areas, so your best friend can play alongside the rest of the family.
Finish off the day with a Kimberley-style pizza party. Dine in for wood-fired 'za at Stonefire Pizzeria, or opt for takeout pies from Grubstake Pizza.
Pssst… We'll let you in on a little secret: ice cream two nights in a row is strongly encouraged here.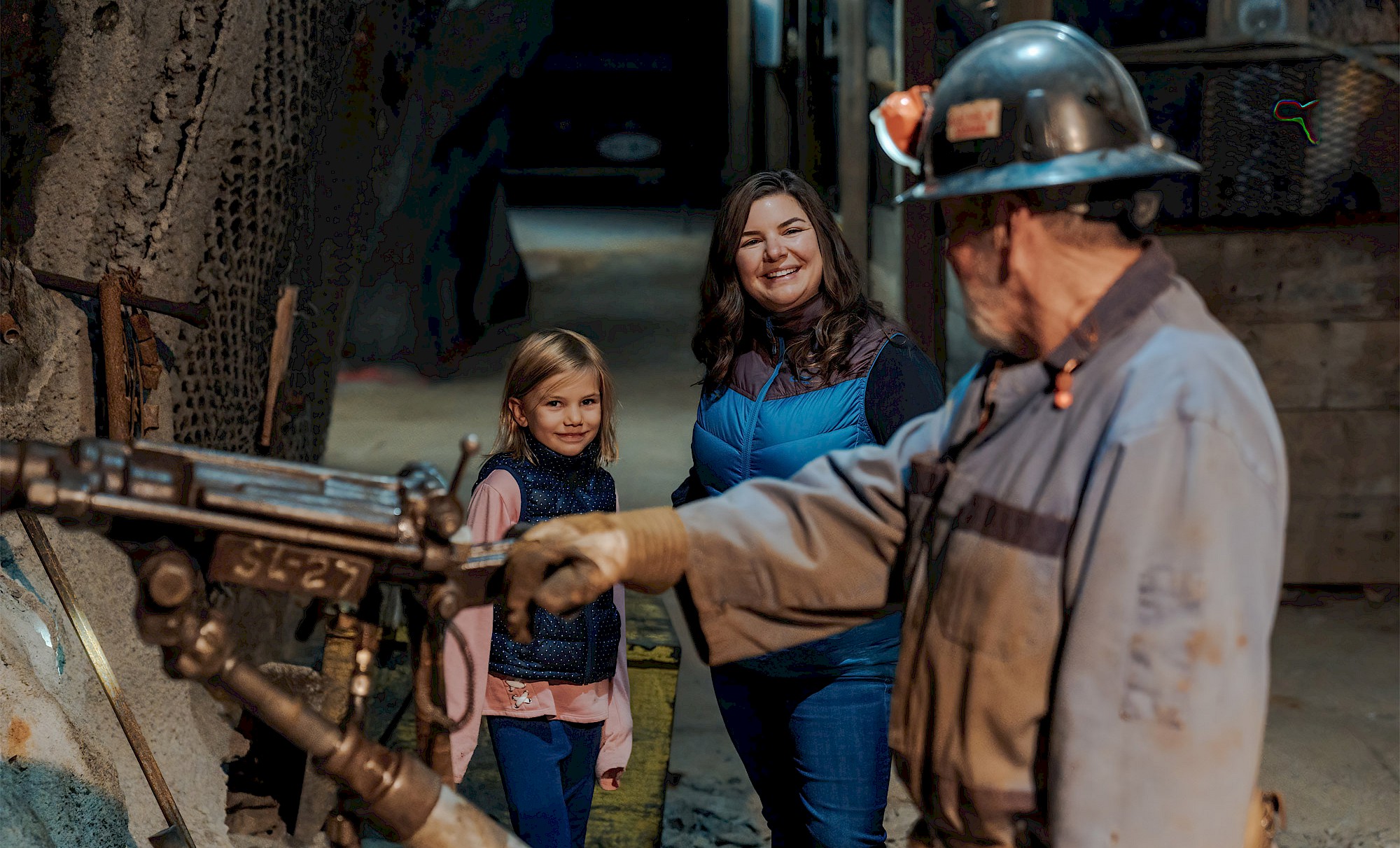 Day 3: Play
Today, stick close to town and soak up some fun in Kimberley's Platzl. Your third day here is for train rides, great heights, and a whole lotta play.
Wake up with the express train ride at Kimberley's Underground Mining Railway. This 45-minute tour runs Saturdays, Sundays, and holiday Mondays, and whisks you from the downtown train station to the base of the Mountain. Scope out the runs you'd love to ski in the winter, and take in the Rocky Mountain views along the way
Spend the afternoon reaching great heights at Spirit Rock Climbing Centre. Located in the heart of the Platzl, Spirit Rock hosts 3-hour kids camps throughout the summer. While the kids are climbing, the parents can head 4 doors down to enjoy BC beers and BBQ at The Shed, or revel in some retail therapy throughout the Platzl with stops at Treehouse Toy Co. and Arrow & Axe
Feeling cheesy? Dinner tonight includes Mexican-inspired fare at the Burrito Grill (think nachos, quesadillas, and tacos)

Tip: save some change to put into Kimberley's Giant Cuckoo Clock and let Happy Hans yodel you into the last night of your stay here.
Family fun in Kimberley doesn't end there. For more adventurous or older kiddos, consider checking out guided horseback riding tours, the bike trails at Bootleg Mountain, or peaks in the area that you'd love to conquer as a family. Hungry for more? Stay a little longer, or plan for your next stay here. We hear winter is pretty awesome, too.