Spring Itinerary: A 3-Day Itinerary for the Relaxed and Carefree Traveller
Day 1: Wildflower Wander
On your first day here, take some time to smell the flowers with a wildflower wander in our blooming hillsides.
To start the day, head downtown to enjoy a hot latte and some freshly-baked goodies from Snowdrift Cafe or the Beantree Cafe in Kimberley's Platzl. While there, be sure to fill your pockets with a few to-go treats to enjoy throughout the day. To make the most of the early-season blooms, head to Sunflower Hill in the Kimberley Nature Park. This aptly named hiking trail explodes in early May with balsamroot, glacier lily and spring beauty

Tip: The Kimberley Nature Park is home to 97 species of birds and nearly 200 species of wildflowers. Be sure to bring along a pair of binoculars to take in all the various bird species, as well as the picturesque views of the Rocky and Purcell Mountains there
For those looking to head a little further out of town, strike out to the Wycliffe Buttes between Kimberley and neighbouring Cranbrook. This meandering trail can be enjoyed by bike or on foot. It features a gentle incline and sweeping views of the Canadian Rockies to the east and the Purcell Mountains to the west, and the wildflowers here are best enjoyed between May and June
After a day spent taking in the fresh, mountain air, treat yourself to a hearty dinner at the Old Baurenhaus Restaurant. Mixing traditional Bavarian specialties with fresh, local ingredients, the Baurenhaus is a longtime favourite among locals and visitors alike. While here, be sure to marvel in the 350-year-old building, which was shipped from Southern Bavaria and reconstructed in Kimberley in 1989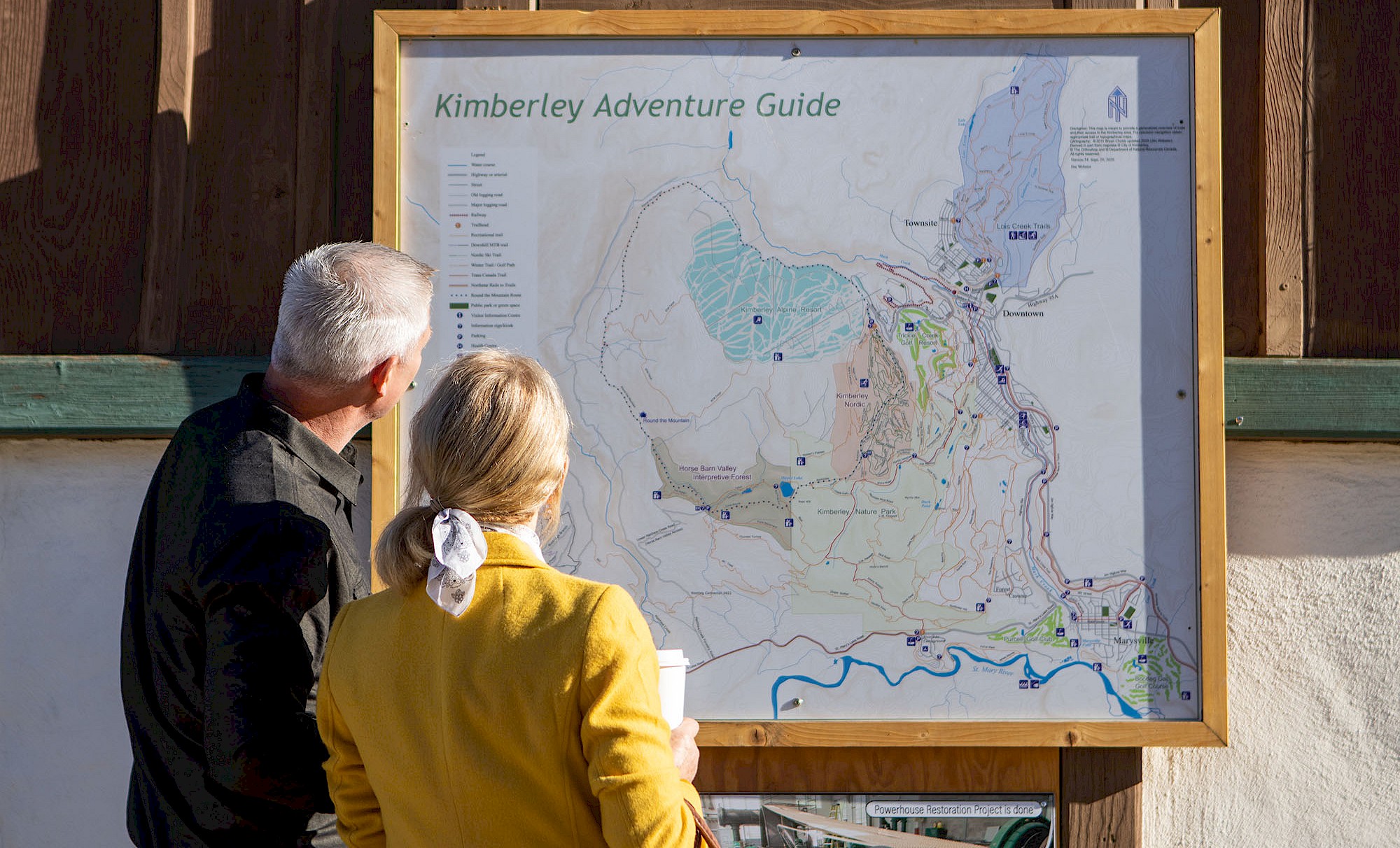 Day 2: Rest & Recharge
On your second day here, get ready to recharge, relax, and enjoy the best of Kimberley's arts and culture scene.
After a hearty downtown breakfast at Our Place, head over to Centre 64. The gallery here showcases works from a variety of local and regional artists and features rotating themes throughout the year. After visiting Centre 64, continue wandering through our downtown core to experience amazing blown glass and functional art from Mountain Grass & Glass, unique jewelry pieces from Tumbled Earth and Ginger Jar, and local talents at the Laundromat Gallery or Caprice Fine Art. To add a little history into your gallery gazing, be sure to check out the rotating exhibits and unique artifacts at the Kimberley Heritage Museum. With over 10,000 artifacts and over 11,000 historical pictures, our Heritage Museum is a must-see for any visitor

Heads up: A small fee is required to enter the Heritage Museum, with all admissions helping to support the Kimberley District Heritage Society
After a morning spent soaking up the arts and culture of Kimberley's Platzl, give yourself a little TLC with some pampering from our many talented healthcare and body-workers. There are plenty of options close to the Platzl, such as massage at Purcell Wellness or UNwind, acupuncture at Revolution Acupuncture, or chiropractic treatments at Fine + Well
Wrap up a day spent downtown-discovering with fine dining and creative cocktails. Tonight, head to Biscuit to enjoy a fresh, seasonal menu and a variety of fine, regional wines. Afterwards, head a few doors down to the Hourglass Lounge for a nightcap or two in their intimate and comfortable establishment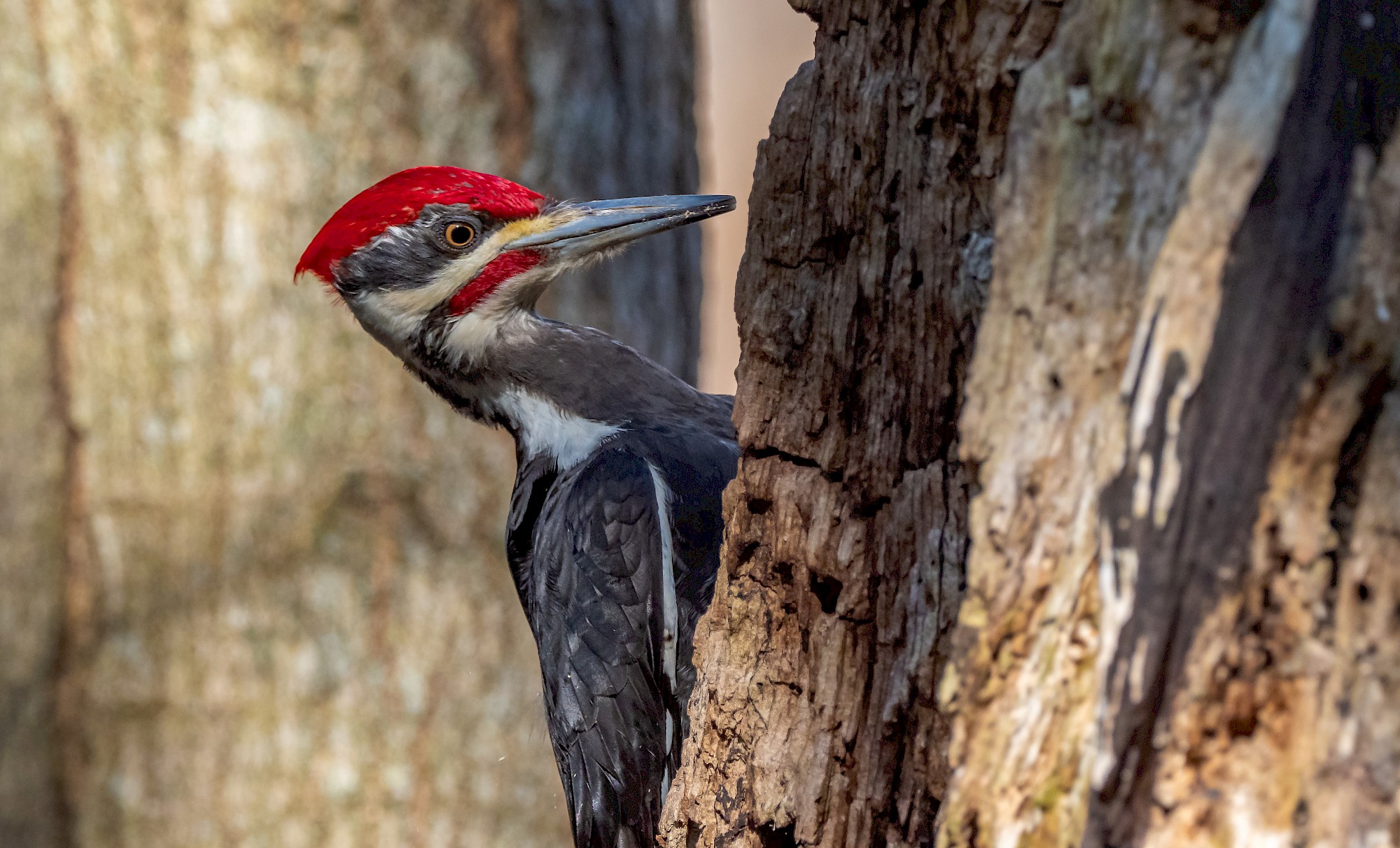 Day 3: Peaceful Pedals
After a day spent relaxing and recharging, Day 3 is for reconnecting with our beautiful outdoor surroundings and enjoying some fresh spring air and sunshine.
Begin your final day here by enjoying breakfast at the Sullivan Pub. This longtime establishment knows how to whip up some seriously tasty breakfast favourites that are filling enough to fuel any day of fun here. After breakfast, head out to enjoy the paved pathways and beautiful views of the North Star Rails to Trails. This 52km round-trip pathway branches Kimberley to neighbouring Cranbrook and boasts stunning views of the Candian Rockies and the St. Mary River along the way. The Rails to Trails pathway is suitable for all types of wheels and is appropriate for adaptive riders

Tip: Mountain bike and e-bike rentals can be found in downtown Kimberley at our two wonderful bike shops: Black Dog Cycle & Ski and Bootleg Bike Co
For those looking to glide away from our paved trails and head deeper into the Purcell Mountains, opt for a pedal along the St. Mary Lake Road. After 18km, you'll be rewarded by arriving at the shores of St. Mary Lake and the St. Mary River. While here, keep an eye out for Black-capped Chickadee and Pileated Woodpecker along the shoreline, or try and spot various trout species in the waters
After a day spent on two wheels, keep the good times spinning with dinner at the Pedal & Tap. This bike-themed restaurant marries elevated pub-grub with local ingredients and signature cocktails and is a popular spot to mingle with locals and travellers alike. Looking to celebrate a successful trip here with a nightcap? Head for casual beers at one of our two beloved breweries, or enjoy a cocktail at our local distillery, Bohemian Spirits
Eager for some more springtime fun? If 3 days here don't feel quite long enough, tack on a few extra days to enjoy our thawing waterways, take in more of our downtown delights, or partake in early-season swings on our 3 championship golf courses. For those looking to take in our other seasonal delights, set your sights on summer, fall, or winter, and start planning for your return trip here.