Spring Itinerary: 3 Days of Family Fun in Kimberley BC
Day 1: Cruise
Ski, bike, hike, or do all 3. On your first day here, spring into some outdoor fun by biking and hiking on our thawing hillsides, or by taking advantage of the last of our ski days at the Kimberley Alpine Resort.
Start things off on the right foot with a yummy breakfast at family-favourite Our Place Restaurant. With everything from Mickey Mouse pancakes to Belgian waffles, this place is sure to bring a little sweetness to the start of your stay. After breakfast, head outdoors and hit the trails. Paved paths like the North Star Rails to Trails are great for early-season bike rides in the sun, while Sunflower Hill in the Kimberley Nature Park is a springtime favourite for wildflower hiking on our thawing trails
If hiking or biking isn't for you, opt for a late-season ski at the Kimberley Alpine Resort instead. Spring skiing here means soft, slushy turns, warm blue skies, and plenty of fun activities at the base of the mountain. Our suggestion: chase the sun around the Mountain and try to find our infamous "Bear cave" and sun pits

Tip: Mountain bike and e-bike rentals can be found in downtown Kimberley at our two wonderful bike shops: Black Dog Cycle & Ski and Bootleg Bike Co. Additionally, ski and snowboard rentals can be found at the base of the Mountain, and passes can be purchased at the Ticket Window or online here
After a full day of hiking, biking, skiing (or all of the above), refresh with a big, family dinner at Stonefire Pizzeria in our downtown Platzl. This family-friendly joint has plenty of space to accommodate large groups, and a kids-specific menu to please any picky eater. Pooped out from the busy day? Opt for takeout instead from our two delicious takeout pizza joints: Kimbo Slice and Grubstake Pizza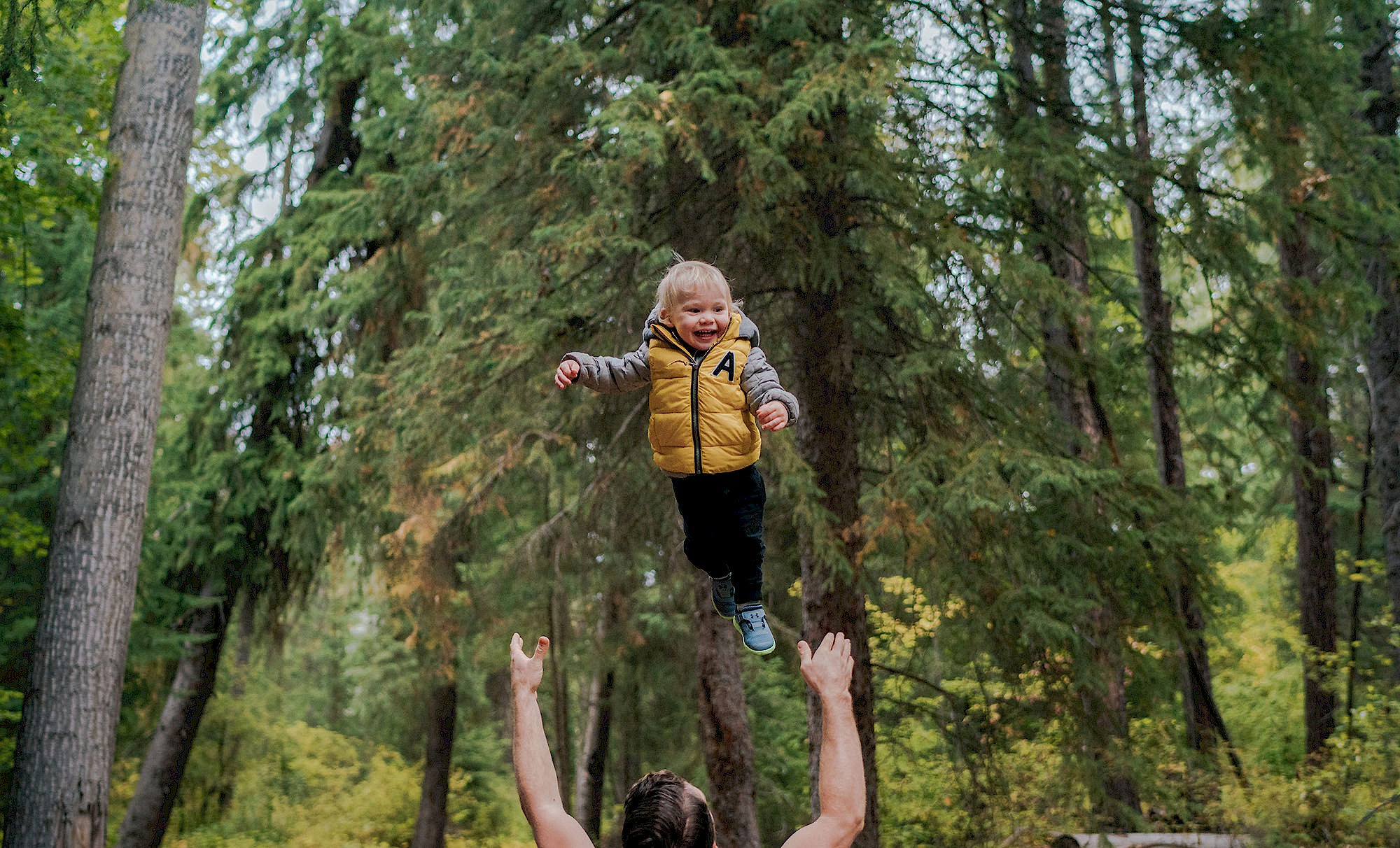 Day 2: Sightsee
Day two is for a little historic wonder and some Provincial Park fun.
Before embarking on your adventure, stop by the Snowdrift Cafe to grab big-as-your-head cinnamon buns and steaming mugs of hot chocolate (with whipped cream, of course). Grab an extra treat or two to go and enjoy the short drive to Forst Steele Historical Town. This historic site provides interactive and fun retellings of our area's history, while offering up-close views of famed Fisher Peak and the Kootenay River. Even the furry family members are welcome here, so bring along the whole gang
After perusing the old-timey attractions at Fort Steele, head a little further down the highway to visit Wasa Lake Provincial Park. Even if it's too chilly for a dip in the lake, Wasa Lake boasts beautiful, sandy beaches to soak up the spring sun on, as well as an 8km paved path that is great for walking, biking, or striding
Tonight, opt for a family BBQ feast at The Shed, or enjoy a Mexican-style fiesta at the Burrito Grill. Whichever restaurant you choose, expect plenty of kid-friendly options, customizable menu choices, and plenty of adult-friendly brews to enjoy as well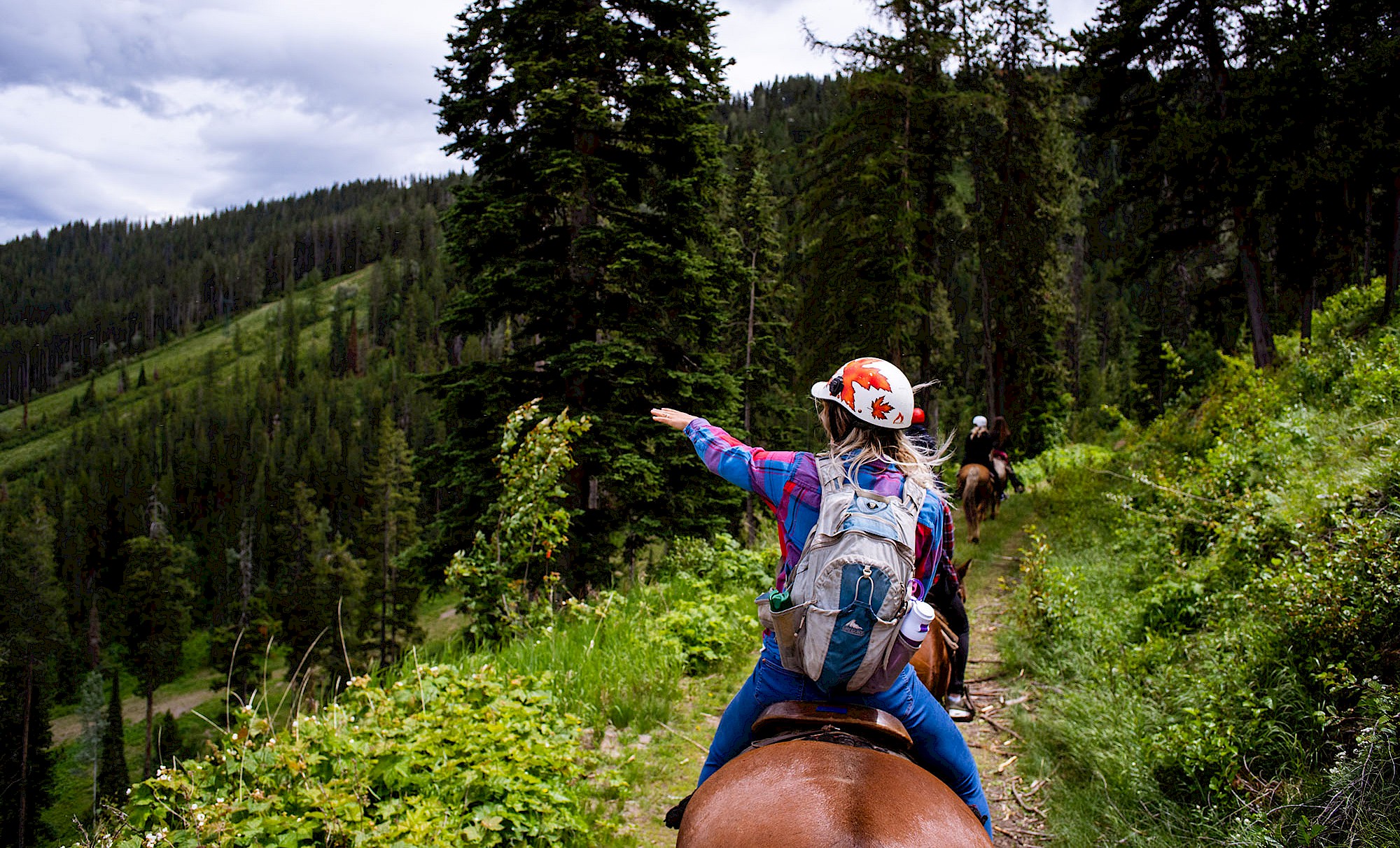 Day 3: Horse Around
Hop on and horse around! Your final day here is for trotting along the thawing hillsides that surround Kimberley.
For the ultimate family-friendly adventure, look no further than a guided horseback tour under the warm, spring sun. GOT Adventures offers 1-3 hour guided horseback tours for anyone aged 7 and up, while Windover Ranch offers pony rides for children 7 and under. No matter which outfit you go with, expect knowledgeable guides, gentle horses, and sunny springtime views in every direction
For lunch, stop by Creme Cheese Shop for elevated grilled cheese and homemade cheesecake. Looking for a little more adventure in the afternoon? Around here, we always encourage a little waterfall chasing. For an easy stroll that is appropriate for all ages, as well as strollers, check out the beloved Marysville Falls in south Kimberley. For stroller-free families who are comfortable with wooden staircases, head over to Cherry Creek Falls instead. Whichever waterfall you choose, be sure to spend a little extra time taking in the spring freshet and the quick-flowing cascades
Tonight, celebrate a fun-filled stay here with dinner at Buckhorn & Main Mountain Eatery. This beloved eatery has kids-specific eats, and a full menu that includes everything from prime rib dinners to fresh pasta creations. Don't forget to save room for dessert. After a busy vacation here, you've certainly earned it
A spring stay with the family doesn't have to end there. More time in Kimberley means fun on our thawing waterways, high climbs at Spirit Rock Climbing Centre or at our outdoor crags, and time spent downtown discovering in our awesome shops like Treehouse Toy Co. and La Lune de Chocolat Candy Shoppe. Out of time? Set your sights on another season and get ready to get back here. We here summer, fall, and winter are chock-full of family fun, too.