Summer Itinerary: The Adventurer's 3 Day Guide to Kimberley
Day 1: Ride
Roll out your Kimberley adventure on two wheels. Kimberley is home to over 100km of trails, which vary from fast and flowy, to janky and jagged. Looking to rent a ride? Check out Bootleg Bike Co. and Black Dog Cycle & Ski.
A biker's true "Tour de Kimberley" lies in our Round the Mountain track. This 20km loop takes you through the Horsebarn Valley, the Kimberley Nature Park, and the Nordic Centre to give you a taste of Kimberley's varied bike terrain. If 20km isn't quite long enough, customize the loop by including Mr. Toad, Thunder Turkey, or Magic Line into the mix.
White-knuckle riders with a penchant for the steep, the rooted, and the rocky find nirvana at Bootleg Mountain. Shuttle laps are your best friend here, but a true suffer-fest aficionado can pedal the 12km to the top before a well-deserved whip to the bottom. Our faves? Try Purple People Pleaser for a machine-built flow, or Snow Mexican for a rough and ride 'em way down. Download the Trailforks App for a comprehensive guide to bike trails in the area.
Don't forget to fuel up throughout the day with grab n' go snacks from Stoke Market, and round out your ride with post-bike beers. Fill up a growler or grab a patio spot at one of our local breweries, Overtime and Grist & Mash, before noshing on elevated pub grub at the Pedal & Tap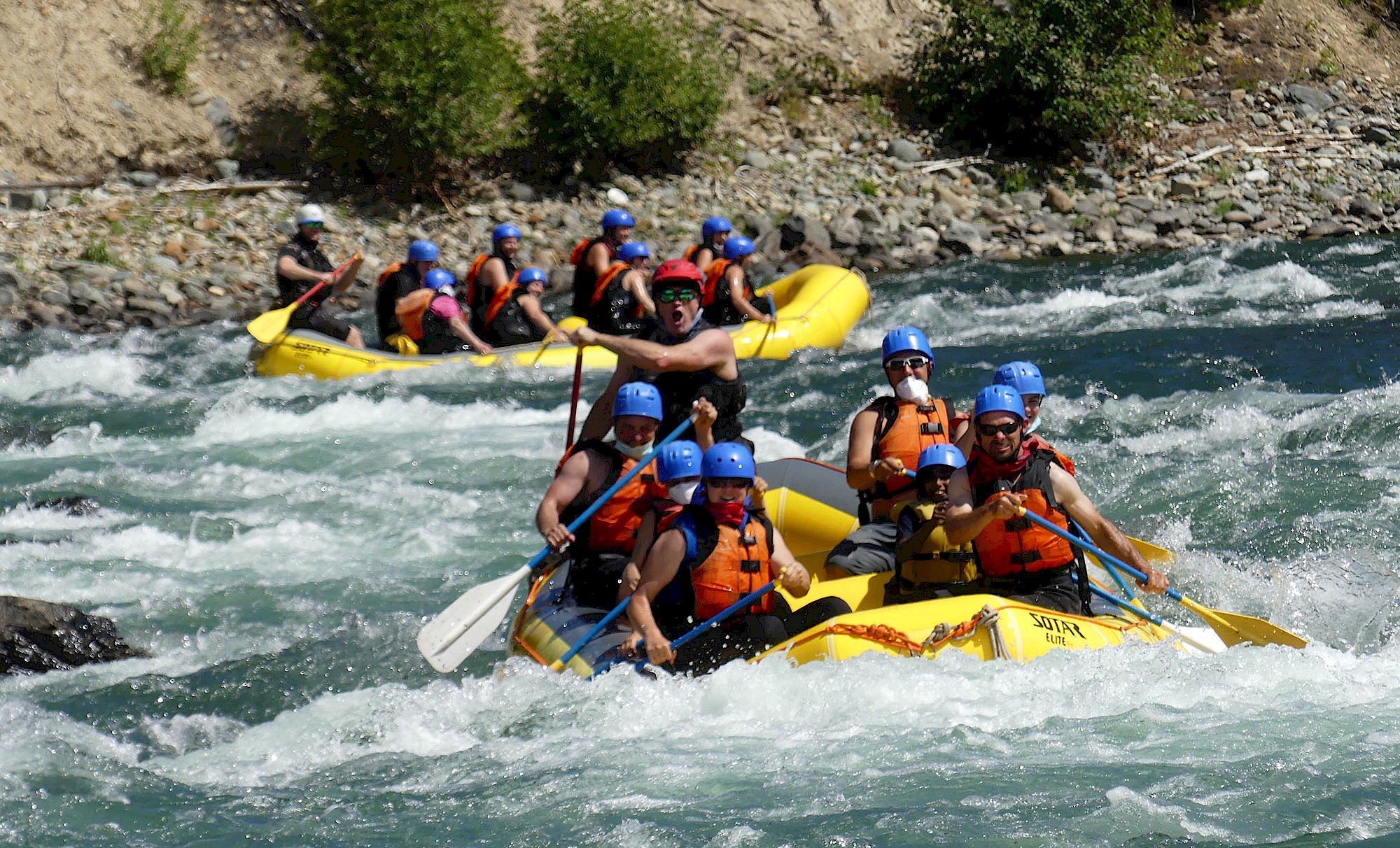 Day 2: Raft
Splash into your second day in Kimberley with white water and wild rapids. Whether guided or self-guided, a day on the rougher waters of Kimberley is sure to keep the good times flowin'.
The Kootenay Rafting Co. is your one-stop shop for half-day, full-day, or custom tours on Kimberley's waterways. Simply bring your sunscreen, towel, and pursuit of a good time, and leave the rest up to the KRC crew
For the do-it-yourself crowd, a long float or whitewater kayak on the St. Mary River is for you. Shuttle your vehicles between drop-off and pick-up spots, then hit the water to float on. Need a rental? The Kimberley Rafting Co. has rentals available for paddleboards, kayaks, rafts and canoes

Tip: be sure to check the water levels before you put in, and pick up a copy of the Kootenay Rockies BC Backroads Mapbook to plan your whitewater route.
The best days on rough waters start with a hearty breakfast and end with a little cheer. The Sullivan Pub has daily brunch for the 19+ crowd, and enough chow to keep you full all day long. Wrap up your day with Mexican-inspired grub and margaritas at the Burrito Grill, or head back to the "Sully" to finish your day where it started.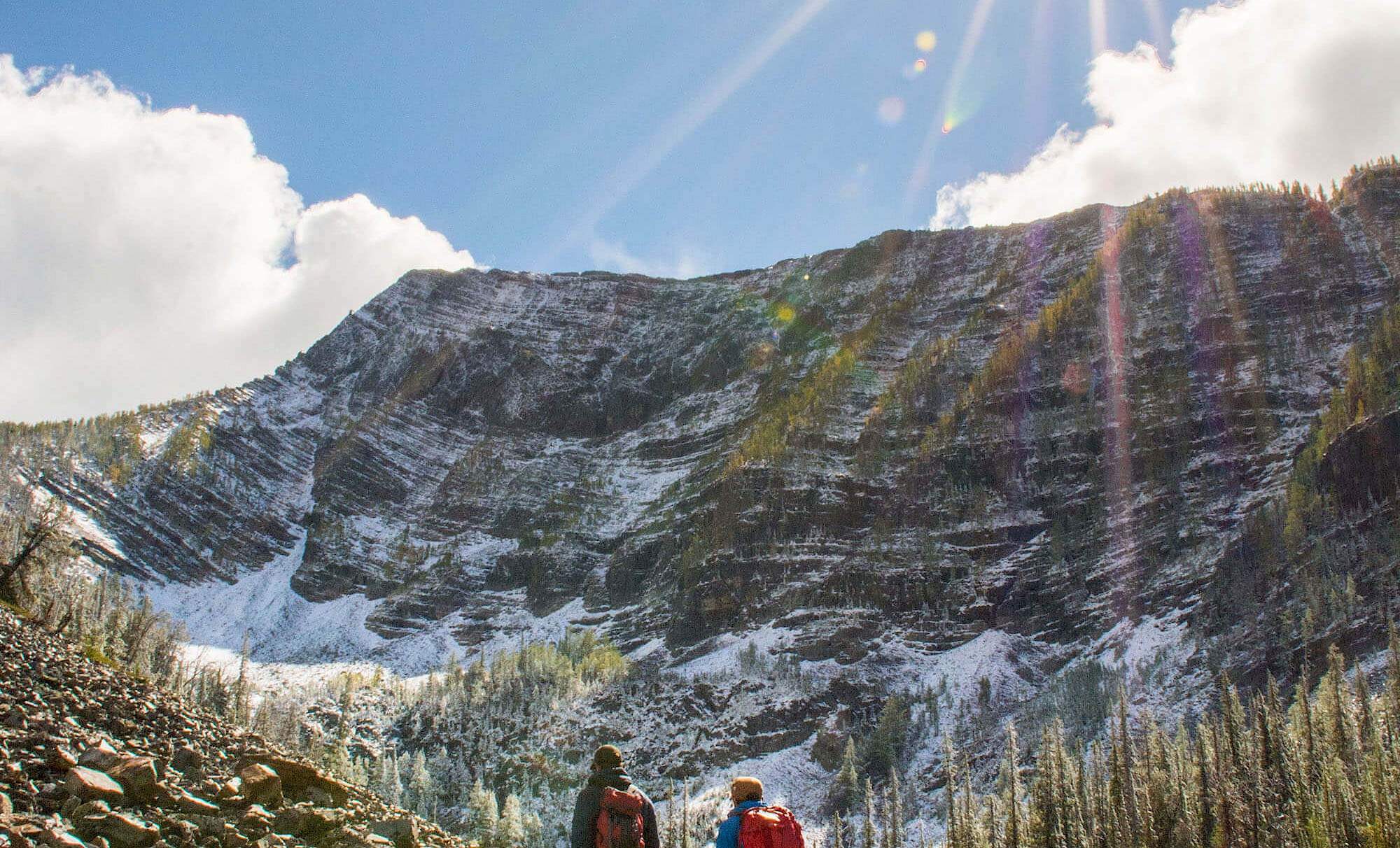 Day 3: Rise
Came for our high-rises? Whoops, we're fresh out of those. Good news, though, we've got plenty of other great heights to make up for it. Known for its elevation and proximity to alpine adventure, Kimberley is a good place for peak-bagging and altitude-seeking.
For a longer day in the mountains, peak into the Purcells or trek through the Canadian Rockies. Kimberley's backyard is home to the Purcell Mountains and great hikes like Pyramid Creek and Hourglass Lake, while our front yard boasts views of the Rocky Mountain Trench in rugged jaunts like Teepee Mountain or Tanglefoot Lake. Bring your bear spray and keep your eyes peeled for the elk, deer, moose, and marmots that frequent our mountains.

Tip: assets for hiking here include 4-wheel drive and a little know-how on gravel roads. Before you head out of town, stop by the Visitor Centre for all your map and direction needs.
If you'd rather ditch the car and hike as you are, trek as the locals do up the old T-bar route at the Kimberley Alpine Resort. Our suggestion? Make it an early morning, and bring a thermos full of coffee to sip on while watching the sunrise over the Rockies. Then, take the long way down through Musseur's Plateau and Moe's Canyon before chilling out at Mark Creek or the St. Mary River for the afternoon.
Any day spent hiking starts requires a good amount of adventure fuel. Grab coffee and a quick breakfast at a Kimberley Cafe before rounding out your day with backyard BBQ and BC beers at The Shed. As a bonus, be sure to check out Purcell Outdoors and Arrow & Axe in the Platzl for all of your outdoor and adventure-seeking needs.
Eager for more? The bad news is, 3 days aren't quite enough to soak up all of Kimberley's adventurous spirit. The good news is, we don't plan on going anywhere, and neither do our outdoor endeavours. Stay a few extra days to bank more trail-time and wet wiles, or set your sights on our chillier adventures and plan for your winter return.