No Skis? No Problem! Finding outdoor winter fun off the slopes in Kimberley BC
While "winter" and "skiing" may be synonymous here in Kimberley, there's a heck of a lot of outdoor fun to enjoy off the slopes, too. For non-skiing snow-seekers, winter adventure can be found on our groomed fat biking, hiking and snowshoe trails, or with days spent gliding, wildlife-viewing or fishing at one of our local waterways. Come for the Powder Highway, then stay to connect with wildlife, get some exercise under our sunny skies, or experience new activities in the Purcell or Rocky Mountains.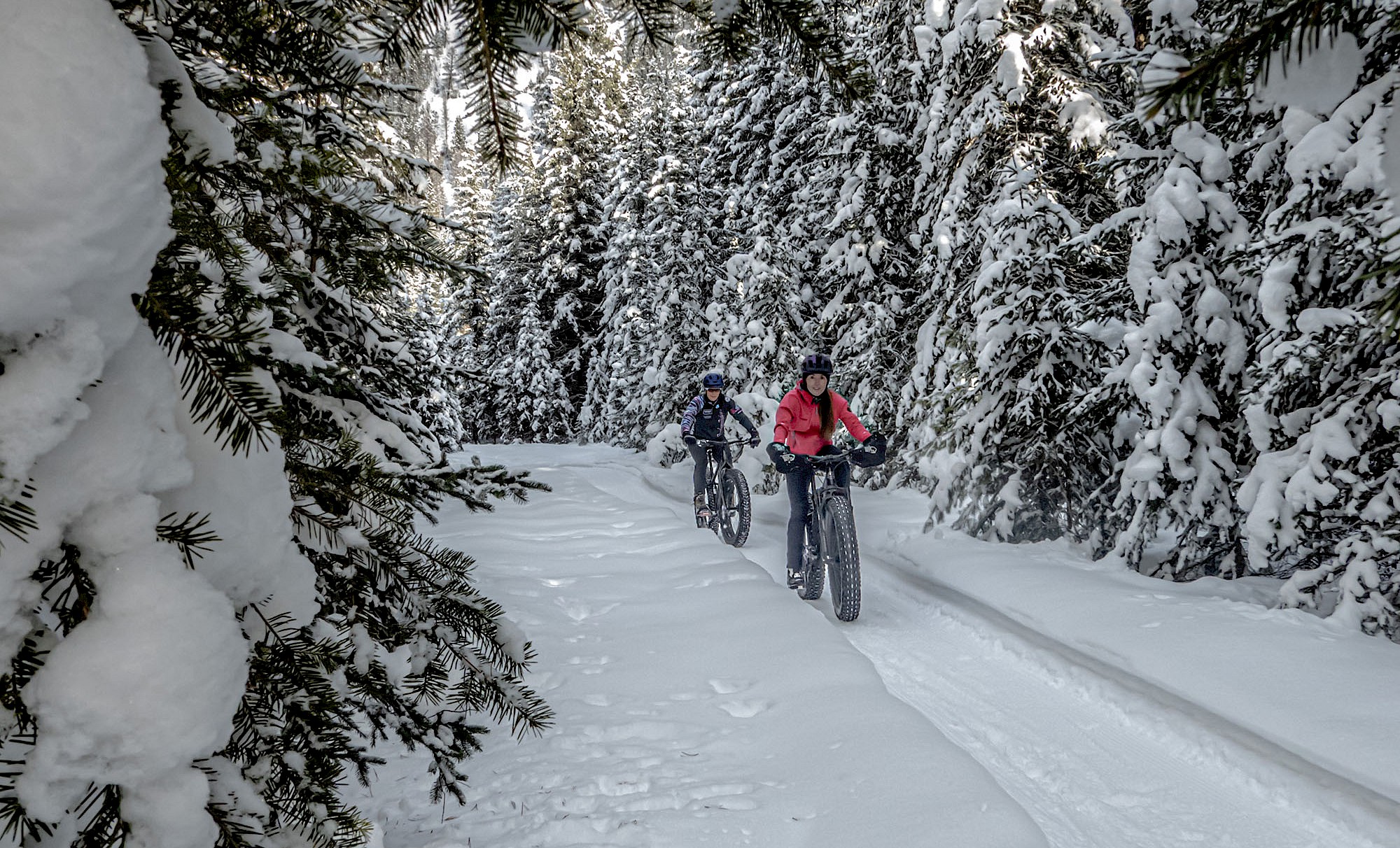 Spin Wheels
Mountain biking is a true 4-season activity here. For a fun outing that all ages and skill levels will enjoy, check out the 2-hour fat biking tours offered through the Kimberley Alpine Resort. These tours include guided riding through the Trickle Creek Golf Resort and a s'mores-making, fireside warm-up along the way.
Looking to venture out on your own? The rental shop at the Kimberley Alpine Resort, or downtown at Black Dog Cycle & Ski and Bootleg Bike Co. will set you up with all of your fat biking needs and point you towards the trails. Try cruising through the Kimberley Nature Park, or opt for the popular 10km Tea Spot Loop in the Lois Creek Trails.

Tip: Remember to download the Kimberley trails on your TrailForks app, and pick up a copy of the Kimberley Trail Map at the Visitor Centre before embarking on your fat biking adventure.
Take A Hike
For those who like to keep their feet planted firmly on the ground, choose to explore Kimberley's trails by foot or by snowshoe. As with fat biking, 2-hour guided snowshoe tours are offered through the Kimberley Alpine Resort, and make for a great introduction to our immense trail systems.
For those looking to strike out on their own, opt for a self-guided hike or snowshoe through the Kimberley Nature Park. Looking for a longer walk with beautiful vistas? Head towards Myrtle Mountain or Dipper Lake. For a shorter "shoe", stick close to home base and trek through Moe's Canyon on the outskirts of the Kimberley Alpine Resort, or enjoy the short but picturesque walk along the Marysville Falls trail.
Tip: Snowshoes can be rented from the friendly folk at the Kimberley Alpine Resort rental shop, or purchased in our downtown Platzl at Purcell Outdoors.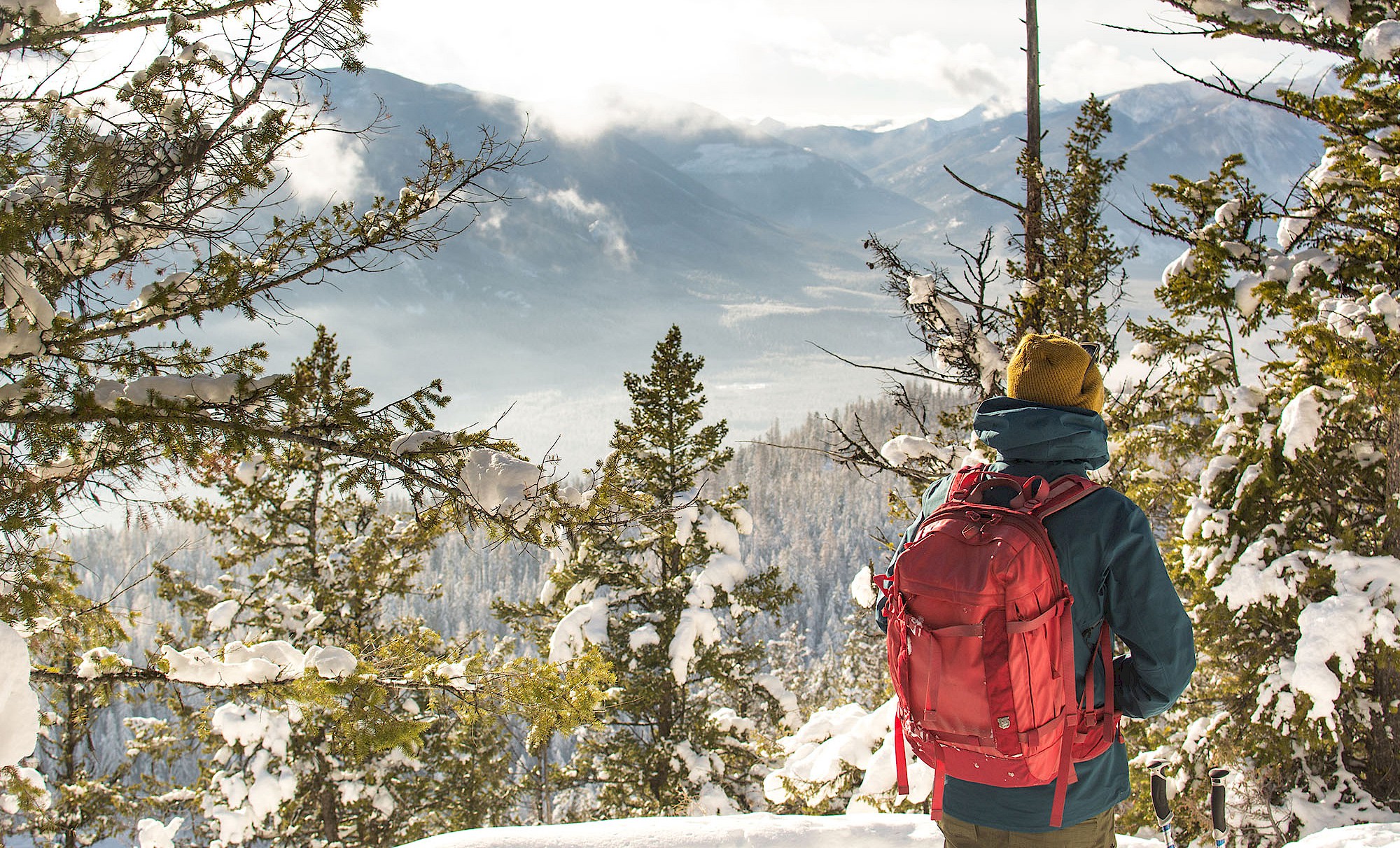 Get Wild(life)
If ungulate-viewing, bird-watching, or ice-fishing are up your alley, tuck into the shores and hillsides surrounding St. Mary Lake or Premier Lake Provincial Park, and don't forget to bring your binoculars. Legend has it that there are more deer than humans around these parts, and that budding ornithologists can spot over 40 different species of birds here throughout the year.
Eager anglers can try their hand at ice-fishing and join the many locals who spend their days under sunny skies on our frozen waterways. For those looking for some dialed-in insight on our prized ice-fishing spots, get yourself a guided lake ice-fishing tour through Kimberley Fly Fishing, and let the knowledgeable guides there cast you through daily or multi-day trips.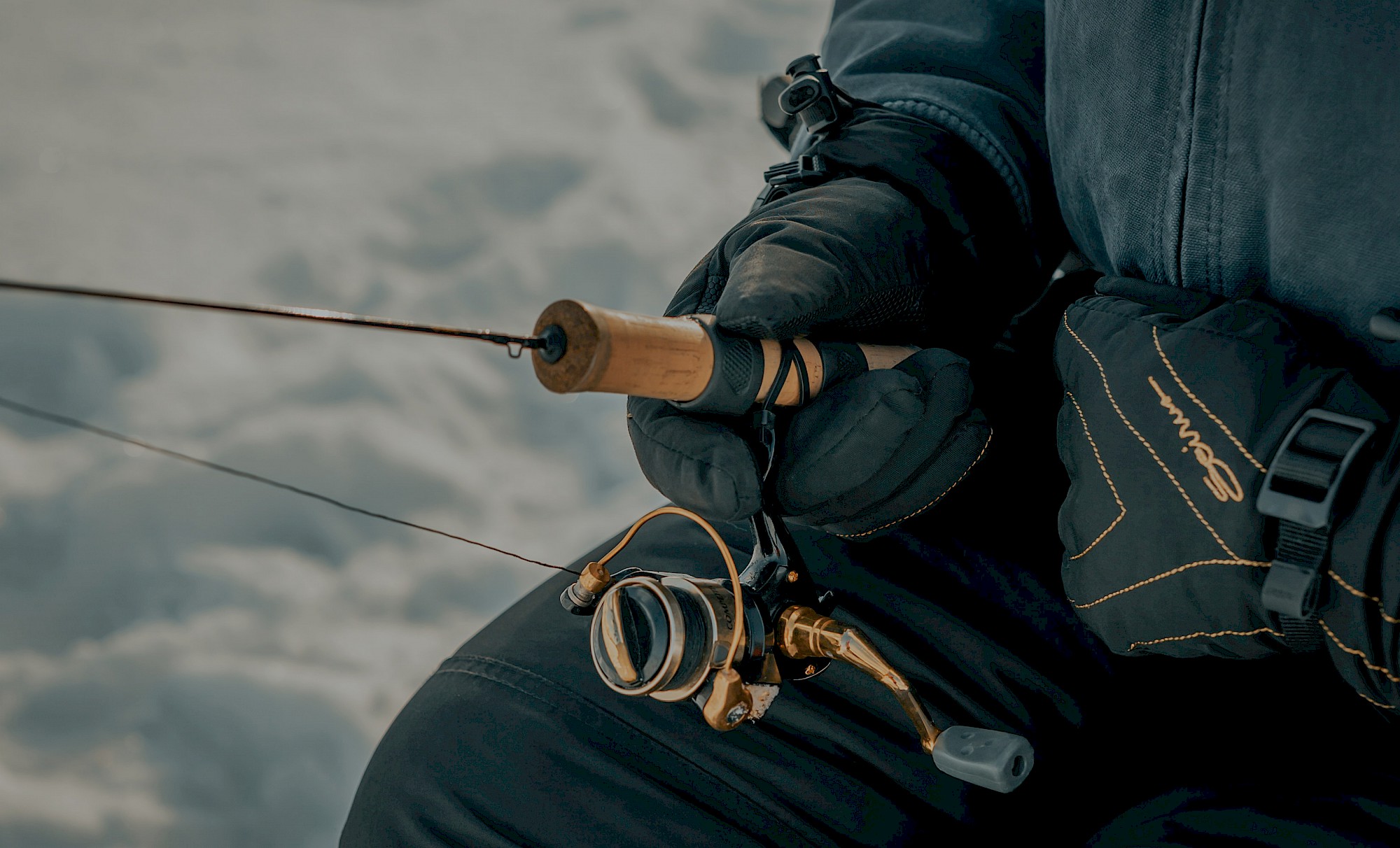 Put It On Ice
Let your inner Canadian shine with some skating, some shinny, and a whole lotta good times on ice. Strap on some skates then let the glide begin! To stick indoors, head to Kimberley's Civic Centre to skate where the Kimberley Dynamiters play. To head outdoors, bundle up and get ready for a game of pick-up hockey with the local crowd at a neighbourhood ice rink. Find outdoor rinks in the neighbourhoods of Townsite and Marysville, as well as at Swan Park and Garden Park.
For those looking for more off-the-beaten-path skating options, make the short drive out to Wasa Lake Provincial Park for beautiful views of the Canadian Rockies and smooth ice along the frozen waters. Wasa Lake has a resident-maintained 3km path to skate on, plus a great outdoor rink at the Wasa Lions Grounds. Skate rentals are available through the Rental Shop at the Kimberley Alpine Resort.

Bonus for hockey fans: Kimberley is home to its very own Junior B team, the Kimberley Dynamiters. The best way to wrap up a day skating is to cheer on the home team alongside the rest of the family
Trot On
No trip to Kimberley would be complete without exploring some open vistas and Rocky Mountain views by horseback! Year-round horseback riding tours are offered through the fine folks at Windover Ranch, and include meandering adventures through open fields and treed areas. The guided tours are open to all riders age 7 and older, while pony rides are available to children age 7 and under. No experience is necessary to enjoy these guided tours, and good times are guaranteed with every gallop.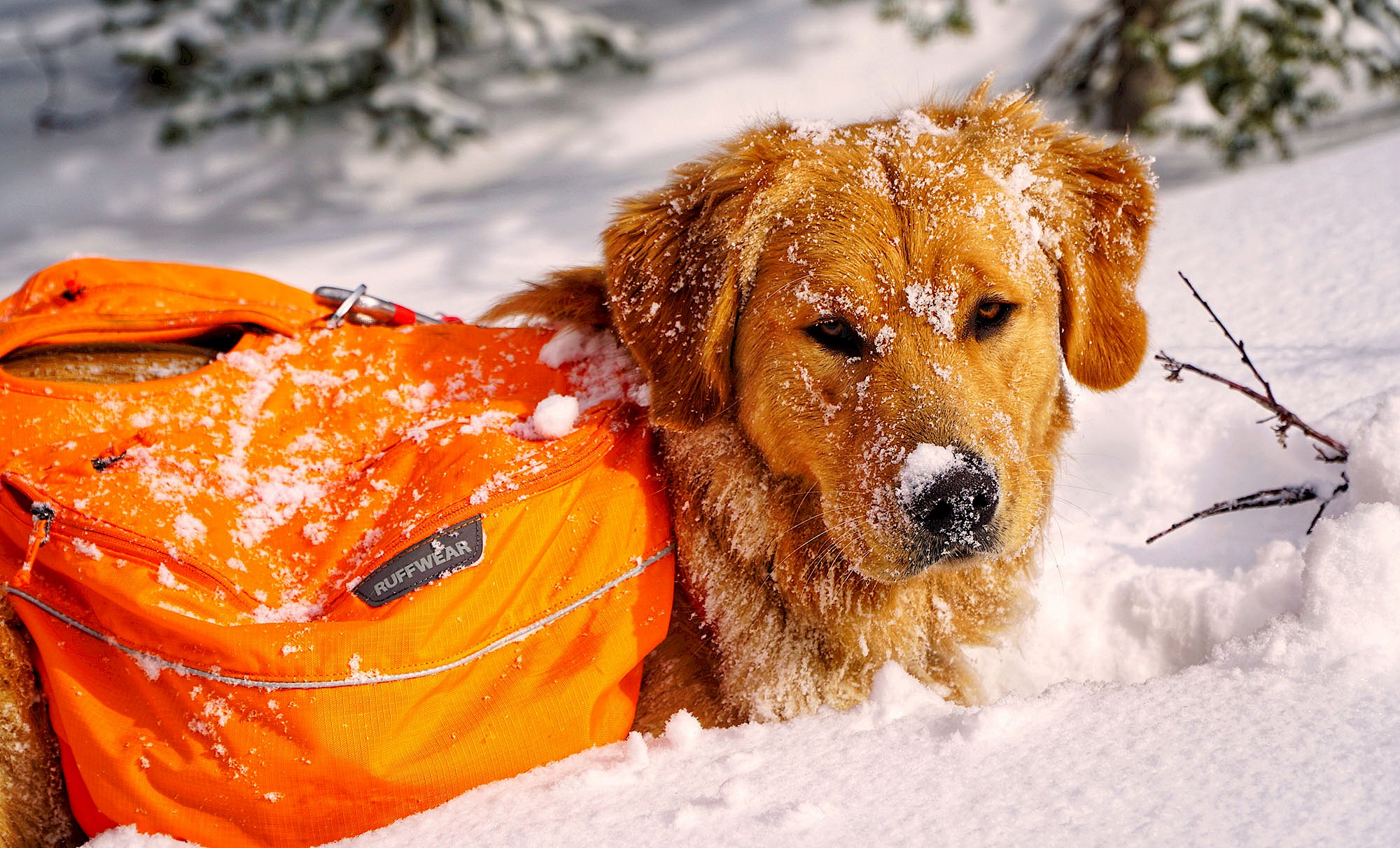 Whether you're looking to bike, skate, or gallop your way through a Kimberley winter, rest assured that our frostier side makes for one heck of a warm welcome - no skis required!
Looking for more? Check out our curated seasonal itineraries for more winter wonder and outdoor fun. Pssstt….. legend has it, there's plenty of fun to be had throughout the rest of the year, too. Let the spring, summer and fall trip-planning commence!