Wet, Wild, Rapids: Making Waves on Kimberley's Waterways
Looking to trade in rush-hour traffic for a rush of adrenaline? Dig in and head downstream to discover why rafting in Kimberley is something that the whole gang can enjoy. After all, splash time is a fun time for all ages, and our variable waterways mean that no one is left behind.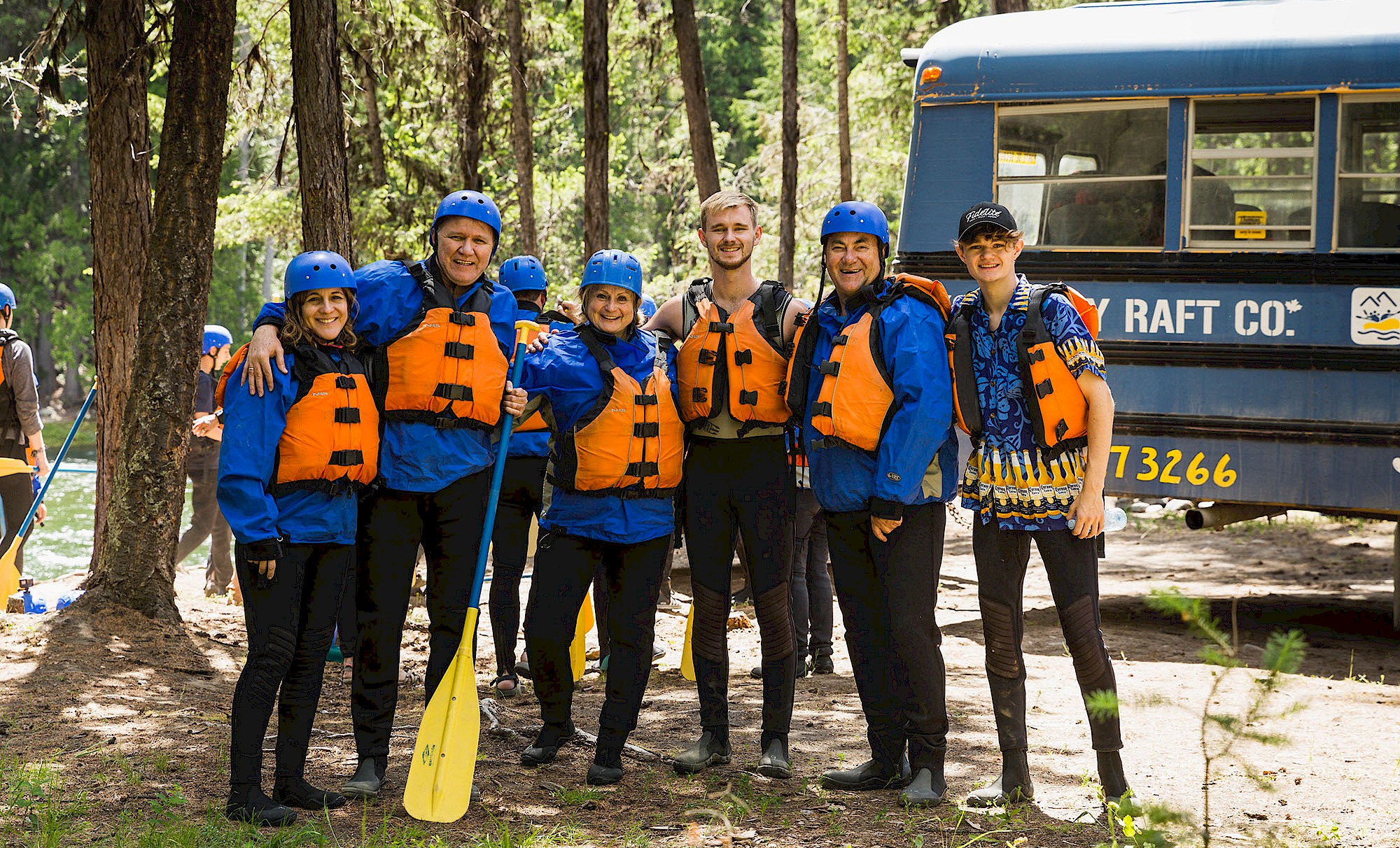 Guided Ride
To soak up the best of Kimberley's waters, guided raft tours are the way to go. With over 20 years of guiding experience here in Kimberley, the folks at Kootenay Rafting Co. are all-time pros at fun-finding on the water. This lively bunch will not only get you down the river safely, but they also throw in extra helpings of belly laughs with every tour. For family-friendly fun, the St. Mary's Express tour is a must-do classic. Throw in some wave trains and cannonball splashes, and everyone will agree that the day spent rafting the St. Mary River was all time! If you're looking for a tour that's a little less tame, and a little more technical, opt for the Wilderness Whitewater tour along the Elk River. This famed class 3/4 route includes a canyon section with a classic pinch, and guarantees to be a real adrenalin treat.
Hot Tip: You are in for a ridiculous amount of fun, so prepare for it. Don't forget basic necessities like a hat, sunscreen, sunglasses, and plenty of extra water. We dare you to stay properly hydrated.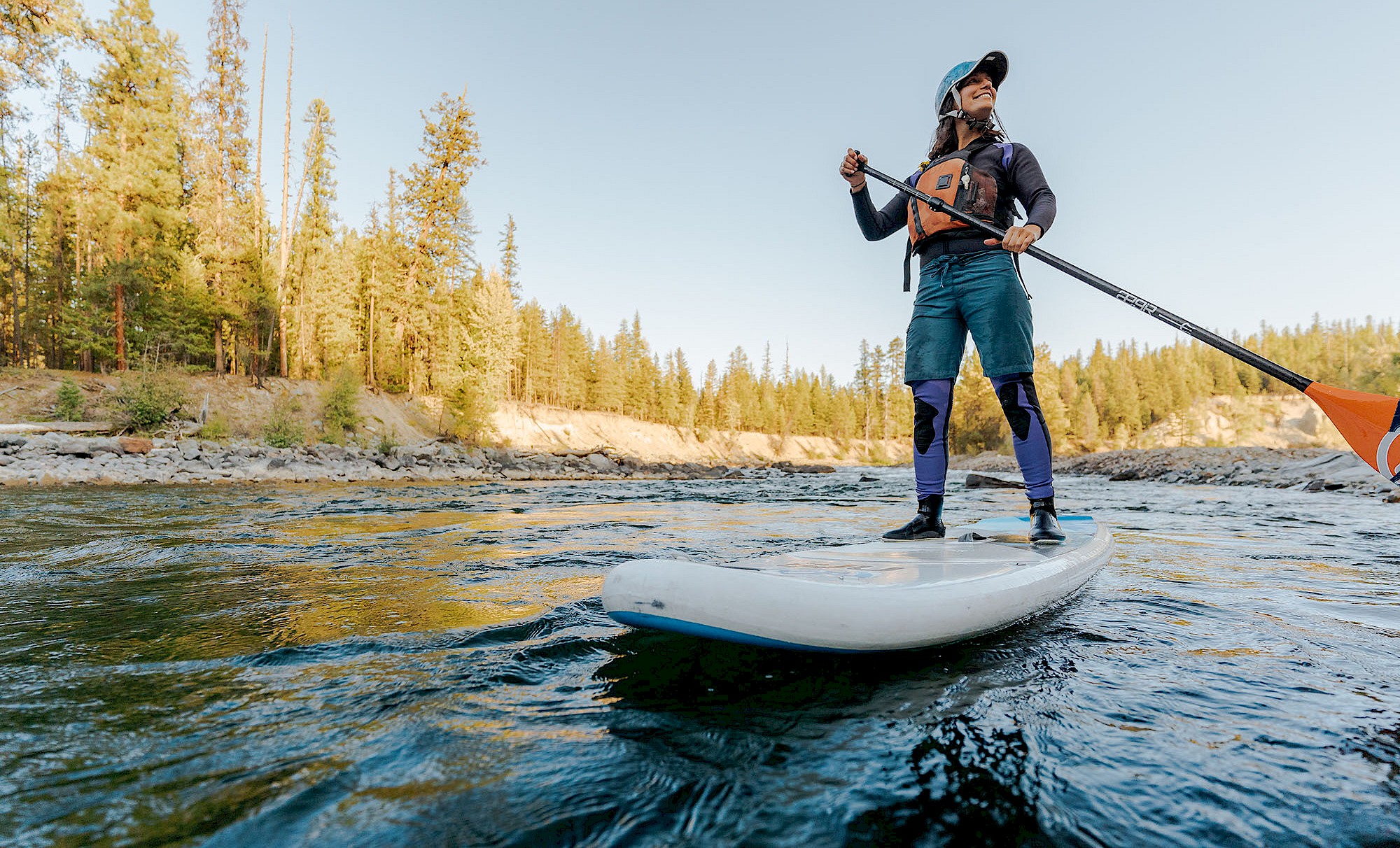 Kayak Kimberley
Young and restless? Try your might in your own inflatable kayak. Known in kayak jargon as 'IK', these inflatable options exceed fun levels above and beyond the river's high-water mark. In addition to the classic river rafting options, the crew at Kootenay Rafting Co. also offers Kayak Rafting tours along the St. Mary River. These are sure to satiate even the most restless of souls. First, get to know the St. Mary River up close and personal while you meander through easy waters to test your paddle strokes. Once comfortable, prepare your stroke and your balancing act, then drop into class 2/3 rapids and ride them all the way to take-out.
What's SUP?
"Stand Up Paddle Board" is what's up, and it is so cool. SUPing is a low-impact exercise disguised as fun, which means it's a sneaky kind of awesome. Rent a SUP from Kootenay Raft Co. then head out on your own to paddle alongside the Purcell Mountains at St. Mary Lake. Looking to explore more of our waters? Head north out of town for peaceful paddles along the west slopes of the Rocky Mountains at Lazy Lake, or make the short drive to Hahas Lake to enjoy the warm, shallow waters and views of the Canadian Rockies there. Don't forget to bring the beach towel and holler to your friends about how much fun you have!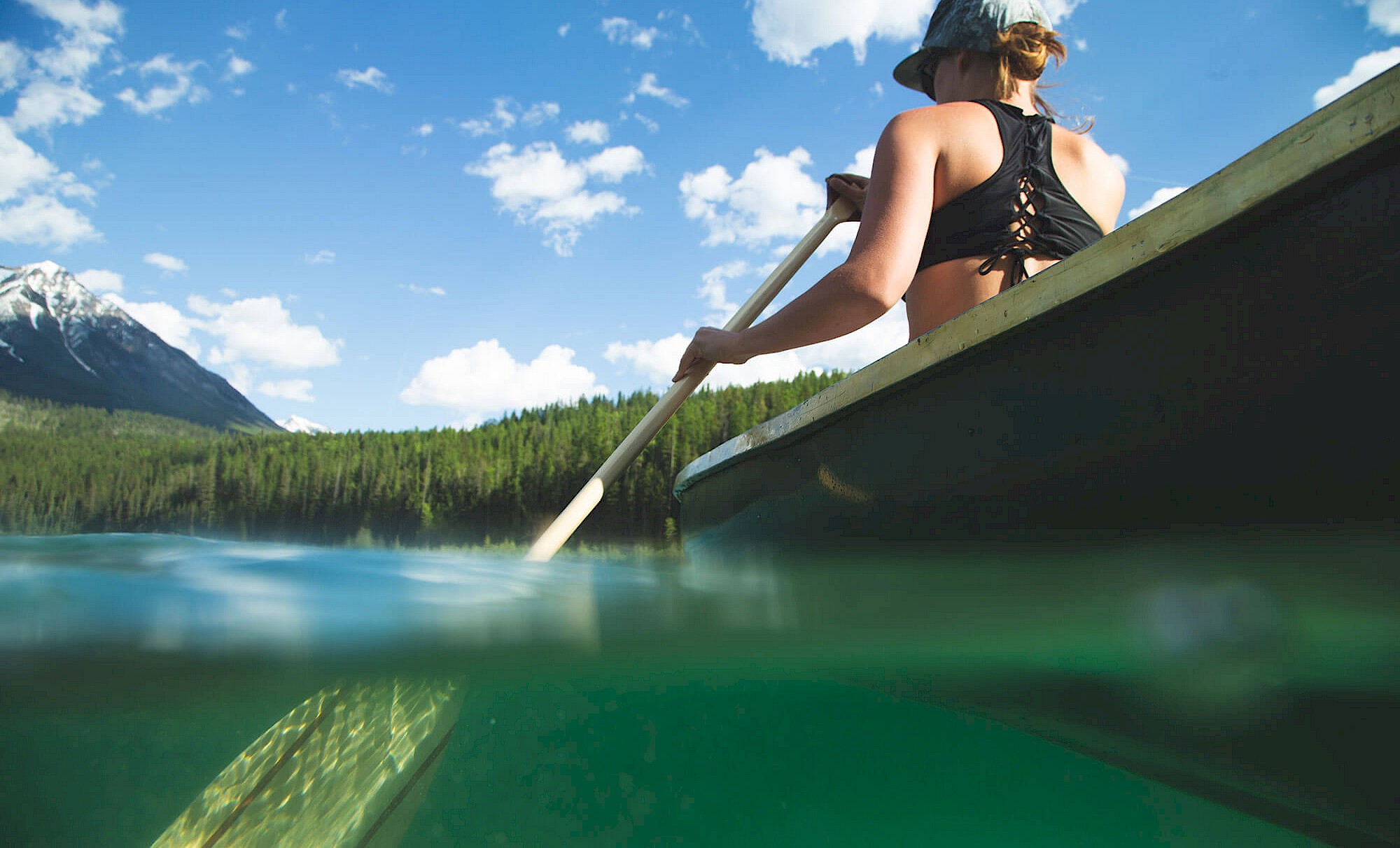 After a day spent making legendary lake laps or achieving river rat status, shake out those water-logged legs by heading out for an ice cream cool-down at De-lights or Mark & Niki's Snack Hut. Afterward, grab a crisp pint of locally-brewed goodness at Overtime Beer Works or Grist & Mash Brewery, then start planning your next day on the water here. There are many more wet, wonderful, and whitewater-filled days to be had.
About Powder Matt: A self-proclaimed ski bum and story wrangler, Powder Matt is also a strong advocate for getting outdoors and soaking up all of Kimberley's history and hidden gems. Be sure to check out his other Kimberley stories, which touch on everything from mountain biking and hiking to town history and spirit.