Kimberley Trails: An Essential Guide to Trail Safety, Accessibility and Etiquette
Kimberley's close proximity to trail networks, mountain ranges and untouched wilderness means it's the perfect place to hit the trails and enjoy the great outdoors. While we're all for optimizing our fun on the trails, preparation and planning are vital to ensure that every outing goes as smoothly as possible. Be sure to familiarize yourself with our basic planning, safety, trail etiquette and wildlife tips, then stock up on relevant maps, apps and guidebooks. Check all of your gear before setting out, and remember to play within your ability levels along the way. Most of all, have fun out there and enjoy the journey!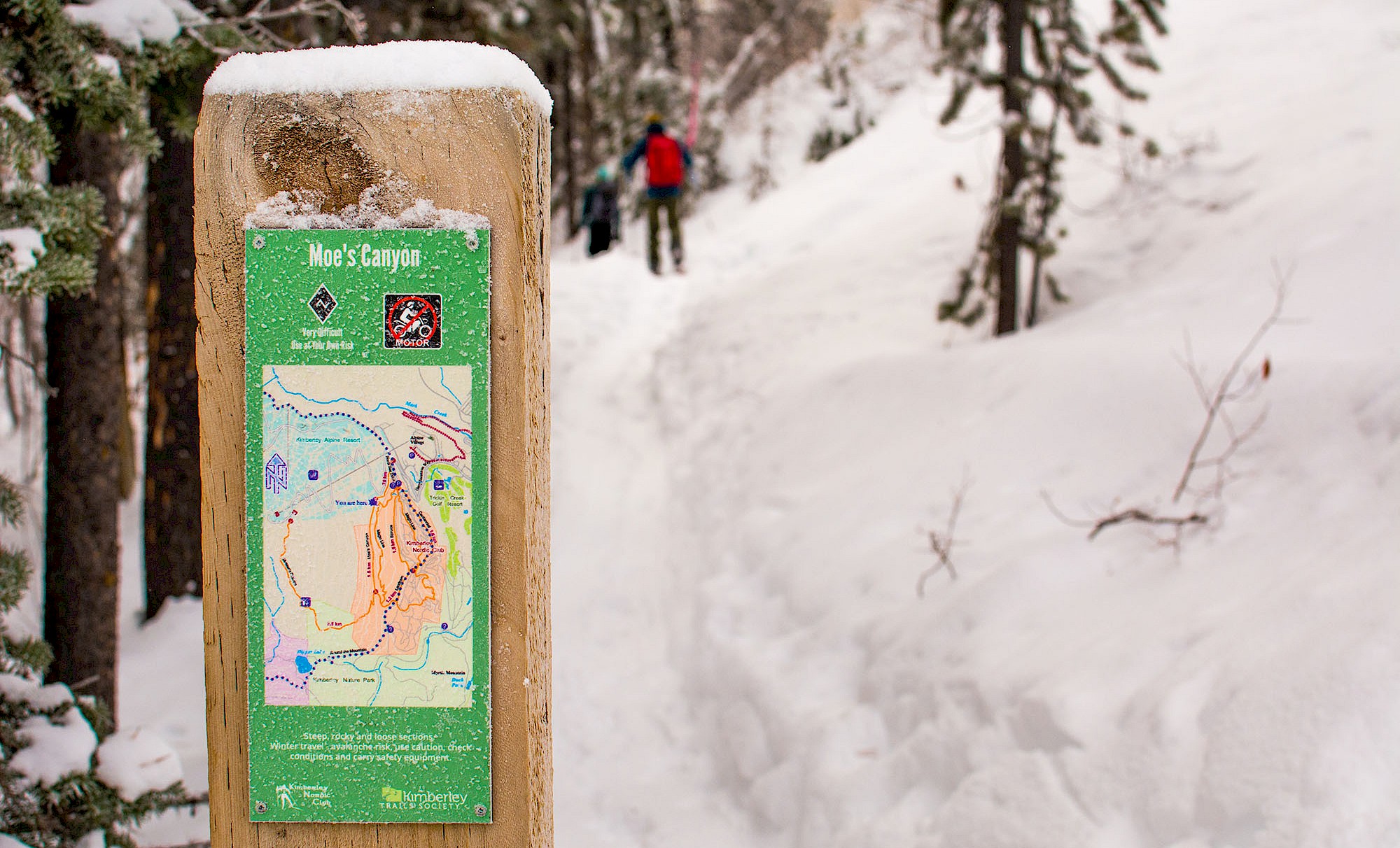 Plan Ahead
All good wilderness adventures start with a little forethought. Taking time to plan your route and pack your essential forget-me-nots, means less time feeling stressed on the trail, and a successful return home at the end of the day.
Stop by the Visitor Centre for route advice and additional planning tools
Study trail descriptions and maps before setting out
Familiarize yourself with driving directions, and stick to roads that are suitable for your vehicle
Check the weather forecast and trail conditions on The Weather Network, Avalanche Canada, Trail Forks
Pack adequate food, water and clothing
Bring along a stocked First Aid Kit and an emergency repair kit
Be aware of wildfire risk and fire bans, and always avoid making fires in alpine areas
Safety First
Once the planning part is done, ensure that your group's safety is top priority by familiarizing yourself with local emergency response numbers and gearing up appropriately for your chosen activity.
Carry bear spray and know how to use it
Always wear a helmet and appropriate safety gear when biking or skiing
Call 911 in all emergency situations
As cell phone reception is unreliable in our further out trails, bring along a satellite communication device in case of emergencies
Kimberley Search and Rescue (SAR) is our local non-profit volunteer group, trained to locate and rescue lost or injured persons. Call 911 to reach the Kimberley SAR team
Avalanches: come prepared with avalanche safety equipment and know-how if travelling outside of the Kimberley Alpine Resort boundary
Trail Etiquette
While we certainly didn't write the book on trail etiquette 101, we recognize that these tried-and-true tips are in place for ecological and environmental protection, as well as for the safety and enjoyment of all trail users.
Stay on established trails to avoid disturbing plants and wildlife
Respect road and trail closures
Leave no trace: pack out all garbage and food waste
Bikers yield to hikers, bikers and hikers yield to horses, downhill traffic yields to uphill traffic, vehicles yield to bikers and hikers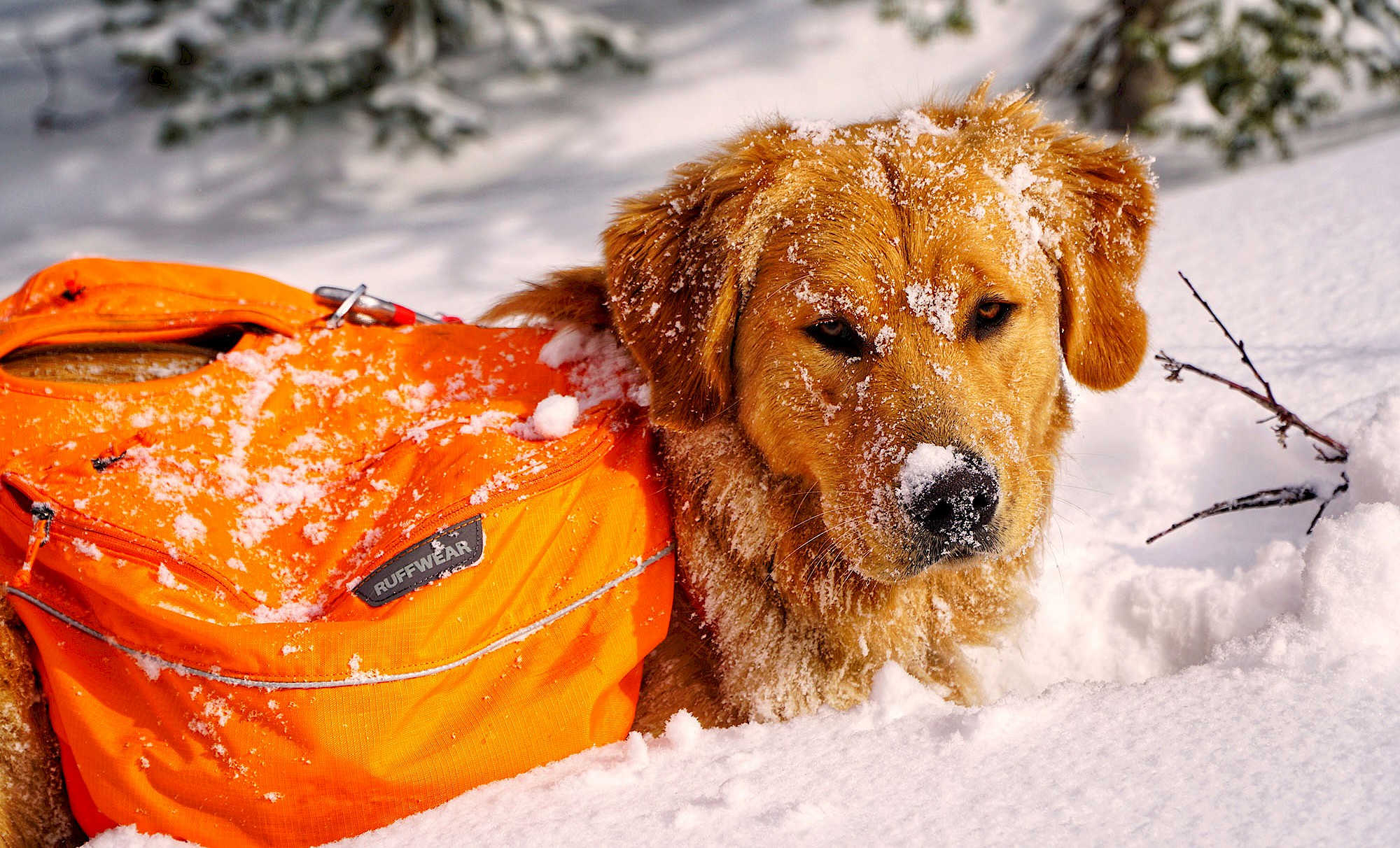 Dogs
We've got a lot of love for our furry friends here in Kimberley. We take pride in adventuring with our dogs and enjoy seeing so many other friendly pooches on our trails. While Kimberley and dogs go hand-in-hand a lot of the time, there are a few simple tips to be mindful of whenever seeking trail-time with your trusty companion.
Abide by leash laws, and be cognizant of on-leash dog areas
Designated off-leash areas are located at the Lois Creek Trails, Kimberley Nature Park, and Marysville off-leash area
While in off-leash areas, keep your dog under good verbal control
Yield right-of-way to all others when adventuring with your pooch
Keep dogs far away from any wildlife on the trail
Pack along plenty of water
Pack out the doggy doo
Stick to established trails to minimize environmental impact
Wildlife
Being surrounded by an abundance of nature means that wildlife sightings are a near guarantee during any visit here. From deer in our downtown Platzl to catching glimpses of Yogi or Bullwinkle in the Kimberley Nature Park, it's important to remember that while wildlife sightings are common here, our wilder residents are not domesticated or eager for human interaction. Proceed with care, and always remember to give these animals plenty of respect in their home environments.
Learn about our wildlife, and which species may be encountered on the trails here
Stay alert and be aware of your surroundings at all times
Keep wildlife wild. Do not feed, touch, or approach wildlife, and keep a safe distance way
Be bear aware. Make plenty of noise, carry spray, travel in groups, and back away slowly to leave the area if a bear is encountered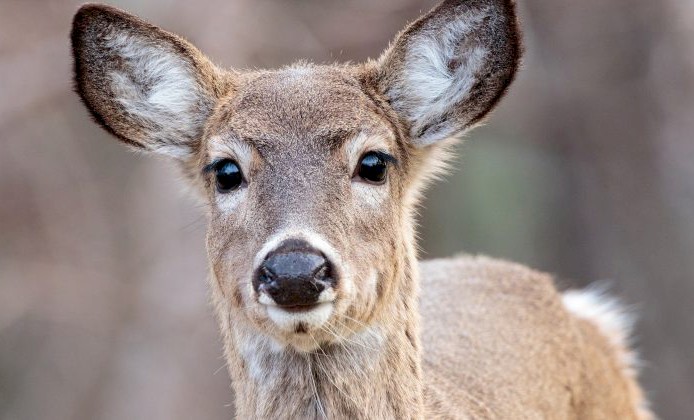 Accessibility
For those looking to hit the trails as a wheelchair-user, stroller-steerer, or young strider, we've got plenty of options to ensure that all ages and abilities can get outside and soak up some trial-time here.
Both the Kimberley Alpine Resort and the Kimberley Nordic Club are well-suited for paralympic and adaptive skiers during the winter months
For conventional strollers and wheelchairs, travel is made easy along paved paths like the Peak to Platzl and the Rails to Trails, or further out on routes like the 8 km lakeside loop at Wasa Lake Provincial Park
For those with adaptive bikes or mountain strollers/wheelchairs, stick to the double-track trails within our unpaved trail networks for maximum ease and enjoyment
Be sure to ask one of our friendly Visitor Centre team members to recommend specific routes and trail networks that will best suit your needs and abilities before you head out
We can't wait for you to choose your sport, plan your route, and truly experience what makes our trails so special. By keeping these simple planning, safety, etiquette and wildlife tips in mind, your trail-time can stay focused on our favourite part of any activity here: the fun!
We would like to acknowledge that Kimberley (k̓ukamaʔnam) and our surrounding trail networks are located on the unceded traditional territory of the Ktunaxa (?amak?is) Nation.
And shout out to our fabulous volunteer trail societies, Kimberley Trails Society and Kimberley Nature Park volunteers, who thoughtfully build and maintain the most incredible playgrounds for us to enjoy.