Happy Trails and Sunny Summits: Memorable Hikes in Kimberley BC
Surrounded by two unique mountain ranges and established trails in every direction, our front and backyards are great places to adventure and explore on foot. Trekking here means spending some time getting to know the local trees and the views they've been rooted to for decades while finding a little solitude and catching glimpses of wildlife along the way. Some call it forest bathing, but we just call it trail-time. From wanders that take a couple of hours, to journeys that become all-day adventures, Kimberley's got you covered for all of your summit ambitions.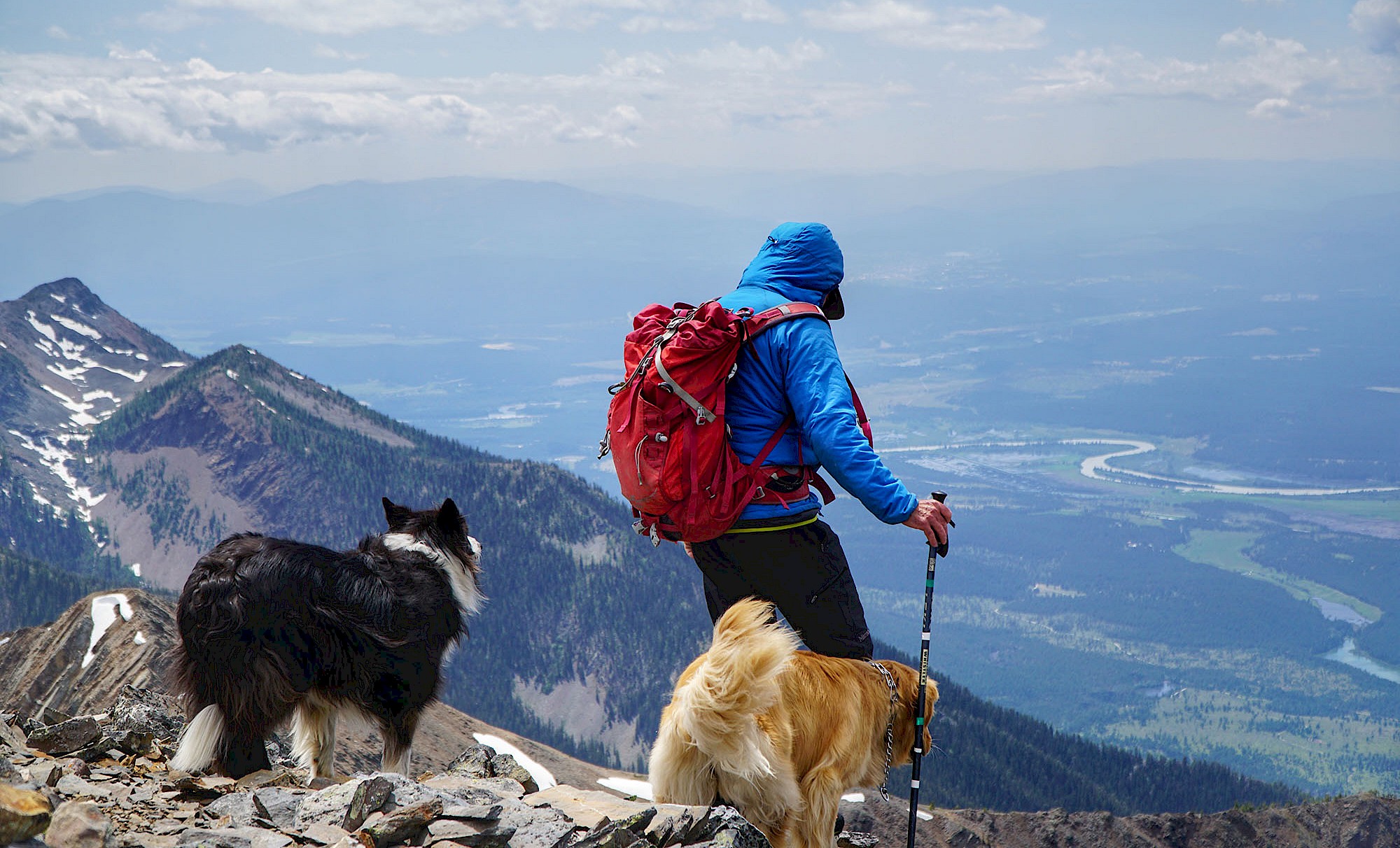 Wild
Hot days call for a cool place, and there's no better spot to satisfy your inner summer-camp-kid than with a trip to Hourglass Lake. The forested path to the narrows is a good place for huckleberry picking and birdwatching, while the lake itself offers Purcell Mountain views and lovely picnic areas. Go for a dip in the sub-alpine waters, then set your sights on higher grounds. While it may only be a 6km round trip to the narrows of Hourglass Lake, alpine enthusiasts can climb a talus rock slope at the west end of the lake to reach Upper Hourglass Lake. From Upper Hourglass, the lower lake's distinctive shape reveals itself. Any guesses why it's called "Hourglass"?
Mild
Looking for a hike that's a little less strenuous or a little more family-friendly? Head to the Kimberley Nature Park to meander through wildflowers on the Sunflower Hill loop. This 3.7 km loop moves uphill through forested trails and features wonderful sights of the St. Mary's Valley, and the Purcell and Rocky Mountains. This aptly-named route is best enjoyed in late spring or early summer when the yellow balsamroot flowers bloom. Looking for more? Adventurers can extend their time in the Nature Park by continuing on to Myrtle Mountain, or by wandering towards the Horsebarn Valley. With over 2,000 acres and more than 50 km of established trails to explore, the Kimberley Nature Park is a perfect place to get lost for as little or as long as you like.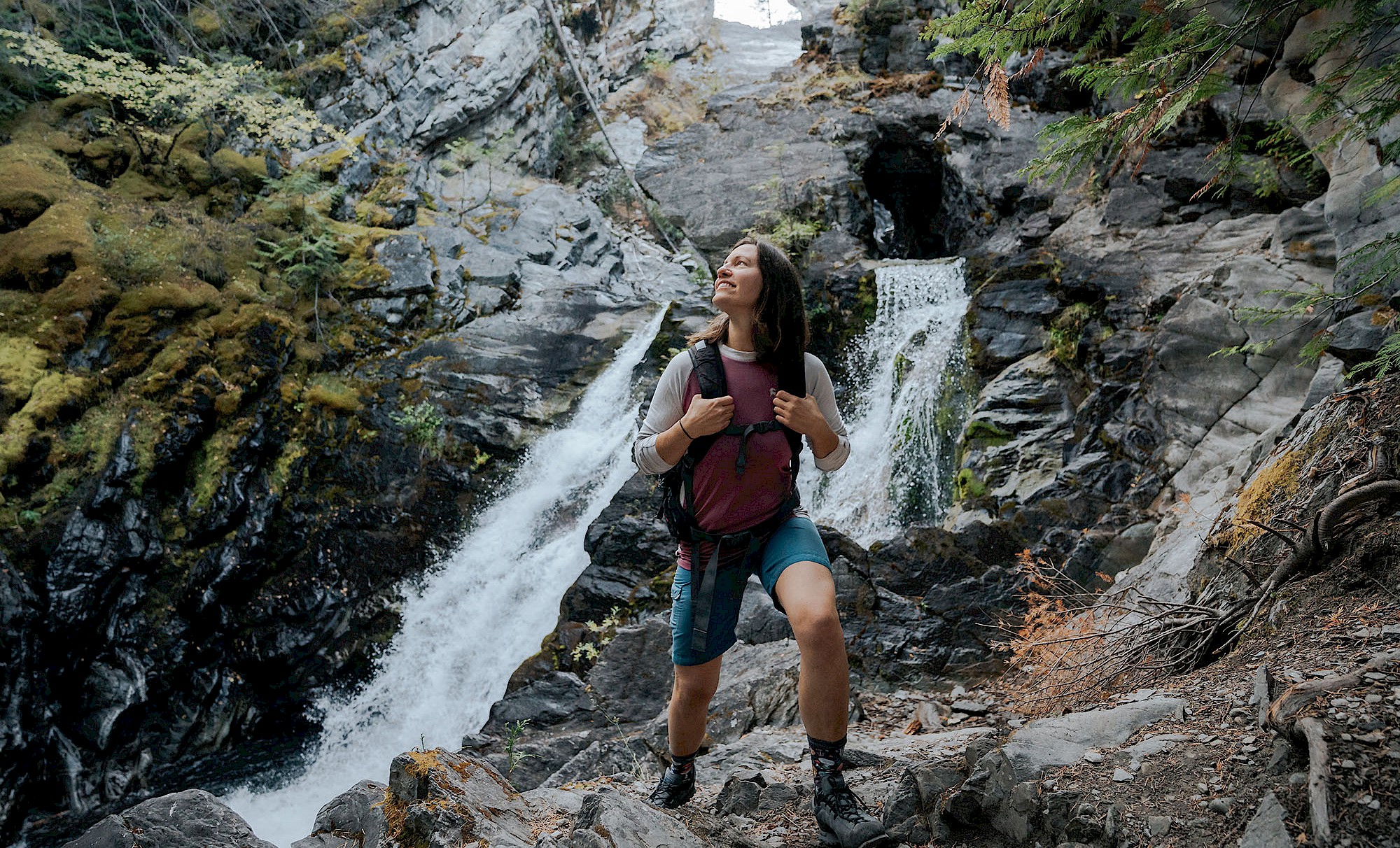 Picture-Worthy
So close, yet a 'canyon' away. Looking to step up your usual nature walks? Park near the Kimberley Nordic Club and hit the Mussers Plateau to Moe's Canyon Trail. This 9.5 km round trip begins uphill via the Ski Hill Climb trail. Here, you can take in views of the Rocky Mountains, and scope out ski runs you plan to tackle come winter. After the initial climb, the trail meanders down through grassy slopes and forests via Musser's Plateau. Enjoy awesome vantage points and views of the Purcell Mountains, before ending the journey with a rocky ramble through Moe's Canyon. After this uber-local outing, you'll have definitely earned that craft beer from Grist and Mash Brewery. This is a must-do for any post-hike cool-down.
View-Tastic
For a journey in our front yard, head to the Canadian Rockies and enjoy a little local history with a trip to one of our decommissioned fire watchtowers. Lakit Lookout is a sure-fire crowd-pleaser thanks to its stunning scenery and panoramic views of the Kootenay River Valley and Rocky Mountain Trench. This 3.4 km one-way hike leads to a lookout shelter straddling the ridgeline with spectacular views in every direction. Looking to make the hike a little longer? Trek another 2km north from the lookout to reach the summit of Lakit Mountain. Go prepared with a 4WD vehicle for the bumpy access road, and head out early to beat the heat.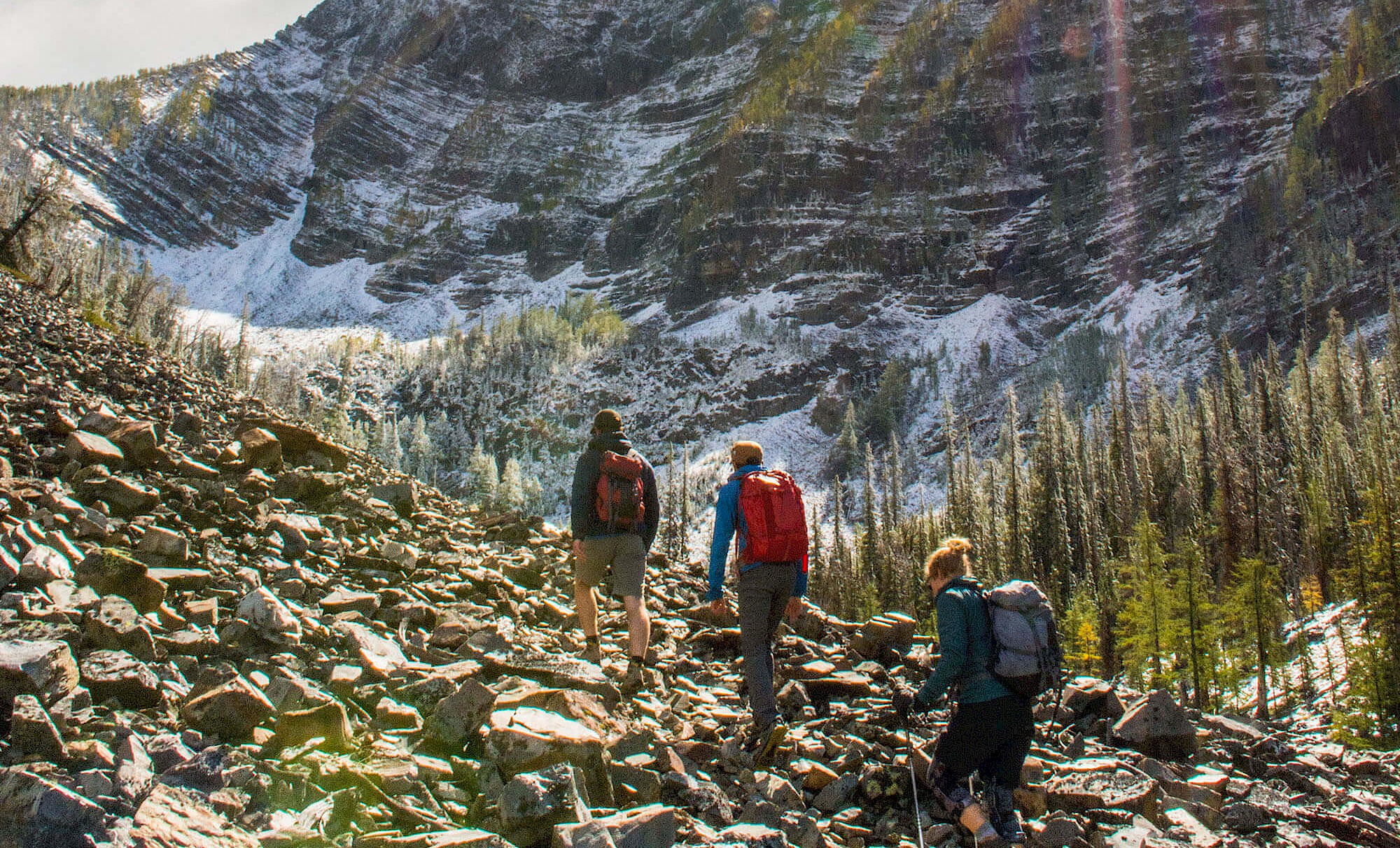 Summit Supplies
The Kimberley area gets some of the most sun in all of British Columbia, so don't forget to pack and wear sunscreen. Be sure to bring along extra water for you and your four-legged friends, and always keep an easily accessible bear spray on hand during your outings. Forget something? Visit Purcell Outdoors for any last-minute gear needs, and be sure to say "hi" to Paddy while you're at it. Aside from supplying quality outdoor gear, he's also a great source of local adventure inspiration. To ensure your day hiking goes off without a hitch, swing by the Visitor Centre to grab driving directions, trail maps, and insider tips.
About Powder Matt: A self-proclaimed ski bum and story wrangler, Powder Matt is also a strong advocate for getting outdoors and soaking up all of Kimberley's history and hidden gems. Be sure to check out his other Kimberley stories, which touch on everything from mountain biking and fishing, to rafting and town history.