Give Peas a Chance: Veggie Eats & Vegan Treats in Kimberley, BC
Kimberley has long been a good place to eat, drink, and spread cheer. While we pride ourselves on a vibrant food scene full of regional flavours and local offerings, we're also keen to accommodate many different palates and dietary restrictions. Whether you're looking to add a "Meatless Monday" into your holiday, or opt for plant-based pairings all year long, we've got enough veggie options to keep you satiated and plant-powered during any stay here.
Restaurant Eats
Wander through the pedestrian-only Platzl, visit a 350 year old farmhouse, or discover hidden patios bursting with veggie delights. Kimberley's eateries are happy to accommodate, and treat their veggie dishes with as much care and attention as their meaty counterparts. While you won't have any trouble finding vegetable-forward dishes here, we've narrowed down a few of our current favourite spots:
The Old Bauernhaus Restaurant. Well known for showcasing local suppliers in lovingly-crafted European dishes, a little known secret about the Bauernhaus is that it also offers its infamous 6-course Bavarian Feast in a vegetarian version! The Vegetarian Feast at the Bauernhaus features the same care, attention, and richness as the original version, but highlights vegetarian dishes such as their Schwammeral und Knodel dumplings, and their Maultaschen ravioli. Trust us, the Vegetarian version is just as delicious as the meat-forward Feast!
The Shed and the Pedal & Tap. Yup- even the local BBQ joint has made-in-house offerings for the non-carnivore crowd. Sister restaurants The Shed and the Pedal & Tap have long been conscious to offer rotating vegetarian and vegan dishes to the Kimberley community. We love the house-smoked tofu at The Shed, the garlic-heavy Hot Mess at the Pedal & Tap, and the surprising seasonal switch-ups that appear throughout the year on each of their menus. Find your next favourite dish here, and don't forget to bring an appetite!
The Hourglass. Creative cocktails and an elegant atmosphere aren't the only things on offer at Hourglass. Their caringly curated menu is perfect for sharing with friends, and features many plant-based dishes, such as the delicious Hellroaring Dip, the delectable St. Mary's Veggie Board, and the drool-worthy Mount Evans Nachos. Bring your pals, make a night of it, and get ready to enjoy a smattering of veggie-forward sharing plates alongside plenty of seasonal drinks and signature desserts.
Mountain Grass & Glass. This surprising artisan shop doubles as a delicious and healthy lunch spot with a charming garden patio and plenty of vegetable-forward dishes on deck. Enjoy bowls, wraps, curries, and sweet treats here, and don't forget to peruse the hand-blown glass and local artworks when your meal is complete. Hint: this spot makes for a great takeout option, too.
Charcoal Restaurant & Sports Bar. The newest addition to Kimberley's food scene brings plenty of variety to their all-day menu. From breakfast favourites, to elevated pub grub and Indian dishes, Charcoal is also conscious to offer plenty of vegetarian options like their generously portioned sandwiches and burgers, and their paneer curries. Start or finish your day here, and help us warmly welcome the new kids on Kimberley's food scene!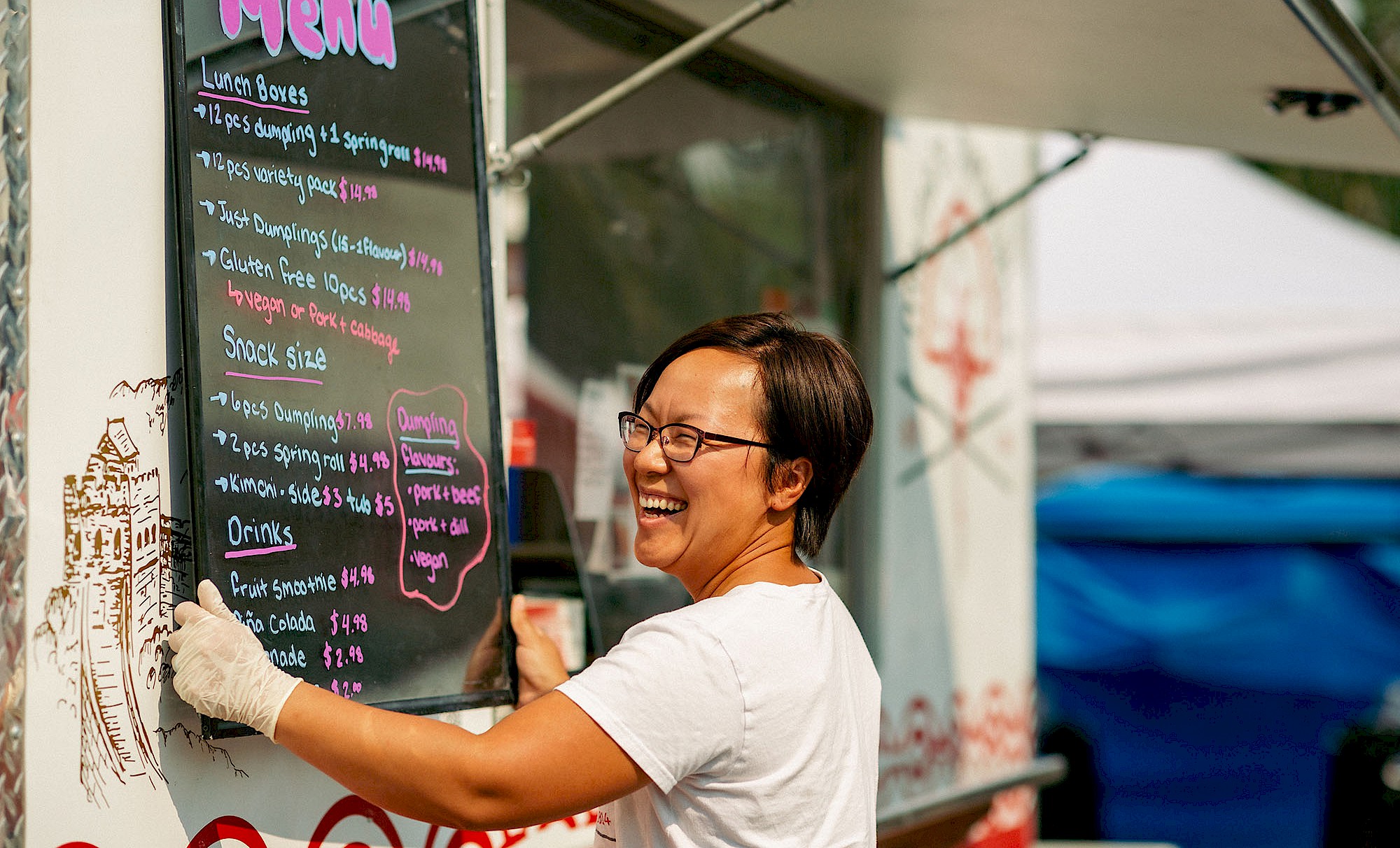 Markets
Enjoy seasonal outdoor markets, or year-round veggie havens. Our markets are the best places to source organic produce or pick up delicious grab n' go goodies. These spots are sure to leave you with a few extra surprises in your grocery baskets:
Kimberley Farmers' Market. Vendors who make, bake, or grow their products within 100 miles of Kimberley are invited to join the Kimberley Farmers' Market every Thursday night throughout the summer months. Fresh, local produce and expertly-crafted artisanal wares aren't the only things to enjoy here, however. Vendors such as Mama's Dumplings, Flippin' Crepes, and We Be Jammin' bring veggie-forward creations into their rotating, seasonal menus. These vendors are always fresh, always flavourful, and always on-point with their vegetarian and vegan offerings. Come with an empty stomach, and be sure to bring a big basket to take plenty of extra goodies home with you when the evening is done.
Stoke Market. Wander into long-time favourite Stoke Market to enjoy fresh organic produce, homemade sourdough bread, cold-pressed juice, and enough baked goods to satisfy every gluten-free, vegan, or vegetarian palette. You'll also find plenty of dairy and meat alternatives in the refrigerated section here, and grab n' go meals to take with you on your travels. Visit here to discover why this unassuming "gas station" is on everyone's must-go veggie radar.
Just Desserts
Wrap up a foodie getaway with plenty of sweet treats suitable for every sweet tooth. We hear that Grow Cake & Chocolate creates drool-worthy and delicious vegan chocolates, and that the Hourglass' Vegan Chocolate Mousse is not to be missed. Still hungry? We've got many more Kimberley foodie finds on the menu. Head over to our Taste of the Town or Flavours of Kimberley blogs and continue the Kimberley culinary tour there. Bon appetit!