Fall Itinerary: 3 Days of Autumn Adventure-Seeking in Kimberley BC
Day 1: Hike
Fall into Kimberley's autumn adventures by reaching new heights and taking in some of our famed "larch madness."
Grab a latte and a breakfast wrap from Koffee Kan or Timber Hitch before hitting the road. To explore the bursting, yellow larches of the Purcell Mountains, head for the hills to tackle local-favourite Hourglass Lake. This 6 km hike will take you up through forests of aspen trees, before reaching the refreshing, sub-alpine lake. Be sure to climb the scree slope at the far end of Hourglass Lake to reach Upper Hourglass Lake and take in the larch-speckled views from there
For those who have their sights set on Rocky Mountain objectives, aim for a meandering wander through larch-smattered sub-alpine tarns to beloved Tanglefoot Lake. No matter which hike you choose, be sure to fill your pockets with plenty of to-go treats from Stoke Market to fuel you along the way

Tip: assets for hiking here include a 4-wheel drive and a little know-how on gravel roads. Before you head out of town, stop by the Kimberley Visitor Centre for all your map and direction needs
Finish off your first day in Kimberley with tapas and creative cocktails at the Hourglass Lounge. Kimberley's newest cocktail bar offers a cozy and relaxed atmosphere, with fresh, seasonal cocktails and tasty small plates and appetizers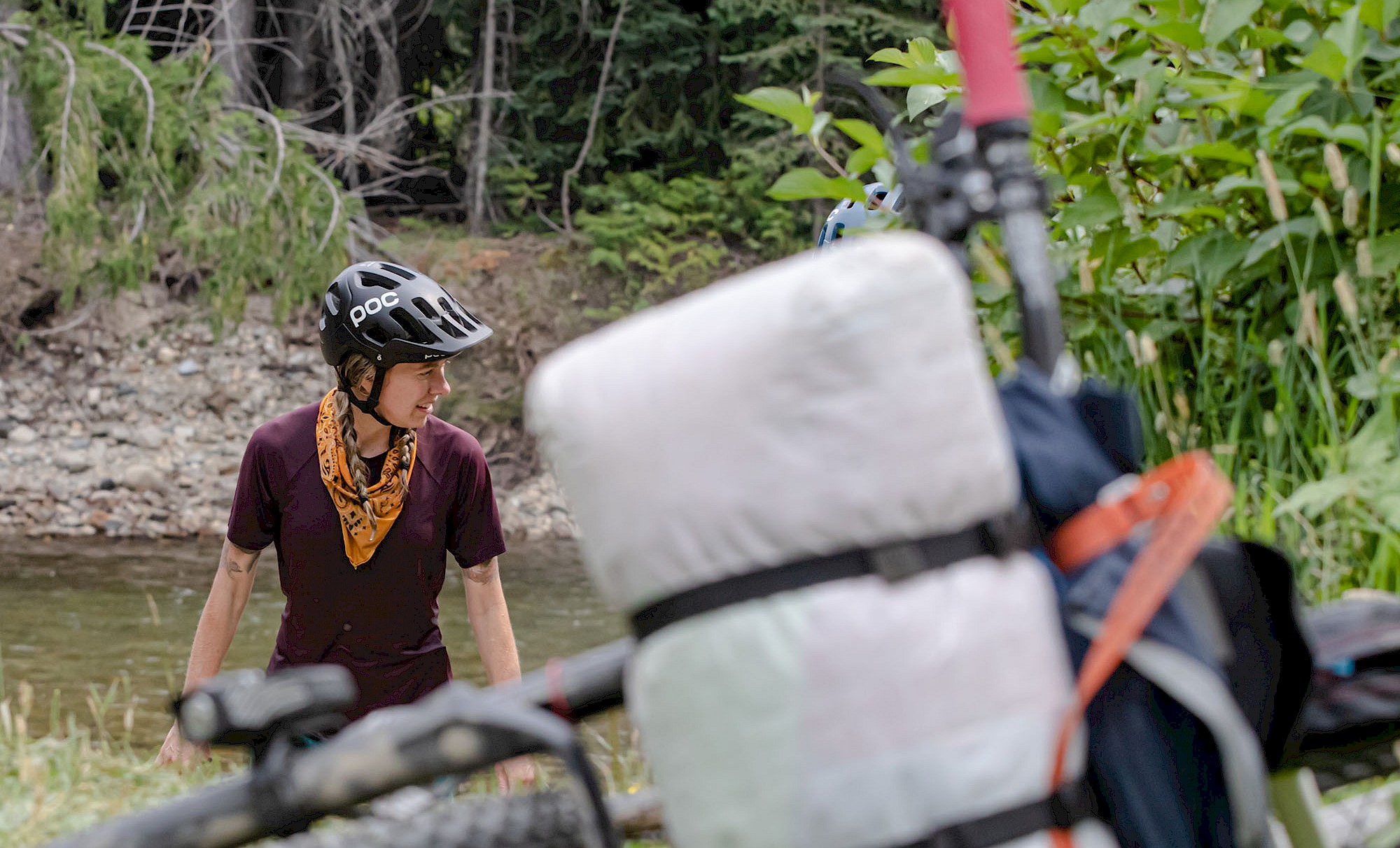 Day 2: Bike

Day two is for exploring Kimberley on two wheels. While we love biking here in any season, fall riding here just might be our favourite. Our suggestion? Set your sights on both a morning and an afternoon ride to make the most of our many trail networks and our over 100 km of established mountain biking trails.
Today, start your day with a bigger breakfast to power your pedals by heading to the Sullivan Pub. While there, enjoy classic breakfast favourites like omelettes and crepes, or dive into twists on the classics like in their lobster benedict. Next, prepare for a true Kimberley tour of the town by tackling the 20km Round the Mountain (RTM) trail. This is a cross-country favourite, which circumvents the Kimberley Alpine Resort and winds its way through the Horsebarn Valley Interpretive Forest, the Kimberley Nature Park, and the Kimberley Nordic Club

Hot tip: modify your RTM loop by adding in Mr. Toad, a feature-heavy Black run, or Thunder Turkey, a cruisy and fast Blue trail before cruising Army Road to Higgins Hill and rejoining the tail end of RTM there. If you know, you know
After a midday refresh with a health-forward, light lunch at Mountain Grass Bistro, set your sights on an afternoon pedal or shuttle at Bootleg Mountain. This is Kimberley's downhill-specific trail network and a must-bike for anyone looking for more challenging terrain and a little white-knuckle fun. Pedal the 12 km to the top and soak in the vibrant larch trees sprinkling the St. Mary Valley, or opt for shuttle laps with friends and enjoy the fun progression up the mountain from flow-tracks like Purple People Pleaser, to more steep and jump-heavy runs like Snow White and the Seven Wasps
Keep the bike theme going by ending your second day here with elevated pub grub and BC beers at the Pedal & Tap in Kimberley's downtown Platzl. While the menus here rotate seasonally, some fan-favourites like the Mucky Fries and Spaghetti Balls are a hit all year long. After dinner, head to Grist & Mash, our newest brewery, to enjoy locally-brewed suds and good cheer there

Insider Tip: while autumn adventuring here, get ready to channel your inner Ansel Adams and snap a few larch shots. Each year, Kimberley hosts an annual Larch Fest, which awards local prizes to photographers who capture our beloved, golden trees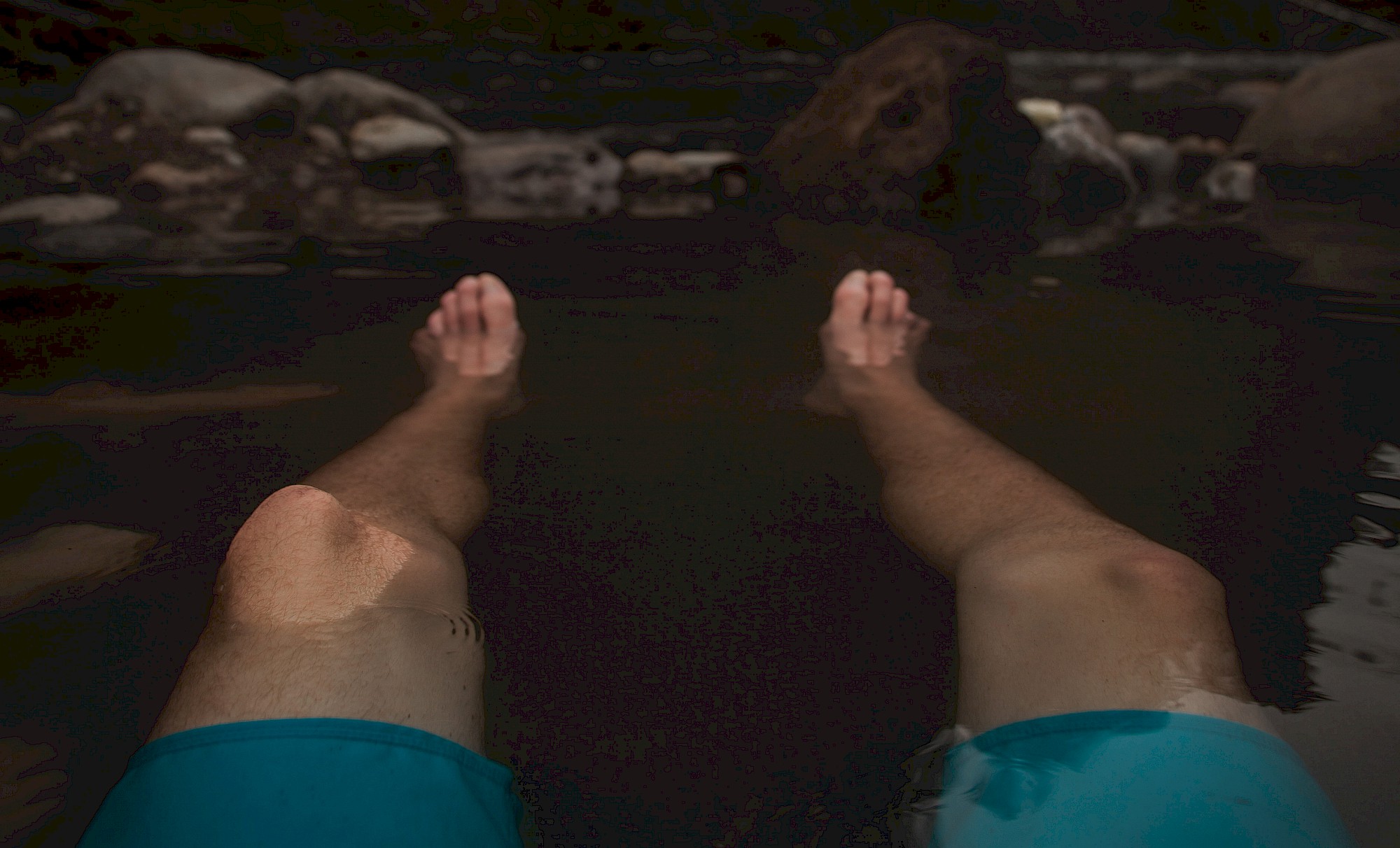 Day 3: Soak
After a few busy days on the go, reserve your final day in Kimberley for a little relaxation… with a side of adventure-seeking, of course. Day 3 is for getting hot and steamy in Kimberley's surrounding backcountry.
To start your day, head to Kimberley's Platzl to grab a hot beverage, a homemade cinnamon bun, and some grab n' go snacks from the Beantree Cafe or the Snowdrift Cafe. Then, head north out of town to find the Lussier Hot Springs. Situated along the Lussier River, these springs are as picturesque as they are piping hot, and boast 360-degree views of the snow-capped Canadian Rockies

Tip: As these springs can get busy, we suggest arriving in the early morning and saving plenty of time for additional adventures in the afternoon
Following your early-morning soak, strike out for a hike and hot spring combination by checking out the Ram Creek Hot Springs. Following a short hike from the parking area, enjoy a series of natural pools with views of the Canadian Rockies towering high above. As these pools are lukewarm, they are best enjoyed in the afternoon, or during a warmer fall day

Heads up: the drives to Lussier and Ram Creek Hot Springs follow rough, forest service roads without cell service along the way. 4x4 and high-clearance vehicles may be an asset
After a day spent soaking, keep the warm spirit flowin' with BC beers and BBQ at The Shed. This cozy pub and restaurant is a great place to bump elbows with locals and dig into house-smoked meats and classic comfort food side dishes. Bring a little heat with the Meat Sweats platter, and wash everything down with something local on tap or with a delicious bourbon-based cocktail. To wrap up your final night here, finish up your trip to Kimberley with a nightcap at our local distillery, Bohemian Spirits
Wondering what other great adventures we have up our sleeves? While a 3-day visit is enough to get a taste of our adventurous spirit, there's so much more to see and do here. Stay a few extra days to soak up more larch madness in our mountains, or to sneak a fall festival or event into the trip. For those eager to discover our other seasonal adventures, plan for a return trip in the winter, summer, or spring. Every time of year is a great time to adventure here