Dog-Friendly Kimberley: Planning for Your Pet During Any Stay Here
Around here, we love our furry friends. We take pride in adventuring with our dogs, and enjoy seeing so many other friendly pooches on our trails and around our community. If you're planning a trip to Kimberley with your best friend in tow, there are a couple of tips and tricks to keep in mind to ensure both you and your dog have the best stay here. Leave the ins-and-outs of where to walk, shop, and have an afternoon beer with your dog to us, and save your energy for plenty of tail wags and fun explorations along the way.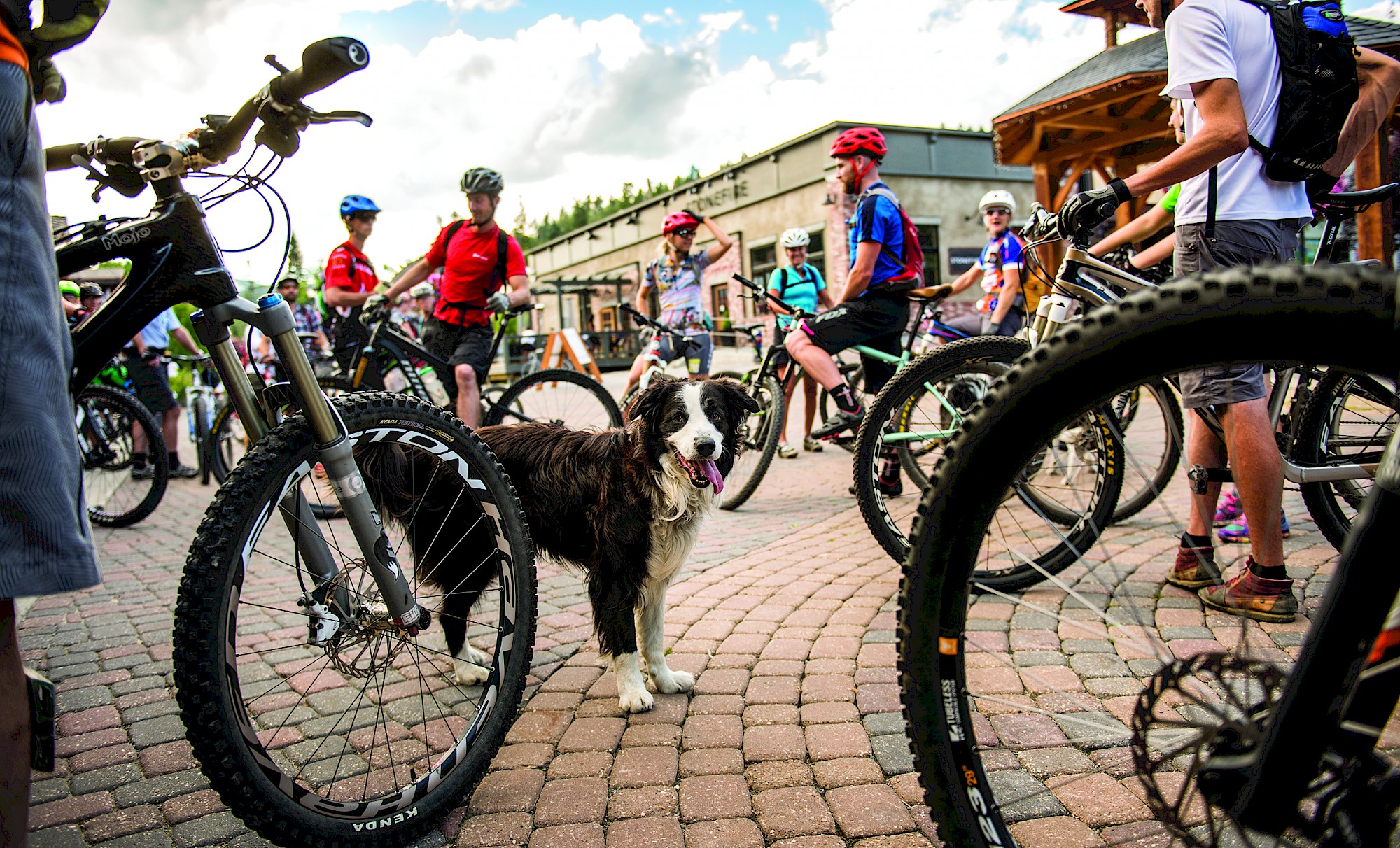 Off-leash Dog Areas and Basic Considerations
Both the Kimberley Nature Park and the Lois Creek Trail Network are designated off-leash dog areas within Kimberley city limits. These two parks encompass over 800 hectares of forested lands, and feature over 70 km of established trails. While furry friends are more than welcome to roam within these trail networks, there are a few basic considerations to keep in mind during any 4-legged hike, bike, or run here:
While in off-leash areas, keep your dog under good verbal control
Yield right-of-way to all other users when adventuring with your pooch
Keep dogs far away from any wildlife on the trail
*Extra caution should be taken around deer during the rutting (late Fall) and fawning (Spring) seasons, as deer can act aggressively towards humans and animals during these times
Pack along plenty of water
Pack out the doggy doo
*In forested areas such as the Kimberley Nature Park or the Lois Creek Trail Network, doggy waste can be flicked off the trail with a stick (not into or near water), and should otherwise be bagged up and packed out with you. Doggy bags can be found throughout the downtown Platzl, and along popular recreation areas such as the North Star Rails to Trails
Stick to established trails to minimize environmental impact
Swim smart
*Designated off-leash dog beaches can be found at many of our surrounding provincial parks, including Wasa Lake Provincial Park and Moyie Provincial Park. When recreating at any of our nearby Provincial Parks or lakes, please continue to follow the aforementioned off-leash considerations, and be mindful of other users in the surrounding areas
Please be aware that popular recreation areas, such as the Kimberley Nordic Centre, the Kimberley Alpine Resort, North Star Rails to Trails, and the Wycliffe Buttes, are not classified as designated off-leash areas and are subject to regular leash bylaws. The Kimberley Nordic Club also asks that all users avoid bringing their dogs to the Nordic trails during the winter months in order to preserve the trails and the grooming efforts there.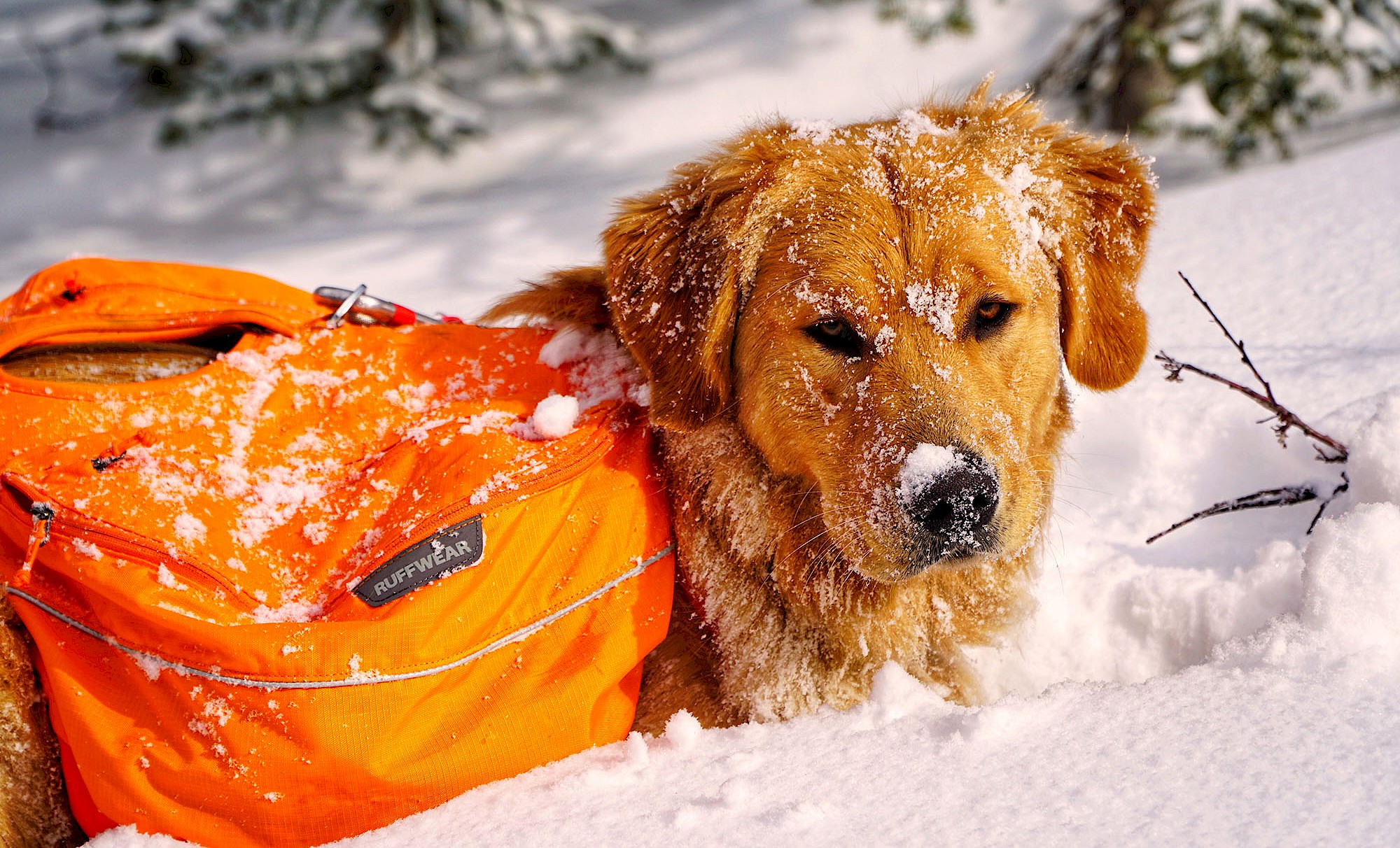 Platzl Pooches
Stroll through our downtown core and you'll likely spot some drooling and happy pooches or local "shop dogs" along the way. While many businesses in Kimberley are happy to have your furry friend visit with you (especially on hot summer days), we like to check with store clerks before bringing Fido inside our local places of business, and recommend that you do too. As for our restaurants, drinkeries, and cafes, a good rule of thumb is to assume that dogs are likely welcome to be tied up outside of our outdoor patios, but may not be welcome on the patios themselves or inside of our food-serving establishments.
Tip: For a very dog-friendly afternoon brew, we recommend checking out Overtime Beer Works. We hear they have dog bowls and dog beds at the ready, and may even feature your Good Boy on their "Dogs of Overtime" Instagram page.
Pet Essentials
Far from home without the pet essentials? For all of your pet food, treats, and toy needs, head to the South Kimberley neighbourhood of Marysville to check out Kimberley Kritters Pet Boutique. This beloved shop is a pet's paradise with all of your favourite raw or kibble food, plenty of delicious goodies, and even a dog-wash station for when our favourite family members get a little too muddy and mucky. For extra pampering, be sure to check out our two local groomers: Cory's Dog Grooming & Spa and Ciao Bella Pet Parlour.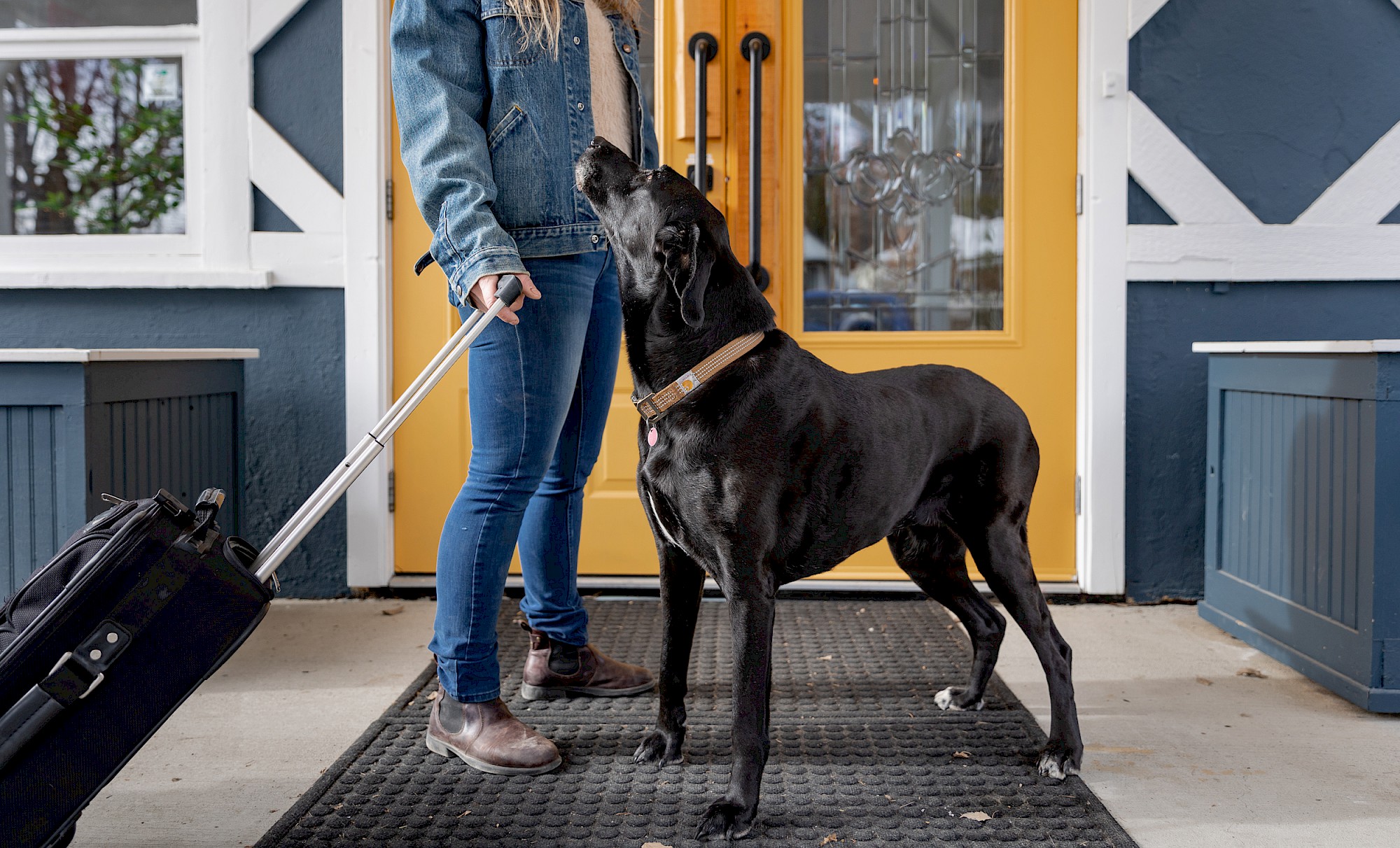 Pet Health
We're lucky to have 1 amazing veterinarian clinic within city limits (North Star Vet Clinic), as well as 3 other rock-star clinics less than a half hour drive away in our neighbouring city of Cranbrook (Tanglefoot Veterinary Services, Steeples Veterinary Clinic, Cranbrook Veterinary Hospital). All of these clinics have your pet's best interests in mind, and would be happy to help if any health concerns come up during your dog's stay here.
Pet Stays
Pet-friendly stays can be a challenge to secure during time away from home. Luckily, many of our hotels, condos, and vacation properties are pleased to accommodate even the furriest of family members. Try the Trickle Creek Lodge or the Larix Hotel for in-town accomodation options, or spend some time in the great outdoors during a camping trip to the Kimberley Riverside Campground. Looking for more? Utilize our Bed Finder feature to find the perfect place for you and your pet to rest your heads. We can't wait to have you.