Bully For You: A "Reely" Good Place to go Fishing
Any fisher will tell you that a day on the water is always better than a day in the office. We couldn't agree more. Here in Kimberley, fishing culture runs deep through our community. With world-class dry fly fishing in the Canadian Rockies and Purcell Mountains, plus enough natural lakes nearby to please trout-trollers and boat-powered anglers, we're a perfect place to cast away and reel on.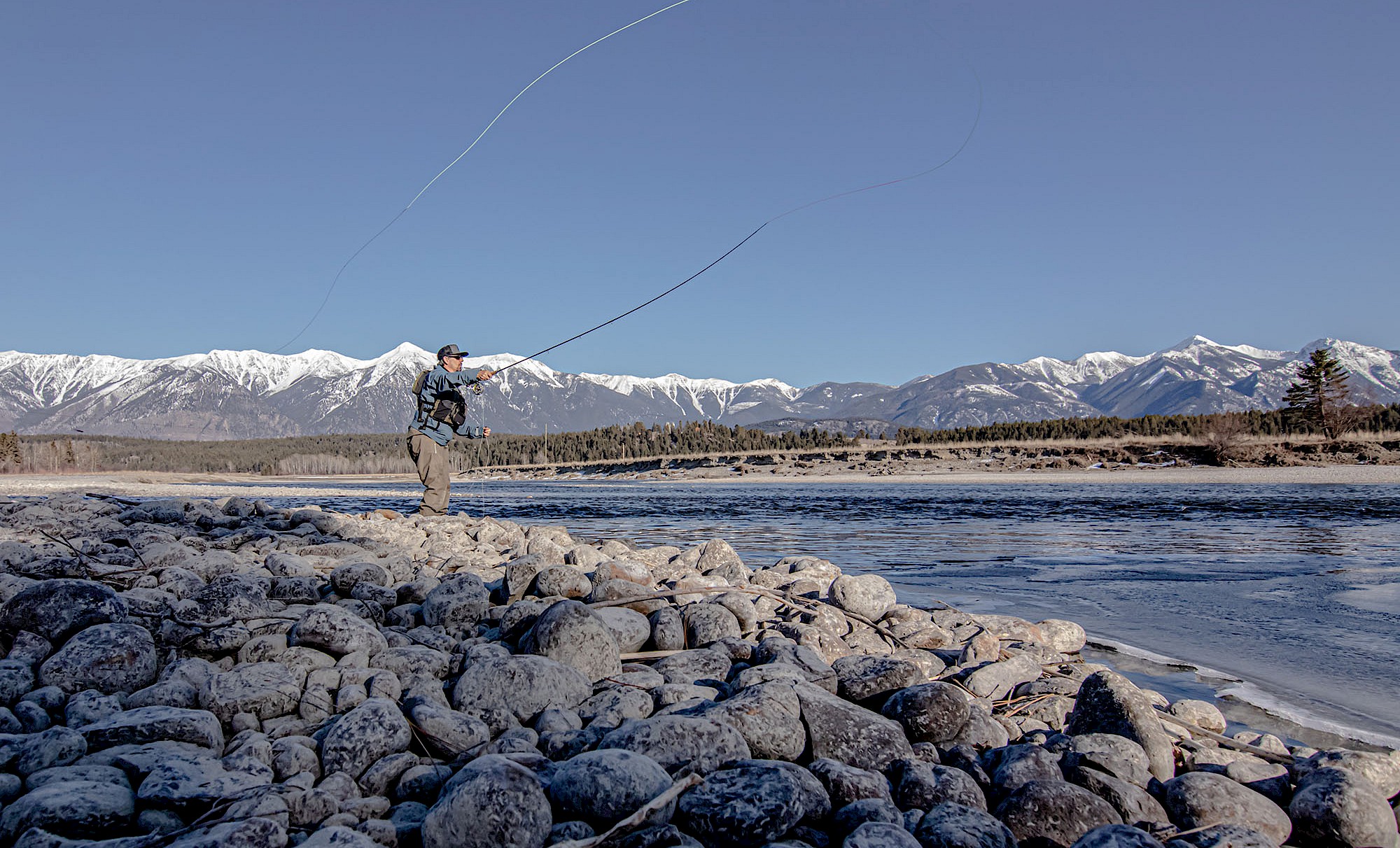 Go Guided
Kimberley Fly Fishing has a fly shop in town that doubles as a hub for fish chatter and all things angling. With over 25 years of expertise, this crew is made up of in-the-know locals who grew up on our waterways and are dedicated to preserving and sharing the truly special fishing to be had here. Kimberley Fly Fishing offers guided fishing trips on the beautiful surrounding rivers and lakes, such as the crystal-clear freestone waters of the St. Mary River and the historic Kootenay River. Plus, the team at Kimberley Fly Fishing has all the gear needed to tackle the waters and get you hooked on Kimberley's Cutthroat. Eager to gain a little more fishing know-how? Add a lesson into your guided trip to brush up on your casting technique and learn how to read the water with ease.
Wake Up to Wild Bulls
Each fall, the fisherfolk here go 'steer' crazy. Specifically, they really go 'bull' crazy, as the famed Bull Trout splash back into town and reinhabit the local rivers. These migratory fish return each September, and bless the waterways with feisty spirits and trophy sizes that can reach up to or over 30 inches. For the full Bull experience, check out Kimberley Fly Fishing's overnight camping trips, where guests sleep in wall tents along the shoreline and cast into first light. Nature, water, and wild trout are a powerful combination here.
Go on Your Own
It's easy. Pick up your BC Fishing License and any needed fishing supplies at Bavarian Home Hardware in Kimberley's Platzl. Then, plan for a 'fish-nic' by grabbing organic goodies, tasty sandwiches and freshly-baked treats from Stoke Market. Don't forget to swing by Grist and Mash Brewery or Overtime Beer Works for a growler or bottled samples of their finest brews, and put them on ice while you're at it. These will come in handy after a long day on the water. Our suggestion for easy fishing access? Head South to St. Mary's Lake Road, turn into the Kimberley Riverside Campground and follow the road down to the river for fly-fishing and river-wading on the St. Mary River. Or, head 17km North out of town and make a left turn off the highway to enjoy easy trout-trolling on Hahas Lake.
Rules for the Reels
As with every wet endeavour, caution is needed when navigating through our waterways. The rocks along our rivers can be very slippery, and currents move quickly during the spring freshet. Take your time to show respect to Kimberley's waters by practicing leave-no-trace principles, and ensure that you're up-to-date on all the local fishing regulations.
Come to discover West Slope Cutthroat and wily Bull Trout on our rivers, then stay a little longer to reel in trophy Pennask Rainbow Trout on our many lakes. Looking to fish year-round? Come back to enjoy ice fishing and cool casts in the wintertime. In addition to offering daily and multi-day trips on Kimberley waterways in the warmer months, Kimberley Fly Fishing also offers guided lake ice-fishing tours through the chillier months.
About Powder Matt: A self-proclaimed ski bum and story wrangler, Powder Matt is also a strong advocate for getting outdoors and soaking up all of Kimberley's history and hidden gems. Be sure to check out his other Kimberley stories, which touch on everything from biking and hiking to rafting and town history.