Winter Itinerary: The Adventurer's 3-Day Guide to Cool Times and Hot Turns in Kimberley BC
Day 1: Slopes and Sun Pits
Winter in Kimberley means hitting the slopes and soaking up some mountain magic at the Kimberley Alpine Resort.
Start your day by skiing as the locals do. The Uptrack at the Kimberley Alpine Resort is a designated ski-touring track that takes you up the face of the Mountain and promises drool-worthy views of the Canadian Rockies. Bring your skins and skis, then get yer buns up bright and early to enjoy a thermos of coffee in the morning sun. Uptrack passes can be purchased for $5 at the ticket window.
Limber up for a full day of skiing and discover our Mountain magic. With 80 runs to choose from, the Kimberley Alpine Resort has everything from cruisy groomers, to glades and moguls. Mellow-movers and park-tricksters stick to the "frontside" of Northstar Mountain, while those who love steeps and bumps head to the "backside" to lap the Easter and Tamarack chairs. Looking for more? Home to the longest lit run in North America, the Kimberley Alpine Resort is a good place to be night-skiing under the stars. Ski passes can be purchased at the Ticket Window or online.

Tip: Legend has it that the Kimberley Alpine Resort has its fair share of sun pits to enjoy. Keen observers who spend a little time exploring the top of the Mountain will be rewarded with glorious wintertime sunshine and in-the-know Kimberley folk there.
At the end of the ski day, all runs lead to The Stemwinder. Enjoy a beer, an appy, and some live music, before strolling down the Peak-To-Platzl to the Old Bauernhaus Restaurant for dinner. Our choice? Chow down on the multi-course Bavarian Feast to build up some strength for tomorrow - you've got another big day ahead of you, adventurer!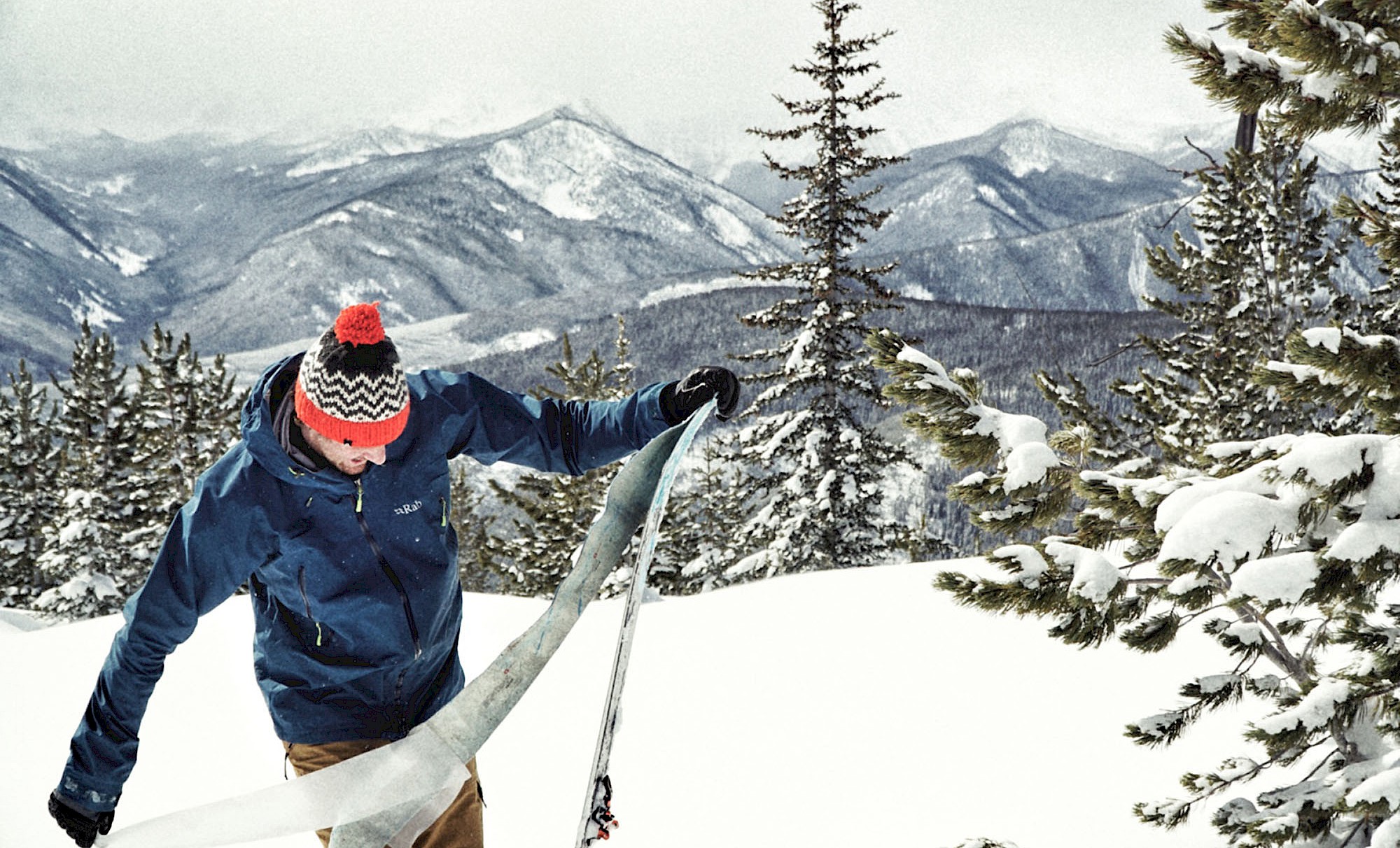 Day 2: Bikes and Beers
While summertime and mountain biking are known to go hand-in-hand in Kimberley, mountain biking is a true 4-season activity here.
Head back to the Kimberley Alpine Resort on your second day here, but leave your ski gear at home. The Rental Shop will set you up with all of your fat biking needs, and point you towards the trails. Our suggestion? Cruise through Trickle Creek Golf Course before hitting the groomed trails in the Kimberley Nature Park.
TIp: For a few hours in the saddle, try Connie's Way to Resident's Choice, before flowing down Eimer's Ridge and back towards Resident's choice via Three Corners and Romantic Ridge.
Looking to start your ride downtown instead? Black Dog Cycle & Ski and Bootleg Bike Co. also have fat bike rentals available, as well as helpful locals to provide you with must-ride trail suggestions. Try heading out to the Lois Creek Trails to bike the popular, 10km Tea Spot loop. Don't forget to bring a thermos full of coffee and plenty of goodies from your favourite Kimberley Cafe to enjoy while soaking up views of Fisher Peak from the Tea Spot.

Tip: Remember to download the Kimberley trails on your TrailForks app, and pick up a copy of the Kimberley Trail Map at the Visitor Centre before embarking on your fat biking adventure.
Much like in the summer, bikes and beers are an adventurer's best friend in the wintertime too. Head downtown to sip some Kimberley-crafted suds at Grist & Mash or Overtime, or stop by The Sullivan Pub for BC beers and pub-grub. Afterwards, stay on-trend by heading to our beloved bike-inspired restaurant, The Pedal & Tap, for dinner. We hear that mucky fries are the best kind of post-bike sustenance.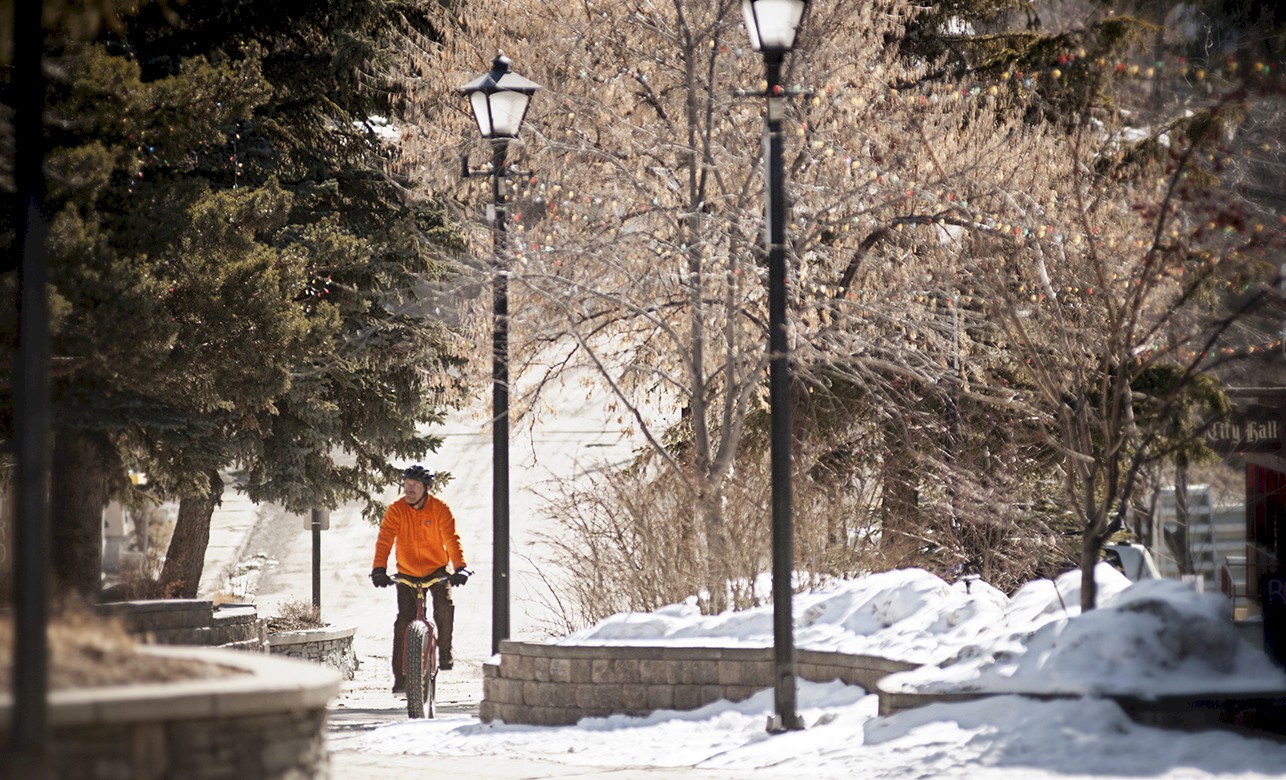 Day 3: Hikes and Hot Springs
The last day is for soaking and sauntering while taking in the beauty of Kimberley's Rocky Mountain front yard.
For the adventurers that like to mix a little hot into their winter chill, head North out of town towards Whiteswan Lake Provincial Park and discover Lussier Hot Springs. Situated along the Lussier River, these springs are as picturesque as they are piping hot and boast 360-degree views of the snow-capped Canadian Rockies.

Tip: As these springs can get busy, we suggest arriving in the early morning and saving plenty of time for additional adventures in the afternoon.
After your hot springs hang out, stop off at Premier Lake Provincial Park for a hike or snowshoe around the Turtle-Yankee-Canuck loop. This 6km track winds its way past three unique lakes along the west slopes of the Rockies. Keep an eye out for avid ice-fishers on the lakes and plan a few summer objectives while here. We hear that the Saddle Back Trail next to the Turtle-Yankee-Canuck loop makes for a stunning alpine hike in the height of summer or when the larch trees turn bright yellow in the fall.

Caution: remember that winter road conditions exist, and 4-wheel drive can be an asset in any of your hot spring and hiking endeavours here.
Don't forget to stop off at Stoke Market before heading out of town for hiking snacks and post-springs refreshments, and swing by the Kimberley Alpine Resort to rent a pair of snowshoes if needed. Re-fuel at the end by cruising through adventure-favourite shops like Purcell Outdoors and Black Dog Cycle & Ski, before finishing the day with wood-fired pizza from Stonefire Pizzeria. Cap off your last night in Kimberley by enjoying a refreshment or two at Bohemian Spirits or the Hourglass Lounge.
Hungry for more? Come for three days, then come back for a few more. Avid backcountry skiers might be tempted by warm huts and cool turns at Boulder Hut Adventures, or choose to bring their own snowmobiles for do-it-yourself touring in Kimberley's Purcell powder. Three days is a great start here, but we're confident you'll be back.