A Taste of the Town: Farm-Fresh Eats, Artisanal Goods, and Market Provisions in Kimberley BC
When it comes to locally sourced, homemade, and fresh-as-you-can-get, we've got that in droves. Here in Kimberley, we take pride in the health-forward individuals who feed our families all year long, and celebrate the creative folk who fill our cups with hand-crafted splendor day-in and day-out. This region is bursting with talented individuals who grow, bake, make, and craft some seriously awesome products, and we can't wait to share them with you.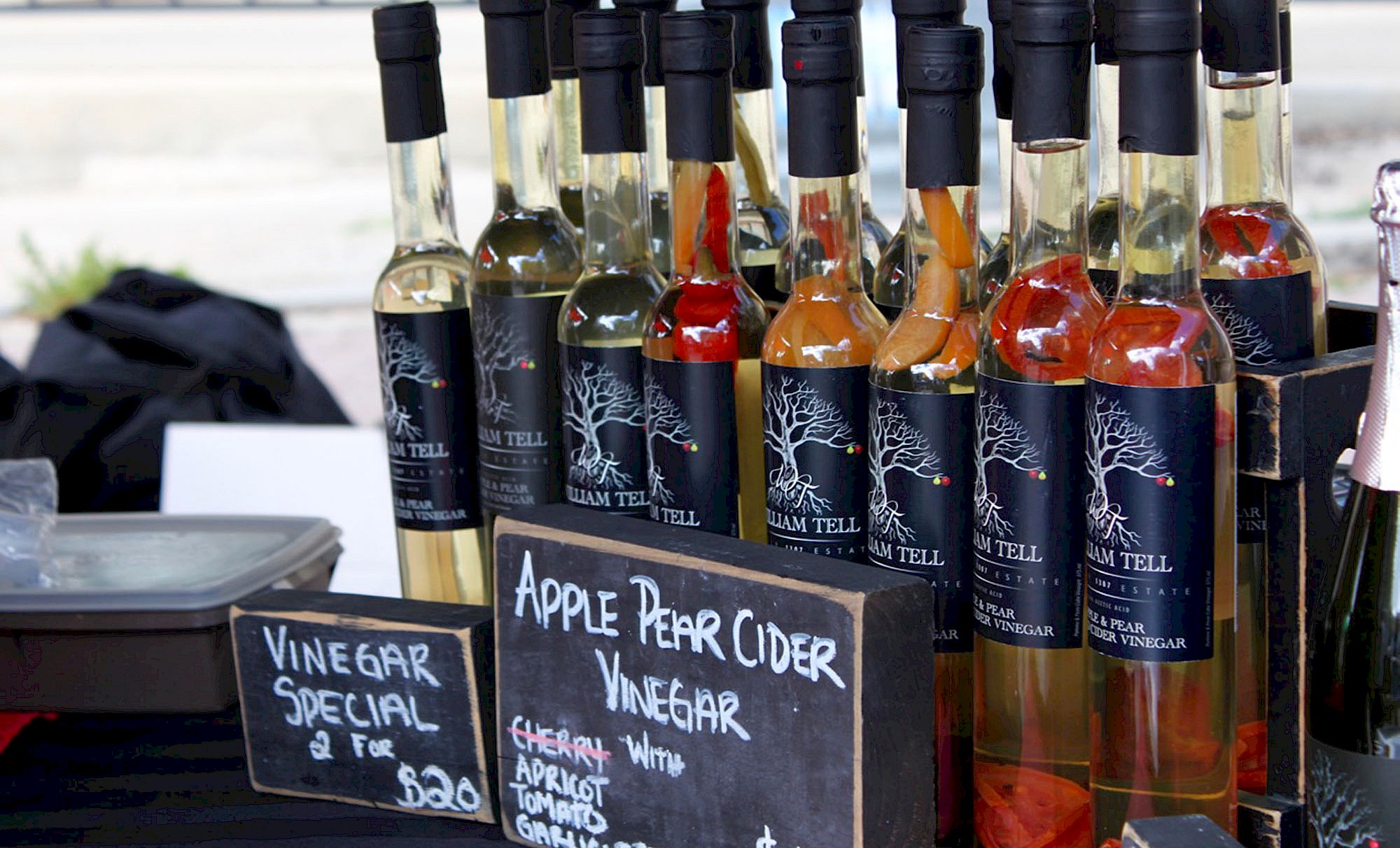 Our Year-Round Indoor Markets
While markets and summertime go hand-in-hand, fresh produce and locally crafted products can be found year-round here in Kimberley.
One of the freshest and most surprising markets in town is Stoke Market. With fuel pumps out front, this unassuming "gas station" carries everything from organic produce, meats, treats, and body care. If that wasn't enough, this cozy shop also bakes fresh sourdough breads and bagels, blends nutritious smoothies, pours creative coffees, taps kombucha, and creates delicious cold-pressed juices
Many Kootenay-made products can also be found in our Platzl health store, Sprout Health Market. Stop by to stock up on artisan chocolate, local tea blends, and the local-favourite, Kootenay Kids Soap
Our year-round market list wouldn't be complete without mentioning the most sustainable market in town, Fulfill Zero Waste Market. Fulfill offers a wide variety of bulk items, from consumable foodstuff to personal care products and household cleaning supplies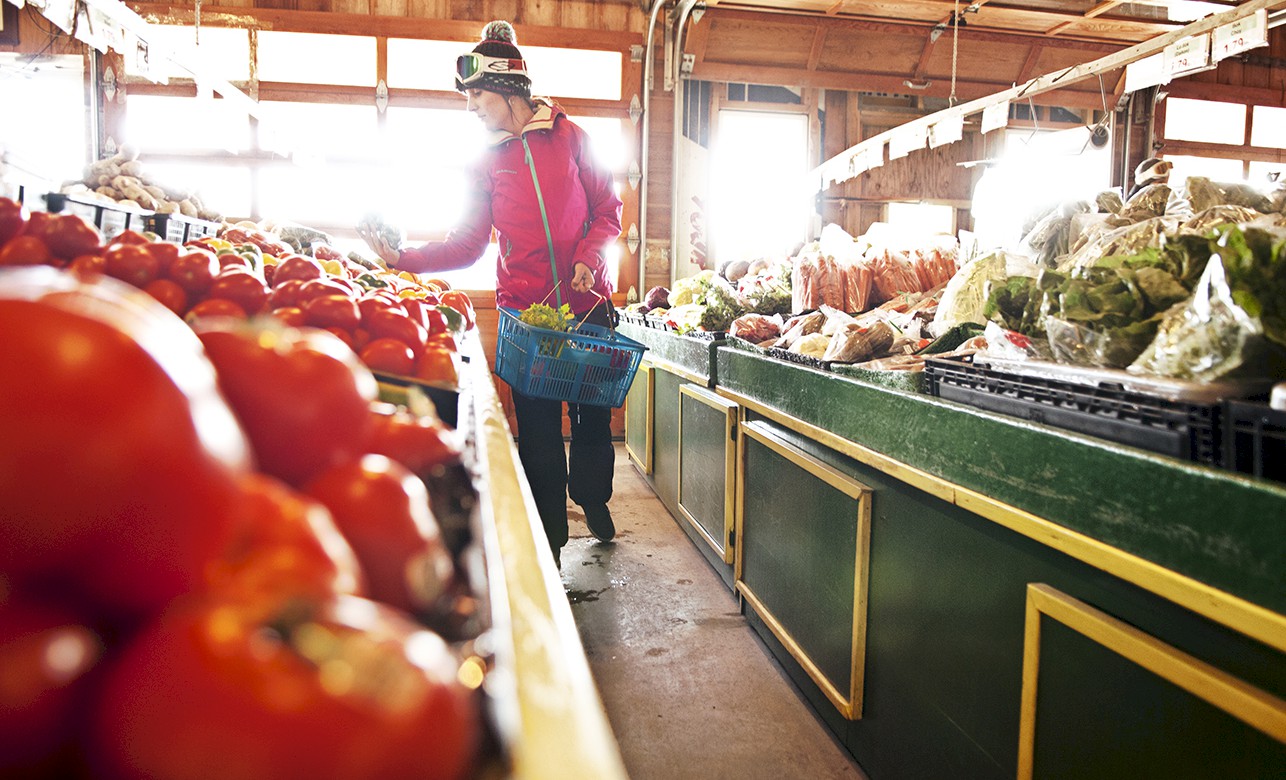 Our Thursday Summer Farmers' Market
Vendors who have made, baked or grown their products within 100 miles of Kimberley are invited to join the celebration that brings Kimberley's downtown to life every Thursday during the summer. Most producers come from the outlying ranch lands and open valleys of the Purcell and Rocky Mountains.
Cutter Ranch in Fort Steele offers high-quality pork, lamb and beef from a stress-free environment
It is worth the wait to stand in line for Niwas rustic breads, as they always sell out. This bakery uses traditional fermentation and a wood-fired oven to create toothsome sourdoughs just outside of town in TaTa Creek
Others like 3 Crows Farm produce garden-fresh foods grown in an urban setting. They utilize a co-operative of different gardens all within cycling distance of each other
Windflower Farms from Marysville provides a gorgeous variety of heirloom flowers that can also be seen growing in the field from the North Star Rails to Trails
Aside from the locally-grown goodies, you can also eat your way through the street as you shop. Just a few of the delicious ready-to-eat vendors include:
Mama's Dumplings, who sell authentic pockets of joy that are handcrafted using fresh local pork
Flippin Crepes, who serve sweet and savory meals folded inside freshly cooked crepes
You can even watch pizza being made in a wood-fired stone oven inside a retrofitted food truck, or quench your thirst with fresh lemonade and fruit freezes at We be Jammin. These fine folk also make seasonal preserves
Wineries from Creston, distilleries from Fernie, and mead for the Columbia Valley round out the great market selection. Not to mention a butcher, fresh pies, and mini doughnuts. Artisan crafters can also be found selling pottery, jewelry, macrame, hand-carved wooden utensils, natural soaps and body care products, and rocks and crystals.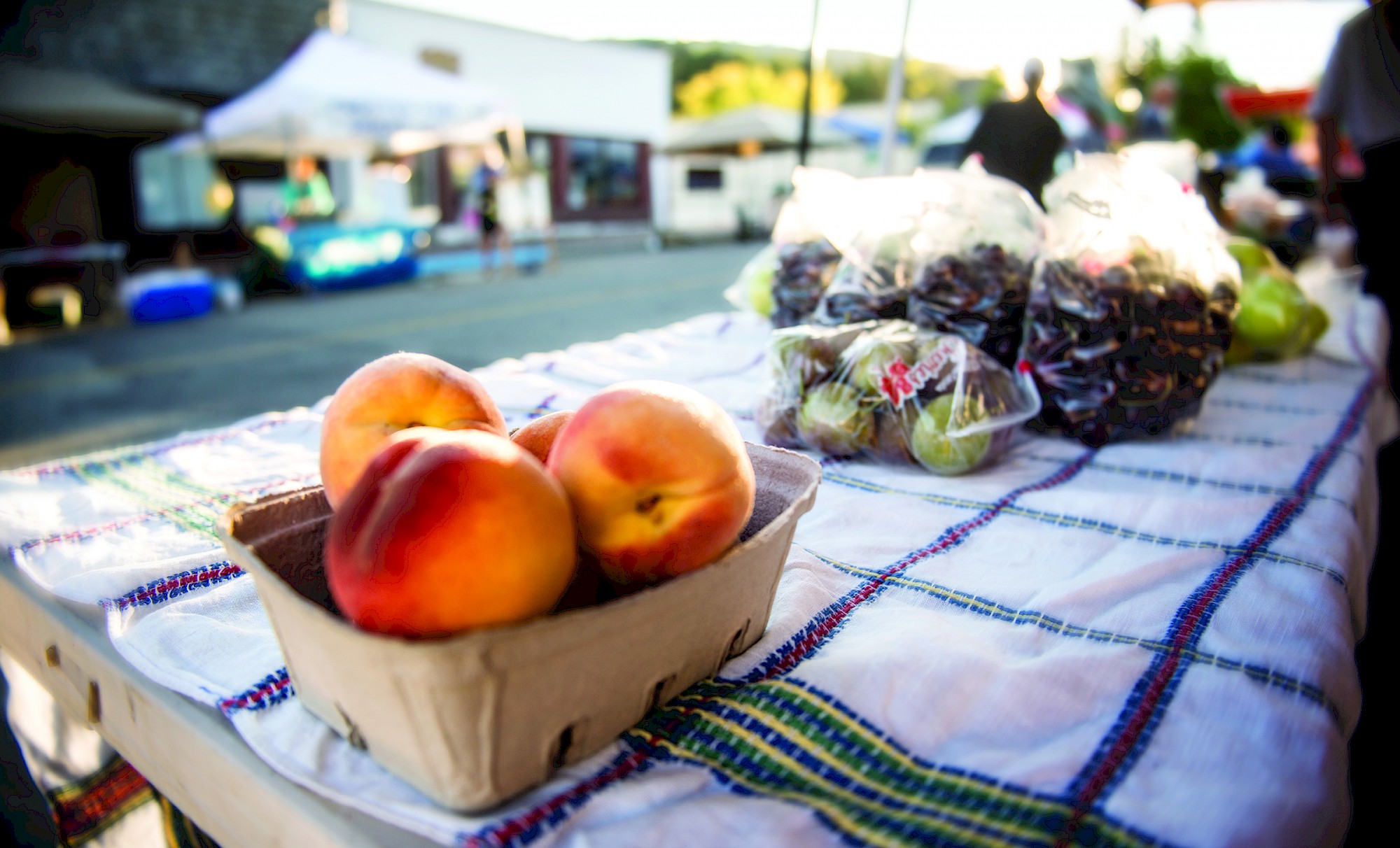 Our Platzl Artisanals
The success of the Farmers' Market is evident around town, as many of the once-Market vendors have since set up permanent shops near the Platzl.
Little Big Studio and Gallery, found on the main street Wallinger Avenue, displays a collection of art from aspiring locals. The goods found here include everything from clothing, bags and pictures, while Asha herself creates jewelry and spins pottery on a wheel behind the counter
Moody Bee honey and body care products are produced on-sight in their well-appointed shop in the heart of the Platzl
Basque in the sweet smell of La Lune de Chocolat Candy Shoppe a few doors down, which offers nostalgic treats and homemade sweets
Natural oils are blended on sight at Healing Hollow Essential Oil Co
Jewelry designer, Kara Clarke, creates behind the doors at Tumbled Earth, while jewelry designs by Denai Bell can be found at Arrow & Axe General Store
The abundance of entrepreneurs in Kimberley shines brightly, often with a warm and welcoming spirit. Bonus: on Market nights, most shops stay open late to accommodate the market hunter-gatherers.

About Julie: Julie is the owner and operator of Tog's Family Consignment Store and Julie's Cook Shack food truck in Kimberley, BC. To learn about Kimberley's Food scene, check out her Flavours of Kimberley blog. For insight into a local's take on Kimberley, check out her From Kimberley, with Love blog.