A Good Place to Beer: Kimberley's Craft Beer & Cocktail Guide
If you've ever wandered down the BC Ale Trail you'll know that our little corner of the province is jam-packed with talented brewmasters and tasty, local creations. With 2 breweries, 1 kick-ass distillery, and a healthy smattering of pubs and drinkeries within city limits, Kimberley is no slouch when it comes to BC's burgeoning craft beer and cocktail scene. Whether you're here in the peak bustle of summer, or are looking to do some shoulder-season sipping instead, our year-round options for local brews and creative cocktails are plentiful. Sip, savour, and discover your next favourite place to beer here.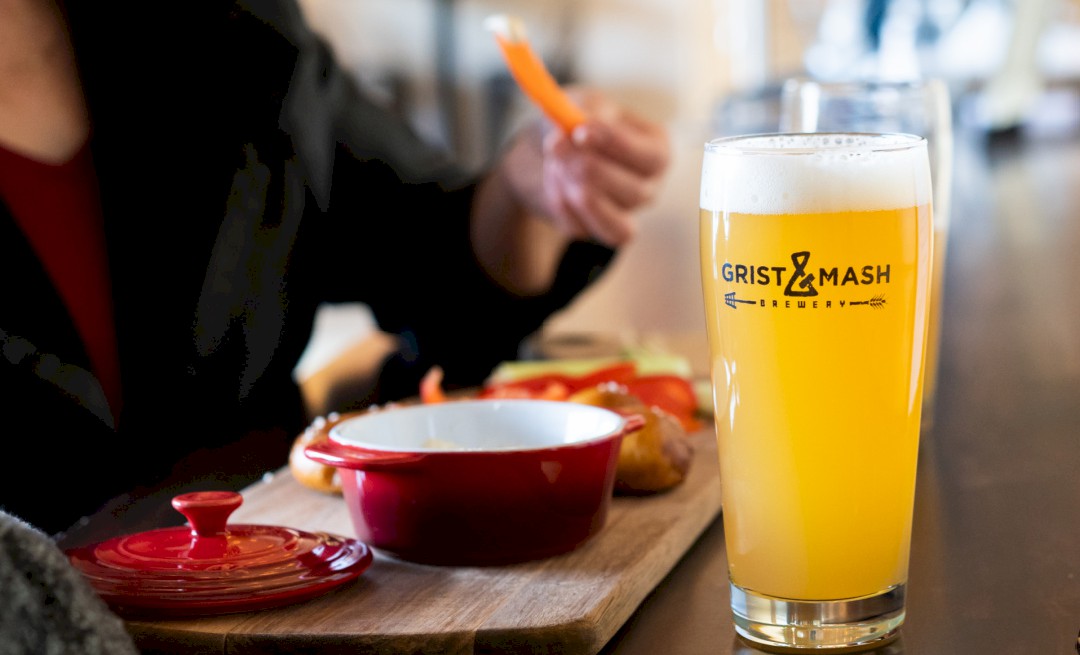 Made in Kimberley
Here in Kimberley, our craft brewers and distillers are stirring up something special. Sip in a spot that's as local and fresh as you can get, or grab a growler of beer or bottle of spirits to take with you on your travels.
Overtime Beer Works. Self-described as a comfortable spot that's perfect for "polishing off pints, watching a game, or getting info from the locals," Overtime Beer Works is a must-stop during any visit here. Plus, we hear that Overtime's patio is the best spot in town to throw a bocce ball, soak in our year-round sunshine, and bump elbows with long-time locals and visitors alike.
Grist & Mash. While Grist & Mash is the newer brewery on the block around here, their tasty beers and rotating taps are a town favourite and not-to-be-missed. We love pairing their craft brews with their yummy seasonal snack boards and live music on the Pine Box Stage.

Bonus: keep an eye out for the seasonal BBQs and other fun foodie events that happen throughout the year here.
Bohemian Spirits. After savouring our suds, get ready to enjoy craft cocktails at our local distillery, Bohemian Spirits. This spot is the perfect place to sip a seasonal drink next to picturesque Mark Creek, while munching on charcuterie boards and mingling with new friends. Ask about the infamous Colossal Pink Gin or Vagabond Vodka, and, when in season, be sure to take in a cocktail that's infused with their local Whitebark Pine Bitters.
Craft Crawl
Lounges. While we pride ourselves on keeping things laid-back and no-fuss around here, we have some pretty special elevated drinkeries up our sleeves, too. Head to The Hourglass for seasonal cocktails and small plates that are always fresh and delicious, or wander a few buildings down to find our local "wine and more bar," Biscuit. Biscuit features craft cocktails, an eclectic beer and cider list, and a tapas-style rotating food menu that is committed to using locally-sourced ingredients. Keep an eye out for food and drink specials and fun events at both of these establishments throughout the year.
Pubs. Looking to kick back in a relaxed atmosphere, pint in hand? Yup, we've got plenty of spots for that. Whether you enjoy BC beer from the taps at The Shed, bask in the apres-ski festivities at The Stemwinder Bar & Grill, or chill out at long-time establishment The Sullivan Pub, you're sure to find local brews and fun aplenty. Still thirsty? Head a little further away from our downtown core to take in the tasty eats and creative drinks at Whisky Jack's Pub & Smokehouse or the beloved Marysville Pub & Grill.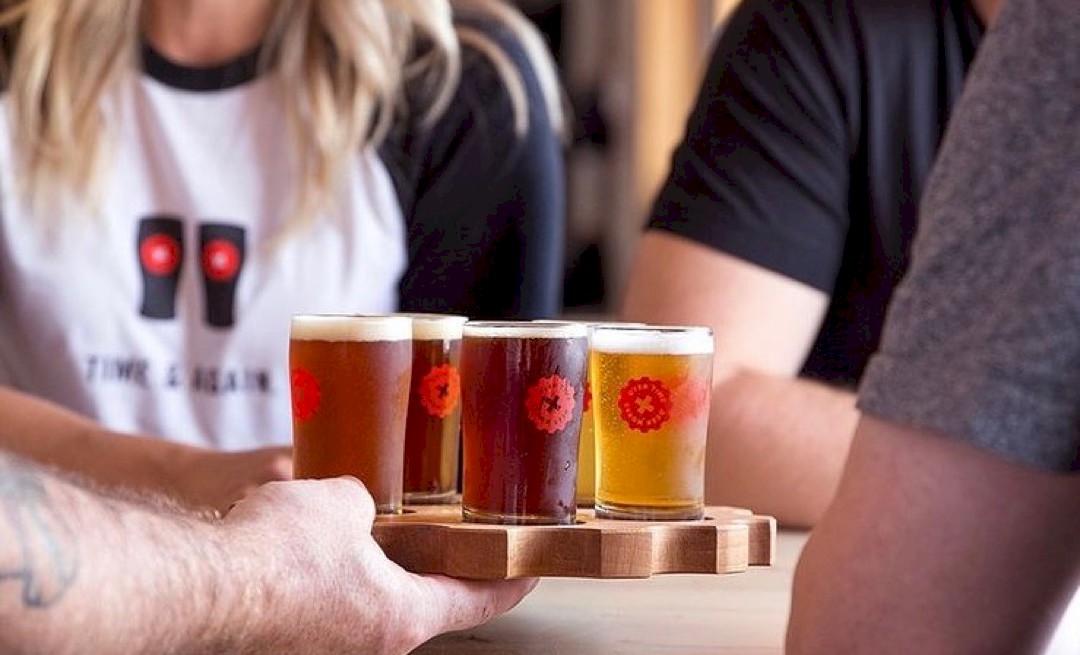 The Last Word
All of our favourite, local brews pair best with fun, seasonal events. We recommend checking out the weekly trivia and bingo nights at The Shed, karaoke at Whisky Jack's, or the plentiful live music offered at our 2 breweries or The Stemwinder Bar & Grill. Wanting to pair some tasty food with our local drink options? Head on over to Kimberley's Food Guide and get ready to be inspired by our fresh flavours. Cheers!