Dining in Kimberley
From foodie feasts to meals that are fancy-free and kid-approved, Kimberley's a good place to eat, drink, and be merry all year long. Dig into our vibrant food and drink scene, and learn about the many providers that make Kimberley such a tasty and thirst-quenching destination.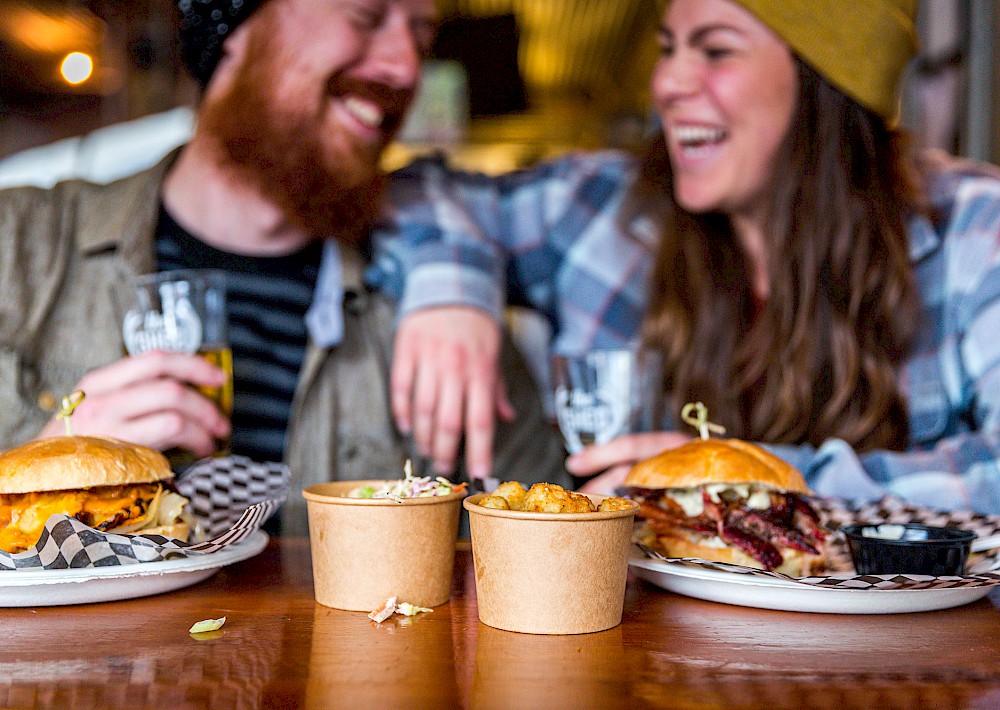 Restaurants
Enjoy multi-course meals and gourmet goodness, or get casual with elevated pub grub and backyard BBQ. Our restaurants are a place to nosh with strangers and discover regional favourites like locally butchered meats and farm-fresh BC produce. Wherever you choose to eat here, come prepared with a good appetite, some good cheer, and a little flair for foodie fun.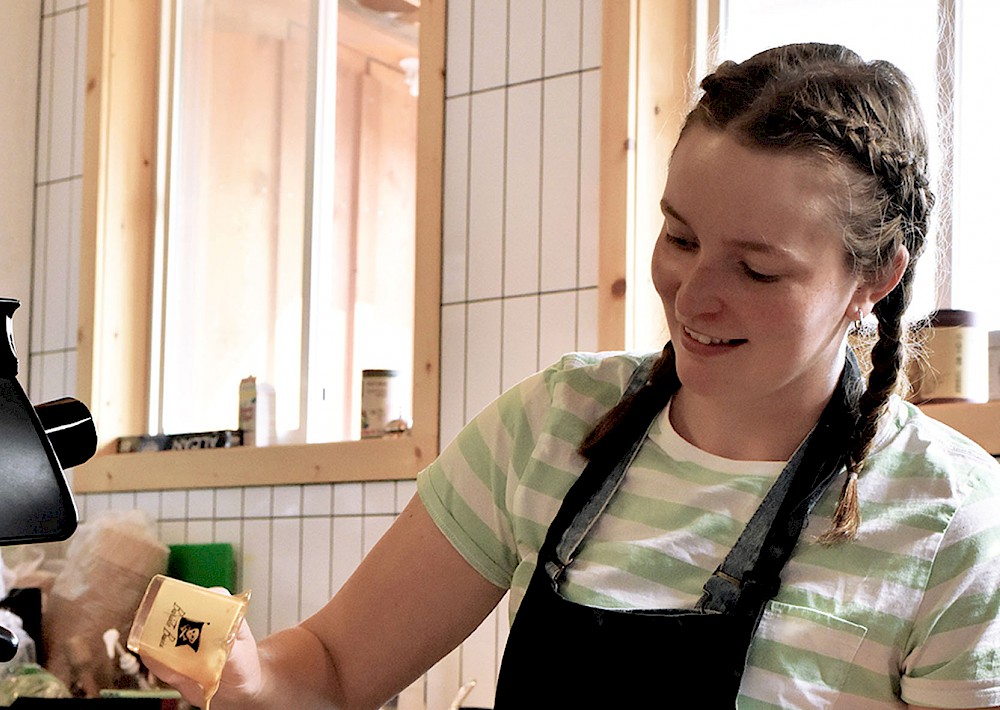 Cafes
Kimberley is a good place to embrace BC coffee culture. At our local cafes, enjoy everything from sticky, big-as-your-head cinnamon buns and homemade muffins, to organic elixirs and classic coffee creations. With six unique coffee houses to choose from, we've got plenty of options to keep you satiated and happily caffeinated during your stay here.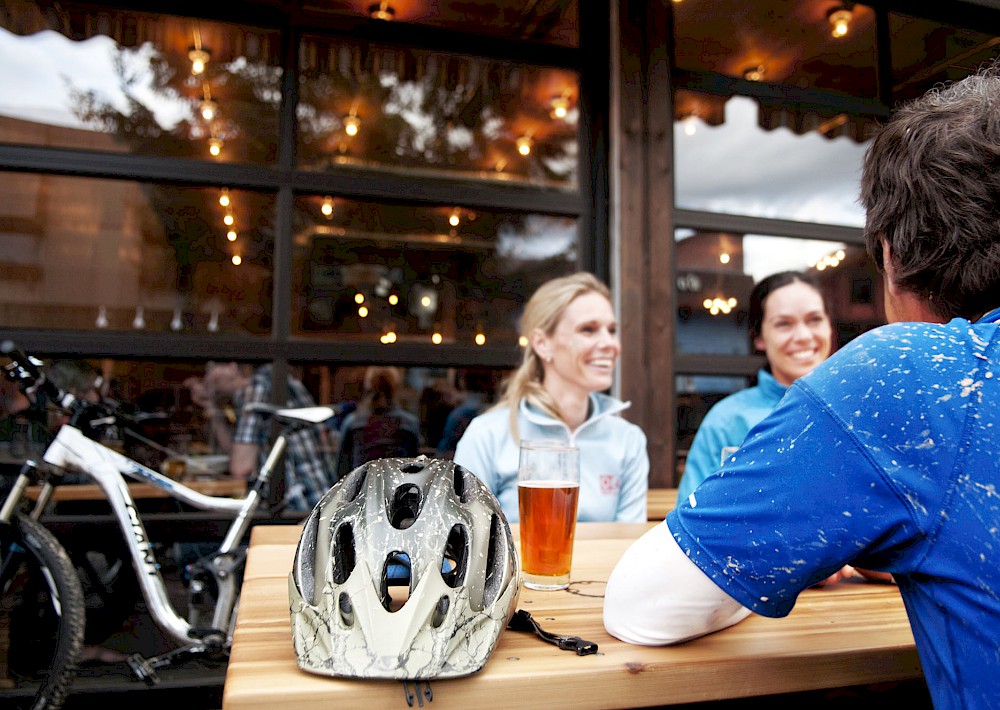 Bars and Pubs
Discover Kimberley's spirited side and clink glasses with friends at our beloved drinkeries. Our pub and bar scene is where friendships are made, music is enjoyed, and patio pints are had after a long day on the trails. Cheers!
By midday, every table in the Platzl is packed full, and the sounds of laughter and clinking glasses rise into the warm air.

- Britt Bates, Go Cranberly -
Related links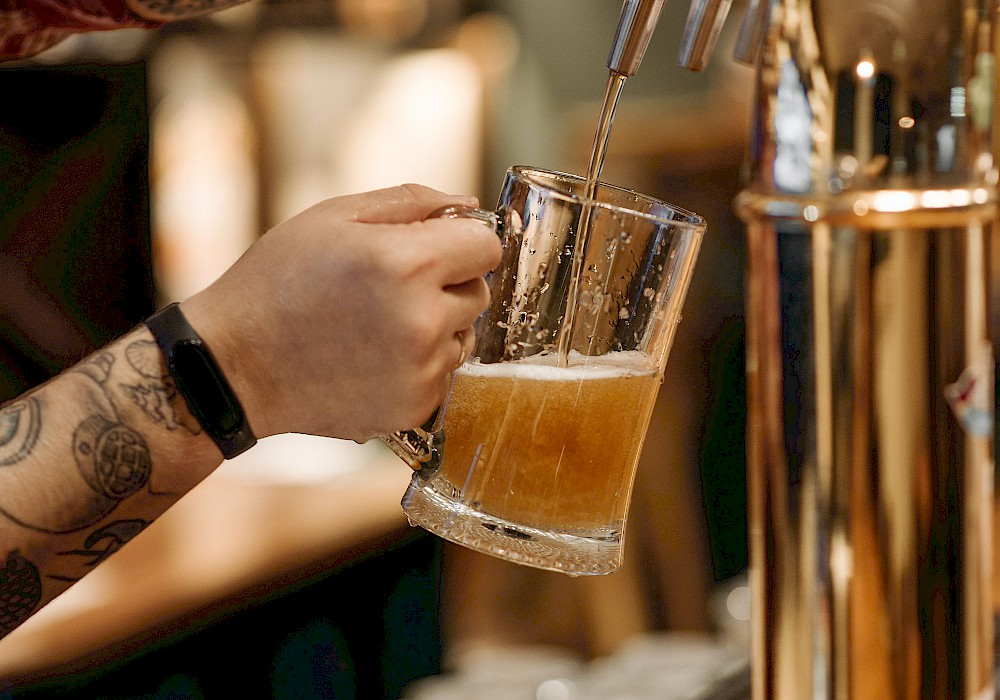 Breweries, Distilleries and Roasteries
Get crafty in Kimberley. Every true Kimberley adventure is either fueled by, or refreshed by, a local roastery, distillery, or brewery. Fill your cup with good Kimberley fun, then keep the good times going and the cups overflowing with small-batch suds, creative spirits, and Purcell-roasted beans.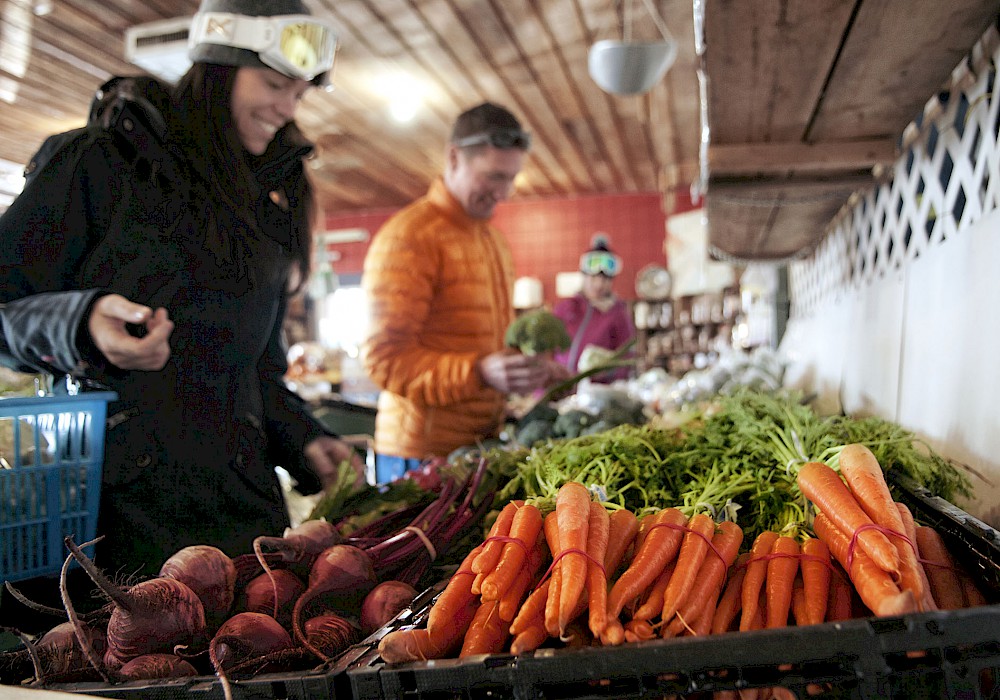 Grab 'n Go and Groceries
Keep it simple. Keep it quick. Keep it moving. Our grab n' go options are for busy families and active adventure-seekers who like to stay on the move as they head towards the next adventure. No need to slow down, folks. We've got you covered.
Dining in Kimberley
Whether you're looking for a quick bite, a refined meal, or a thirst-quenching glass of something small-batch and locally crafted, our food and drink providers are here to ensure that every visit to Kimberley is a delicious experience.