Wild and free,
a good place to be
Welcome to Kimberley, BC
Something special happens when rich town history and endless opportunities for adventure meet. From arts and culture to feasts, flavours, and festivity, Kimberley is a place to soak up magic moments with every turn. With consistent Purcell powder in the winter, vibrant pops of colour in the fall, and plenty of bluebird days all year long, we're a true four-season destination with a little something for everyone. We can't wait to have you.
Find your Adventure
We're All-Time, Anytime
Come play your way through endless trail networks, stunning mountain tops, and pristine waterways. With two distinct mountain ranges in our front and back yards, this southeastern corner of BC is best served outdoors. Explore BC's largest municipal park, cruise down the longest-lit night-skiing run in North America, and get muddy winding your way down Bootleg Mountain. Each season in Kimberley brings plenty of sunshine, big smiles and good times along the way.
Dig In and Discover
Attractions For All
Come explore our past as a real working town. Head underground to discover our humble mining history, then soak up the natural beauty of our surroundings with waterfall strolls and garden gazing. Our attractions tell our story, nod to our history, and create fun and interactive ways to uncover our roots.
Accommodation Offers
From cozy and comfortable to luxury and family-friendly, our accommodation providers are here to ensure that your Kimberley base truly feels like home.
Related links
Mountain Spirit Specials
Save 40% - 50% on a stay longer than 5 days!
For more information please call 1.877.432.6006 or click the Learn More button
Learn More
Kimberley Alpine Resort Deals and Offers
Check out the specials and offers at Kimberley Alpine Resort. Explore mid-week deals, season opener savings and kids ski free offers
For more information please call 1.800.258.7669 or click the Learn More button
Learn More
Easy to get to, hard to leave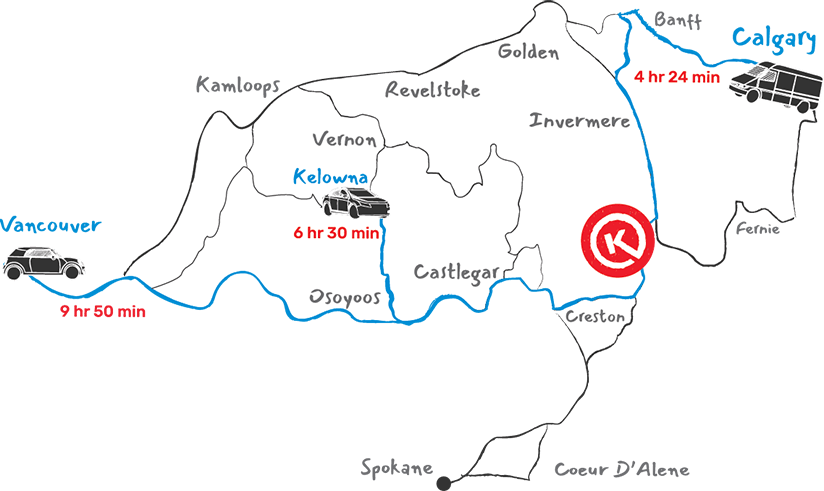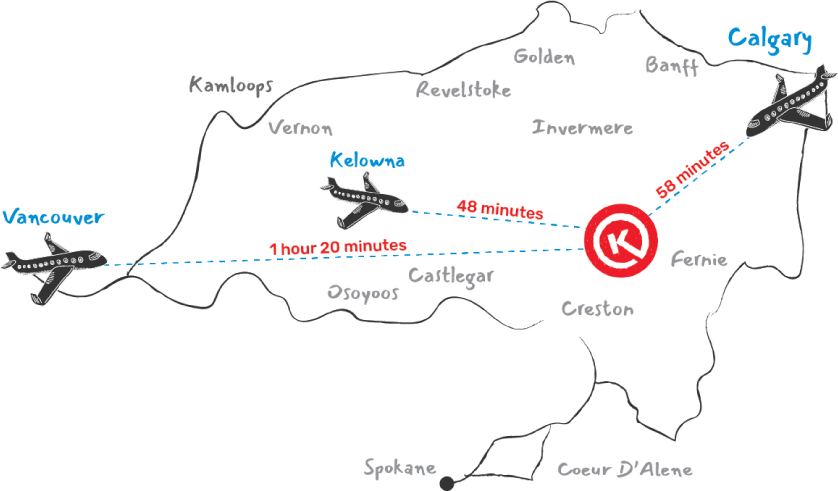 Fly direct from Calgary, Vancouver & Kelowna
Fly out in the morning and hit the slopes, the links, or the trails by the afternoon. The Canadian Rockies International Airport (YXC) offers quick flights from many major city centres and is a short 15-minute shuttle from downtown Kimberley. This is what maximizing vacation time looks like.
1 intentional detour off Highway 95
Cruise along the famed Powder Highway before taking an intentional detour off Highway 95.m Kimberley is a quick half-day journey from major centres like Calgary and Spokane, and close to major travel routes like Highway 3. We're just far enough off the beaten path that the hustle and bustle can be left in your rear-view mirror.
Learn More